Here come the restaurants, ice cream stands, and the like.
This Griff's Burger Bar in Arvada, CO closed in 2015. It was demolished in 2020 or 2021: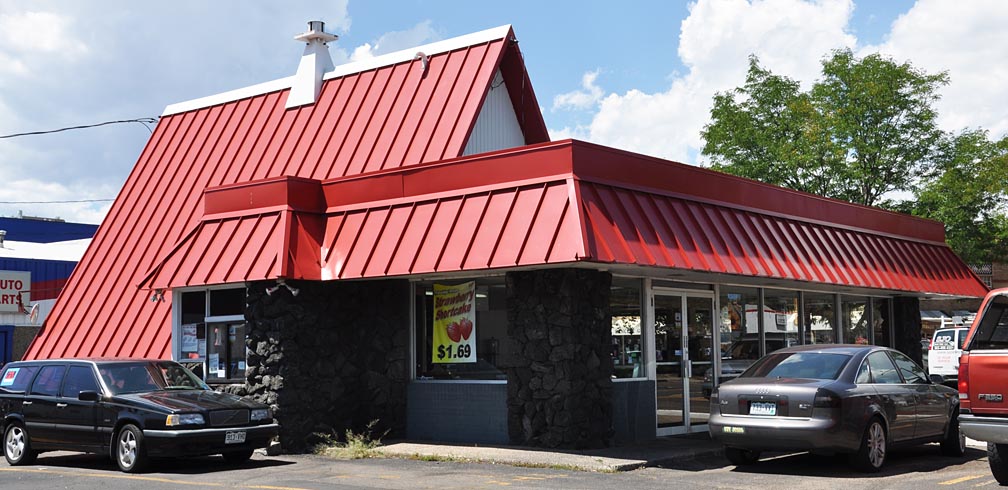 This Whataburger in Marshall, TX had been adapted with the drive-in canopy in front walled up. Then, around 2020, this vintage building was demolished and a new one built on the lot:
This former A&W "pilgrim hat" building in Menlo Park, CA …
… is vacant and looks endangered with new construction going on nearby:
This one in Loveland, CO was demolished around last year – replaced with a Culver's: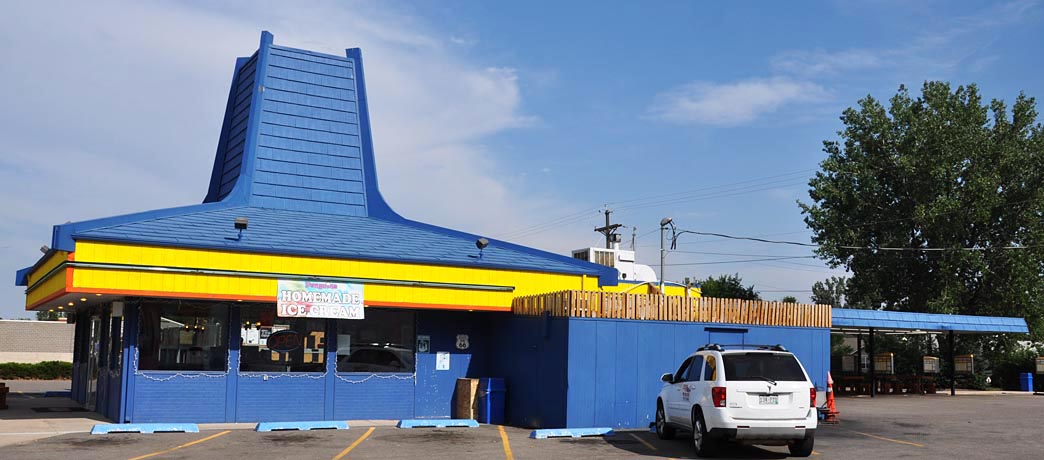 This former Burger Chef in Portland, OR:
is now housing a cannabis store:
The former Bob's Big Boy in Las Vegas, NV caught fire last year and was demolished: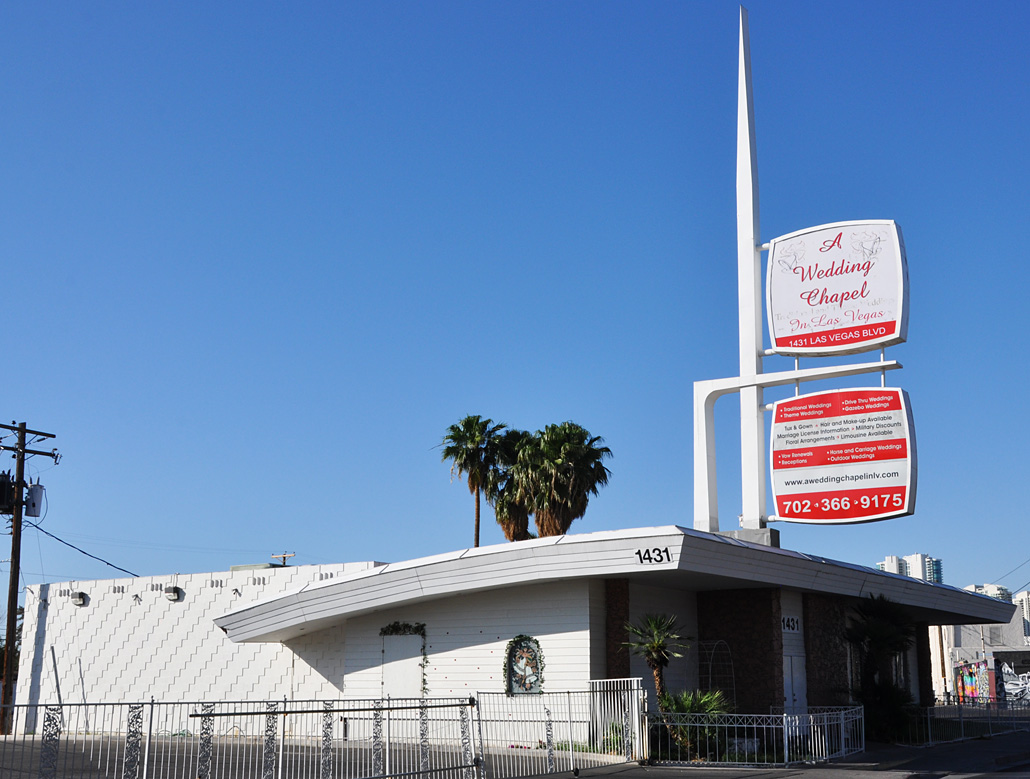 The Fannie May Candies in La Grange, IL is still open. However….
the vitrolite tiles and canopies shown above were replaced and there are tacky plastic letters on the facade now. Such a crime:
This ice cream stand in Cleveland, OH is closed and the sign was removed last year: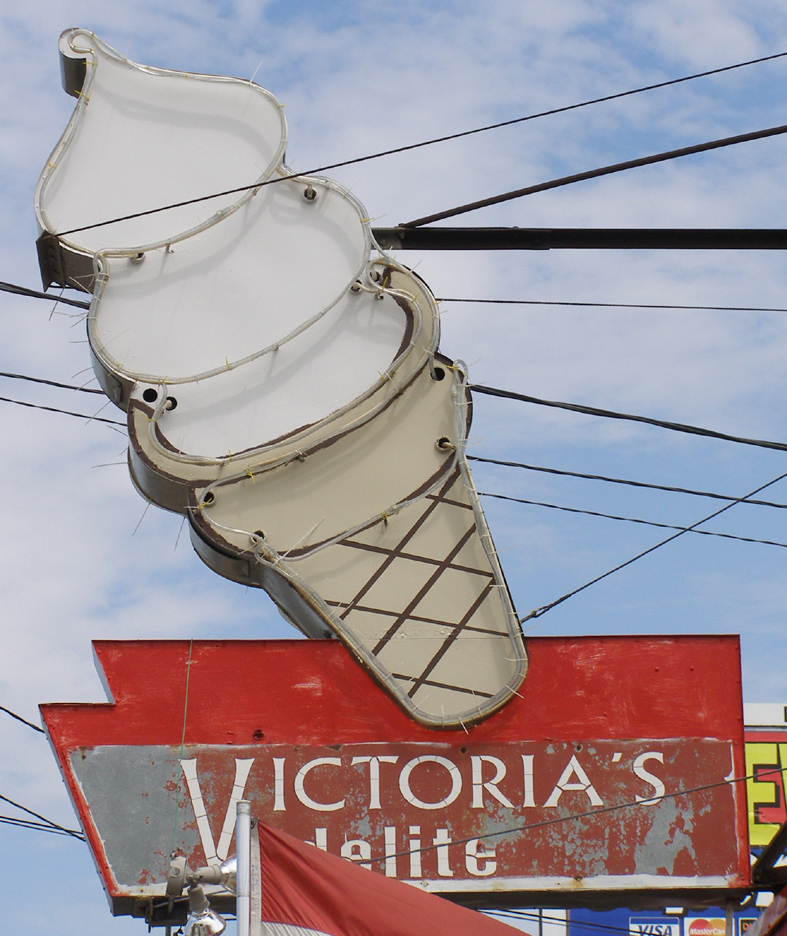 This "crown roof" Denny's in Kansas City, MO was demolished last year:
This former Dairy Queen sign in Detroit, MI was removed around 2020: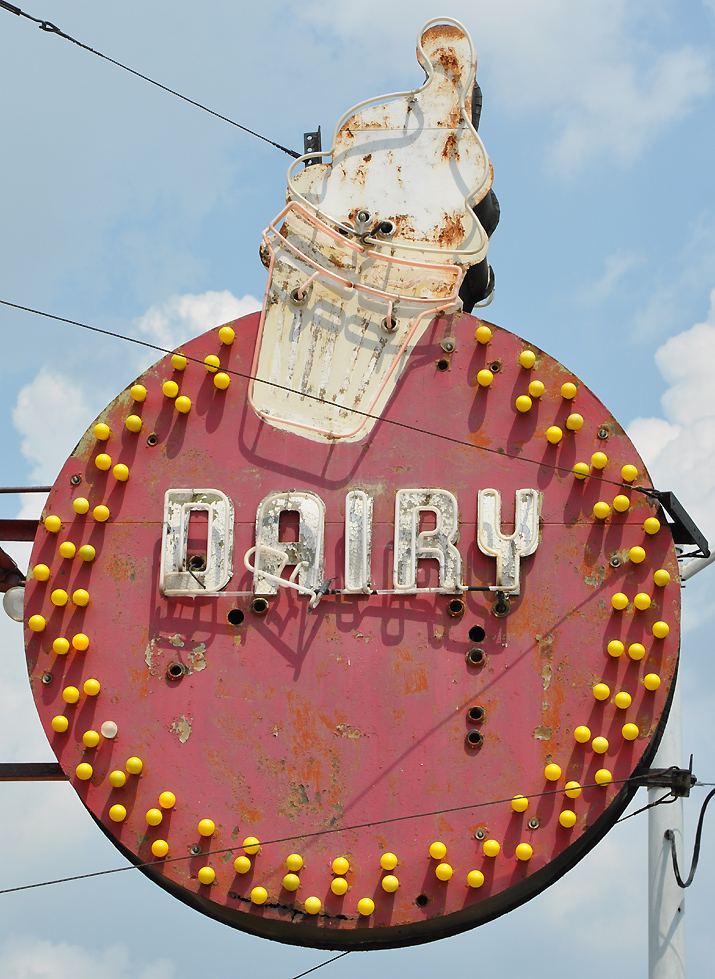 The Dairy Queen signs at the Bisbee, AZ location: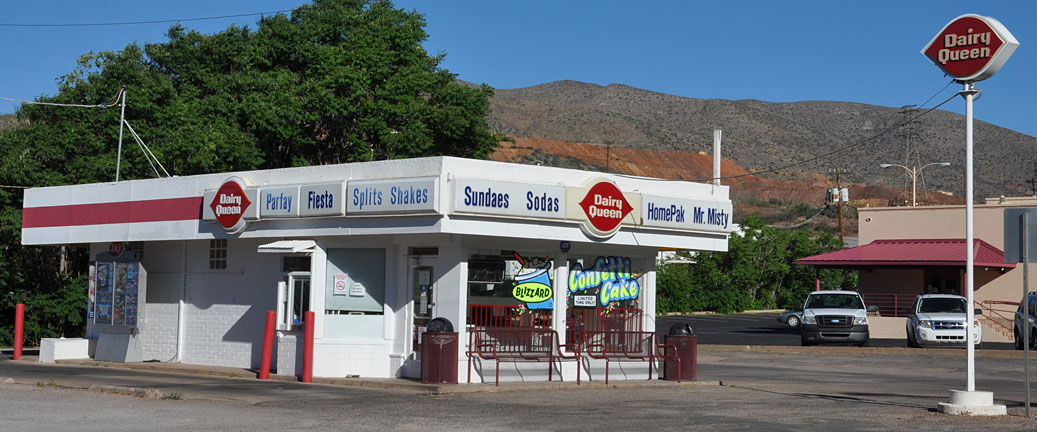 have been replaced with modern logo signs:
The El Taco sign panels in San Pedro, CA have been replaced. Here's what the sign looked like before 2021:
and now:
The Foster's Freeze in Gilroy, CA closed around last year and this sign is gone now: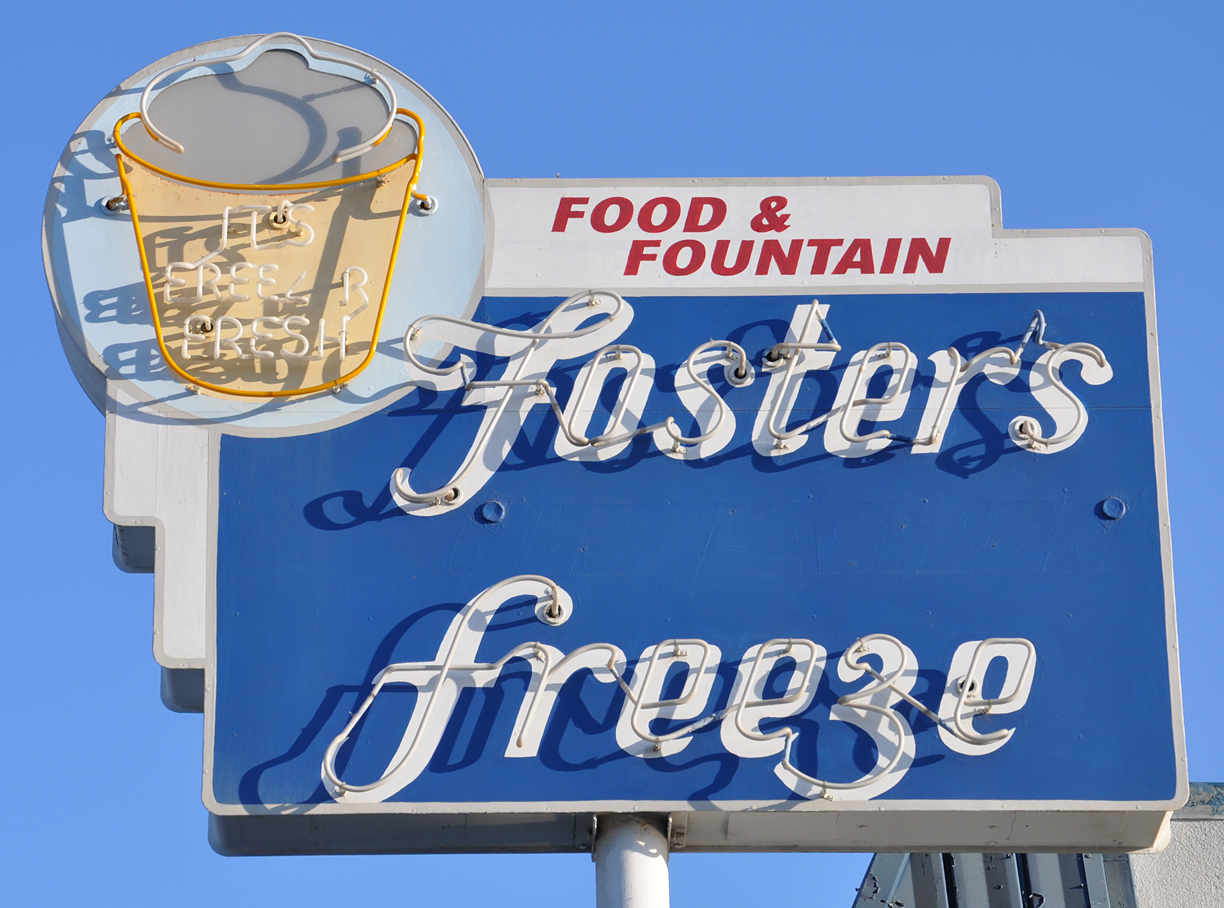 The Caspers Famous Hot Dogs location in Albany, CA has closed and these signs have been removed: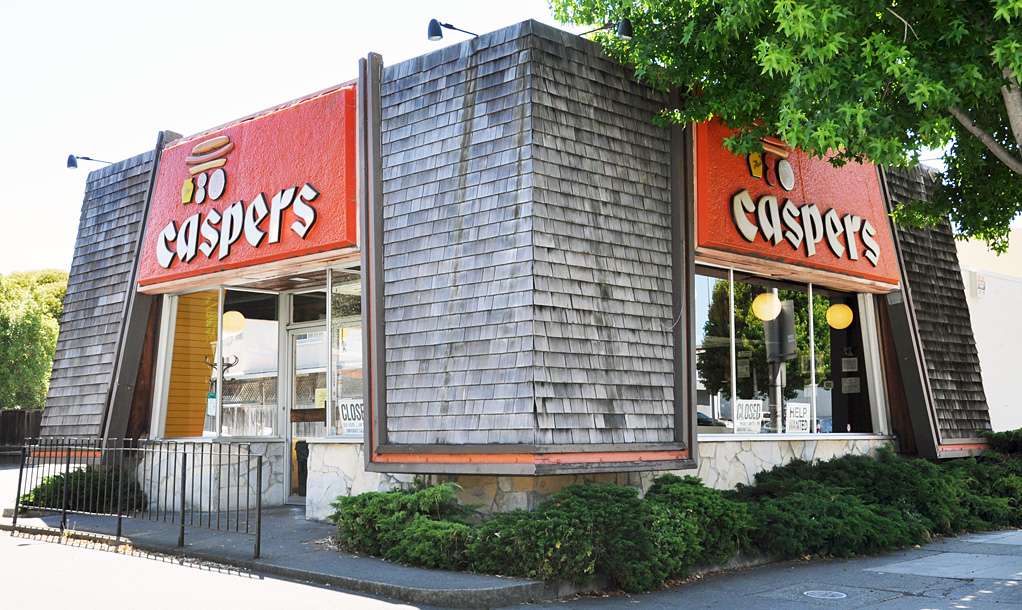 This Maid-Rite location in Toledo, IA closed in 2020 and this sign is gone now: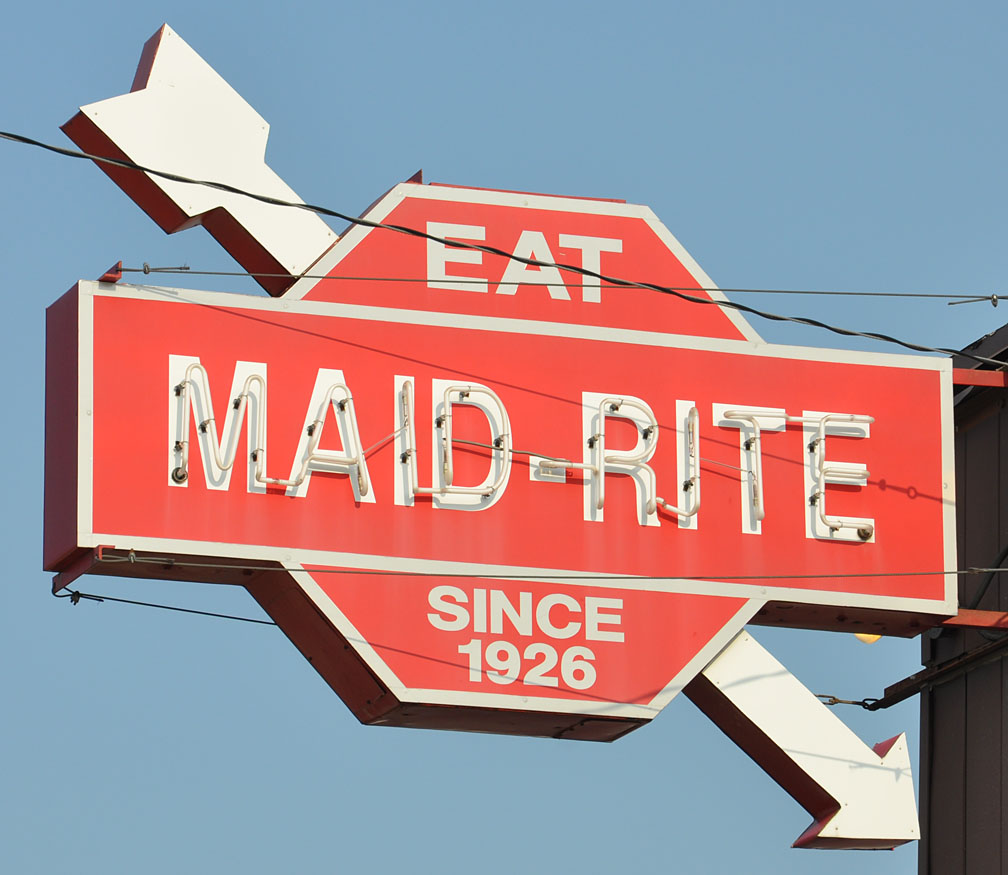 I'm just getting started with this section but this post is already long enough. I'll be back soon with more.
Happy trails,
dj & the dogs