Moving on to the Giant Things section which includes statues, buildings shaped like things, etc. The giant statues of people and animals will come later in these update posts.
From the Giant Boots page: Quality Shoe Repair in Los Angeles closed last year and this Boot Car is gone now. It was parked inside the store for the last few years. I don't know if it was still drive-able at that point. I'm hoping that this guy is now at the Henderson, NV location where there are other shoe-themed cars: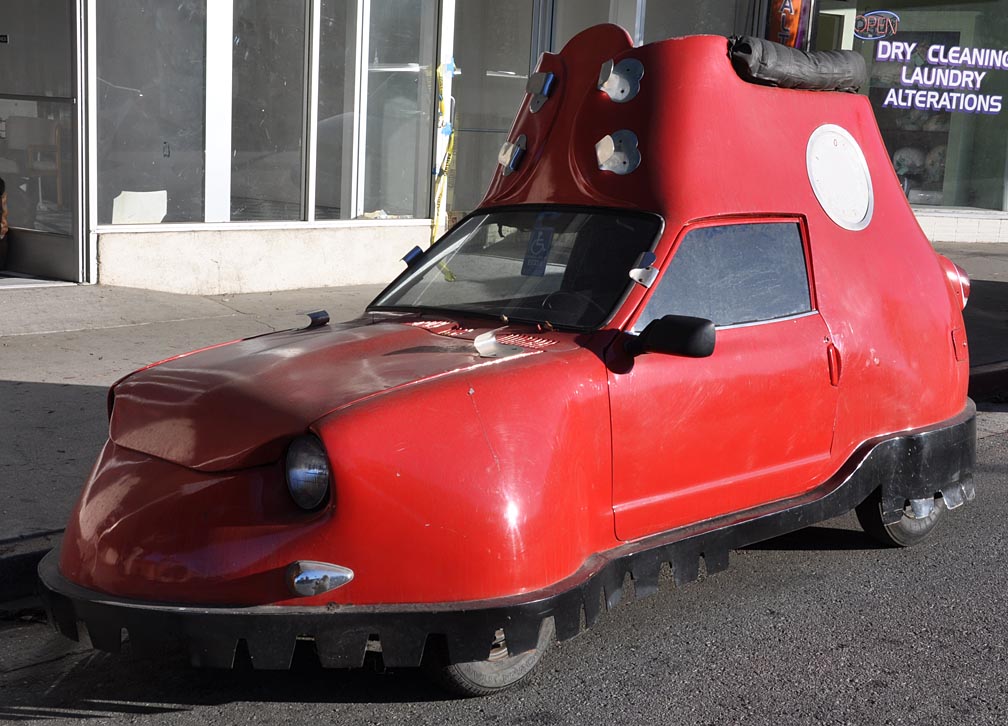 From the Fake Castles section: this building in Pahrump, NV was demolished in 2019:

From the Fake Lighthouses section: this lighthouse in Crothersville, IN was demolished last year. The Lighthouse Tabernacle is building a new church on the site and this guy was apparently removed during construction: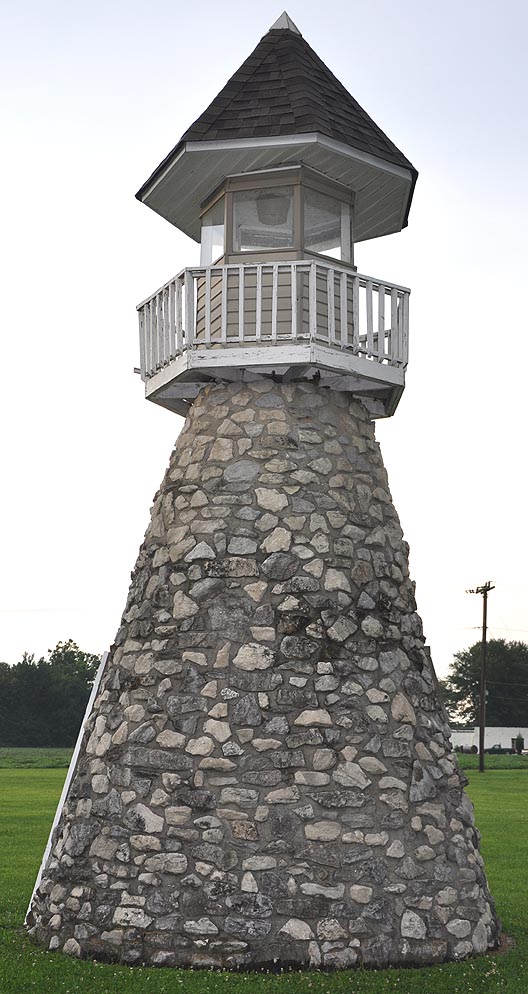 The long-vacant Beacon Oil building in Bayonne, NJ was demolished last year: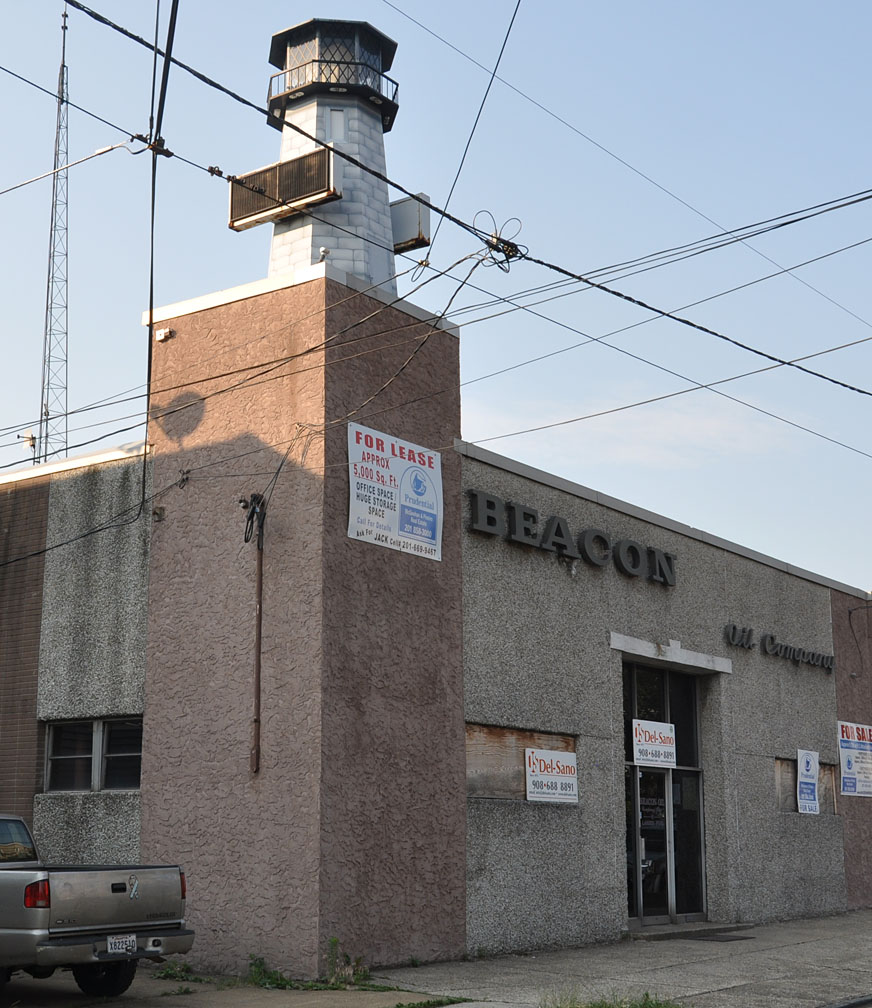 From the Various Giant Things pages… the Giant Pencil in Pittsburgh, PA is gone now. The Top Notch Art Centre store closed in 2019 and in 2020 the storefront was remodeled.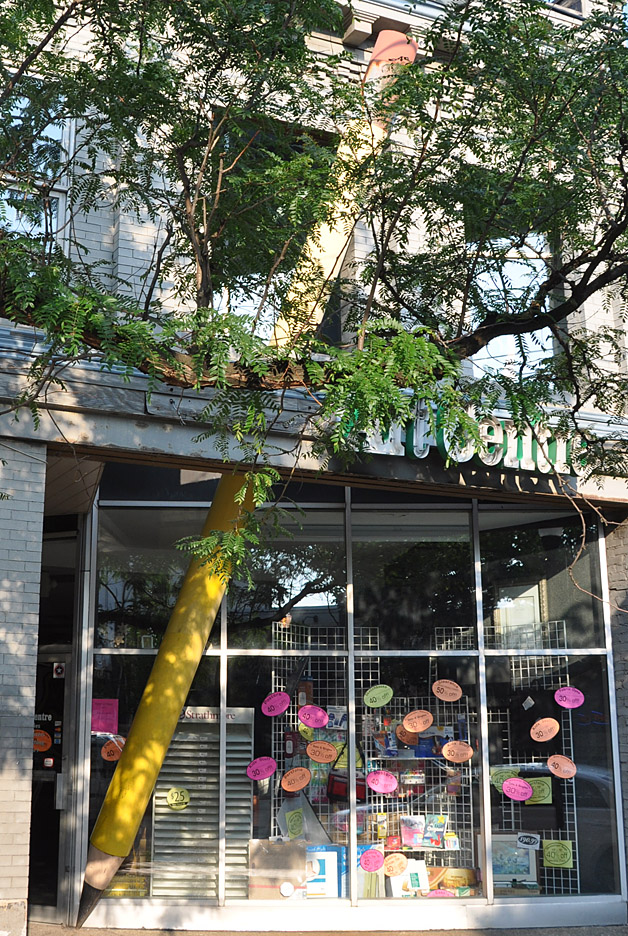 These giant glasses in Xenia, OH are gone now. A different eye doctor has moved in: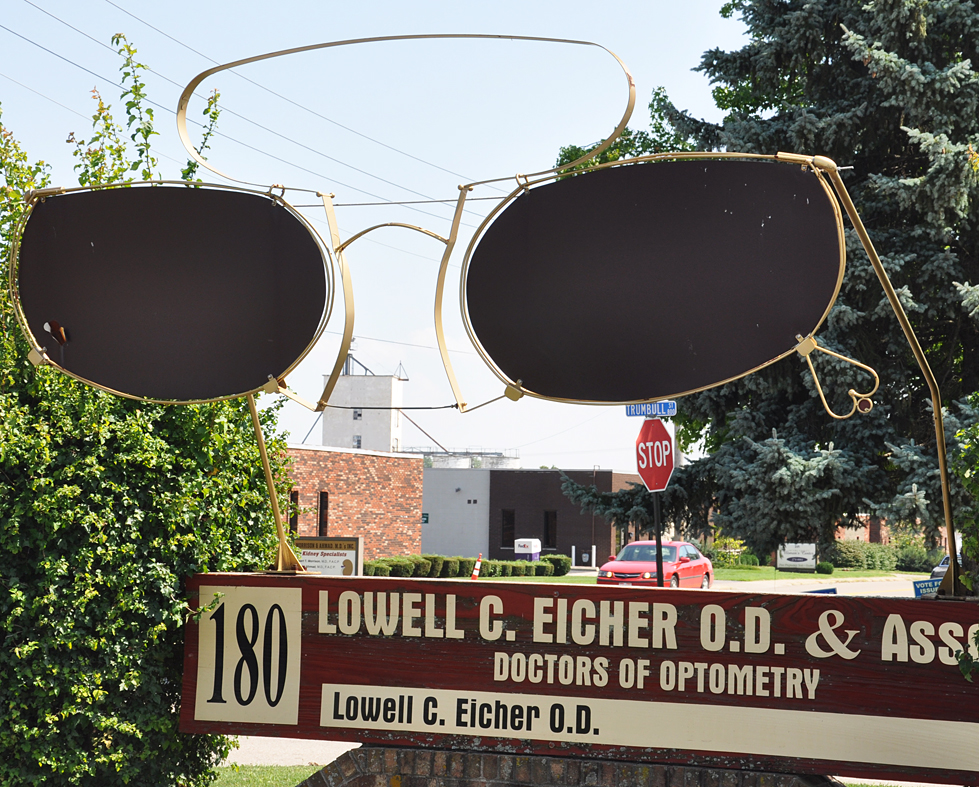 This Giant Kachina was one of a pair in Williams, AZ at the Canyon Trading Post. The buildings and Kachinas were demolished in 2017: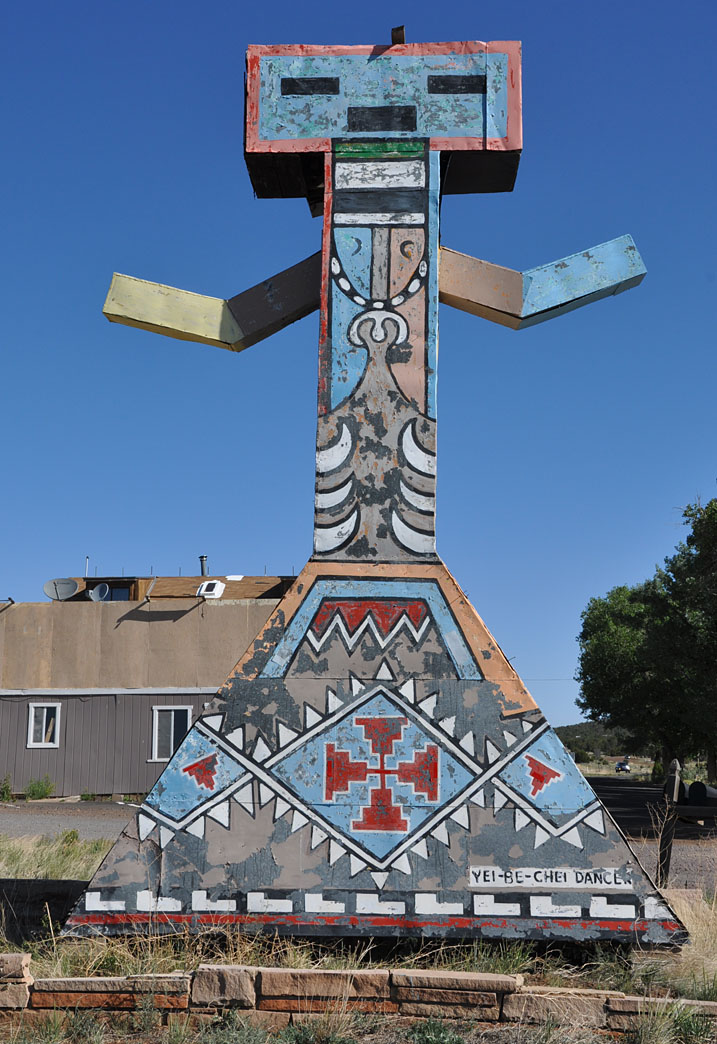 From the Giant Paint Cans page, Hamline Hardware in St. Paul, MN closed in 2020 and the covering on the paint can has been removed. There was originally a handle and it revolved. When a new tenant is found, this can will probably be removed:
The Siperstein Paint store in North Plainfield, NJ had five paint cans originally. By 2009, only two cans were left. And now… there are none.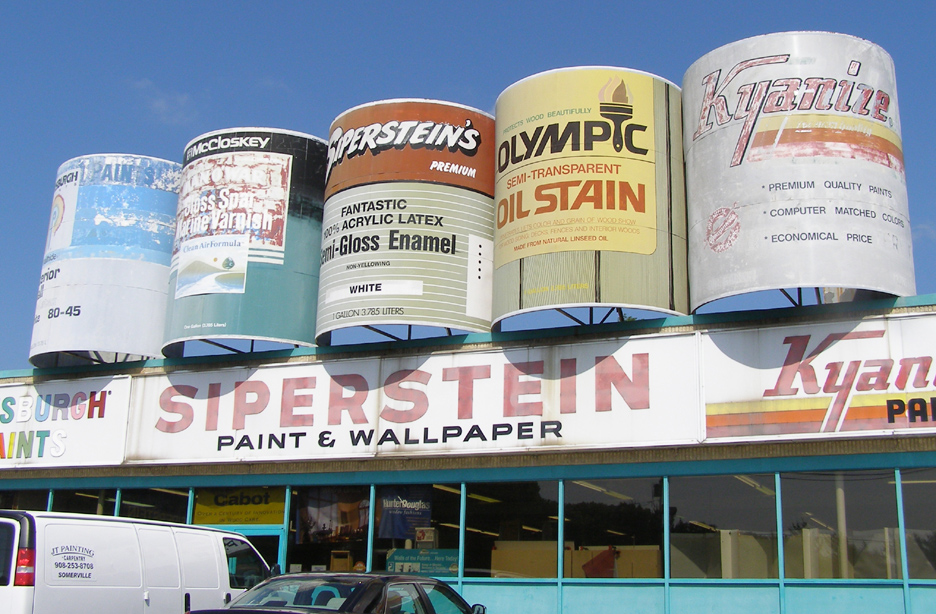 Moving on to the Dinosaurs section. This bronze statue in Holbrook, AZ is gone now: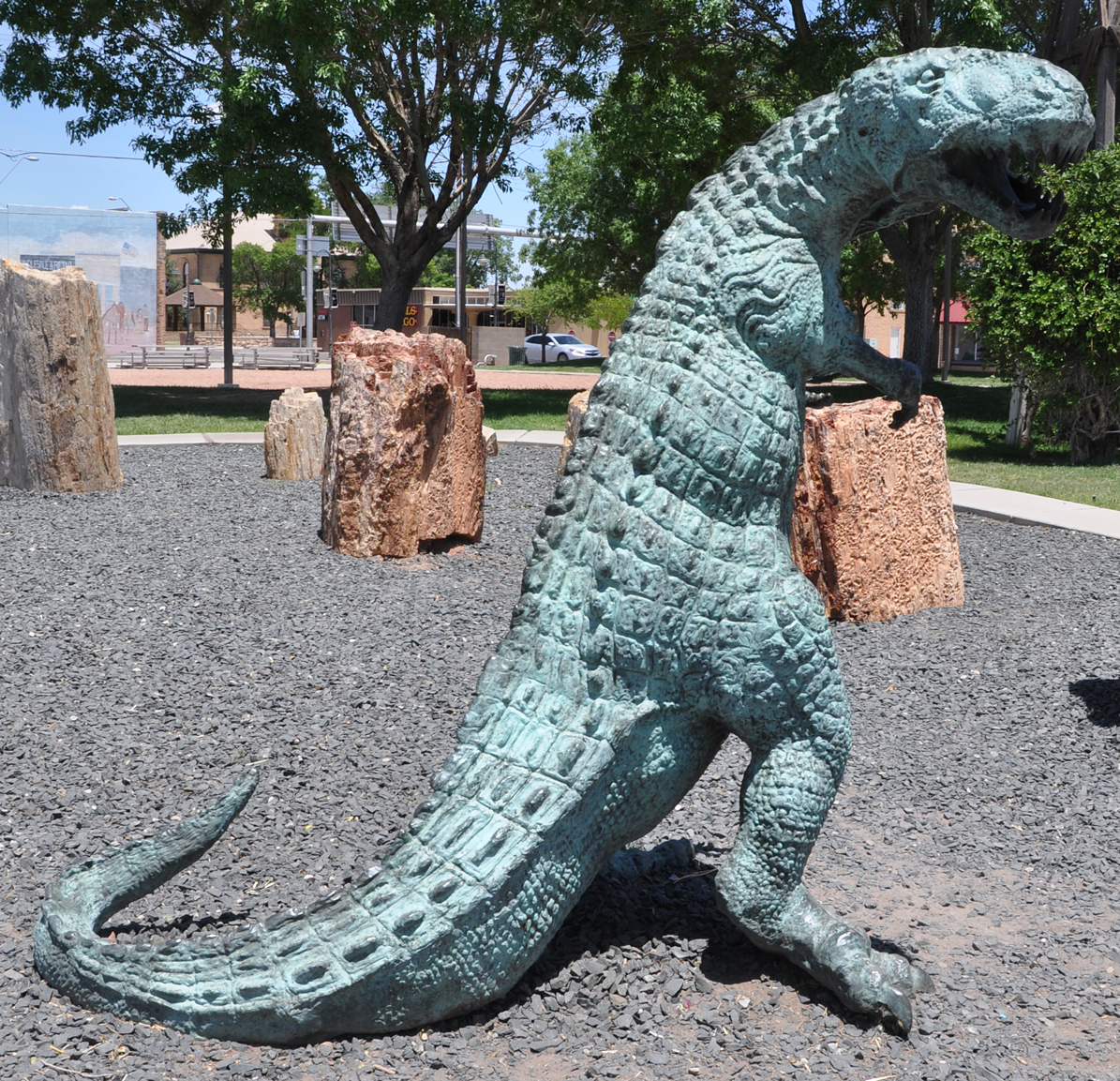 Finally, some good news! This wonderful and gigantic guy in Oklahoma City, OK was installed in 1996 at Statuary World. The place closed in 2020 and everything was auctioned off. This statue was sold for $5,000 and moved to Yukon, OK. Here he was in OKC: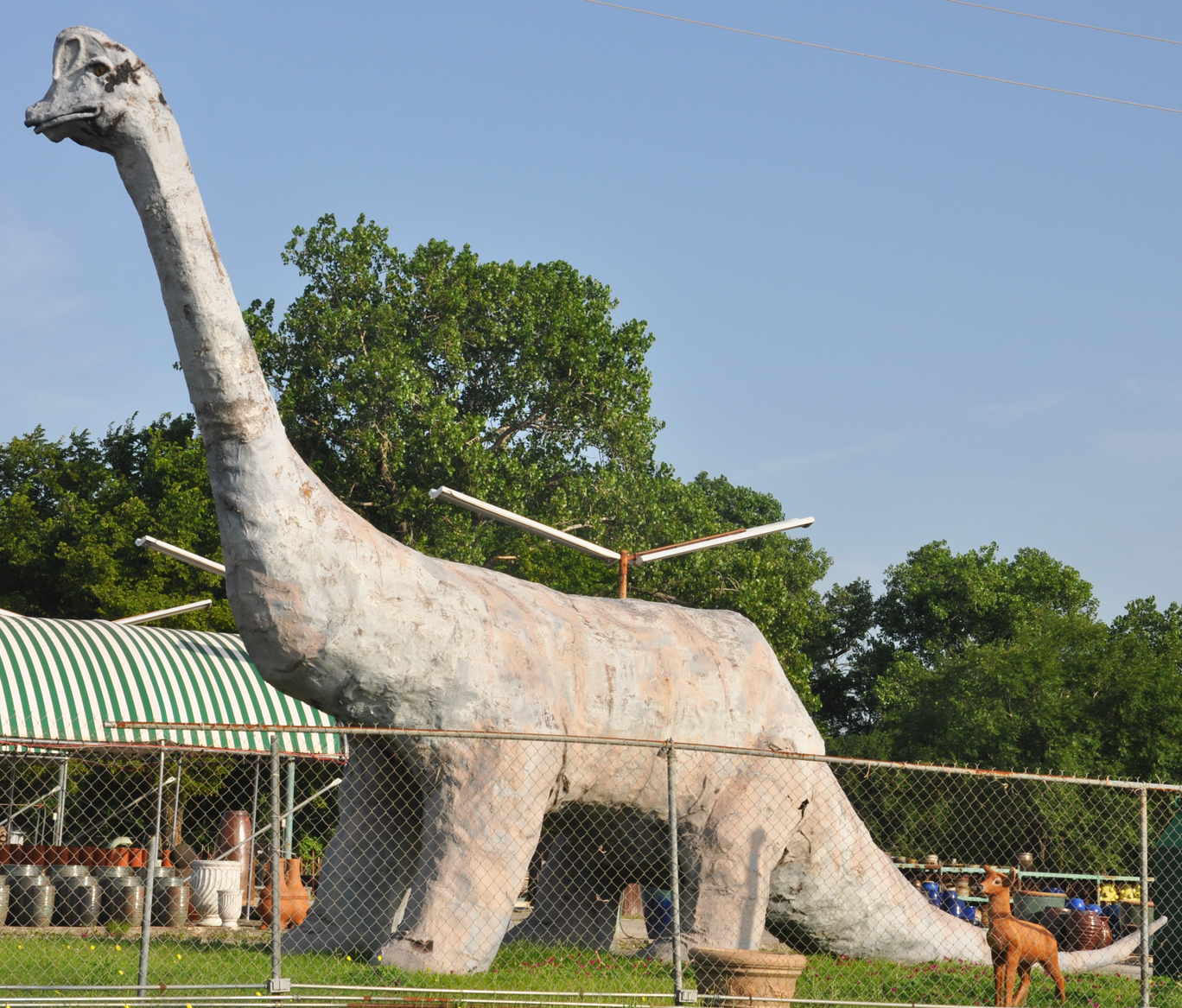 and now — a bright blue — at Jameson's in Yukon:
I'm in the mid-sized sections now which have between 70-100 pages. I'm hoping to finish this mega project by the end of next month. I'm itching to take some little roadtrips and take some new photos but I want to plow through this first.
Happy trails,
dj & the dogs