Back to the SCA section at my website. I'm happy to report that of the 53 pages in this section, there were only a few tragedies. From the Pancakes page — the Uncle John's Pancake House in Toledo, OH was reworked last year — from this: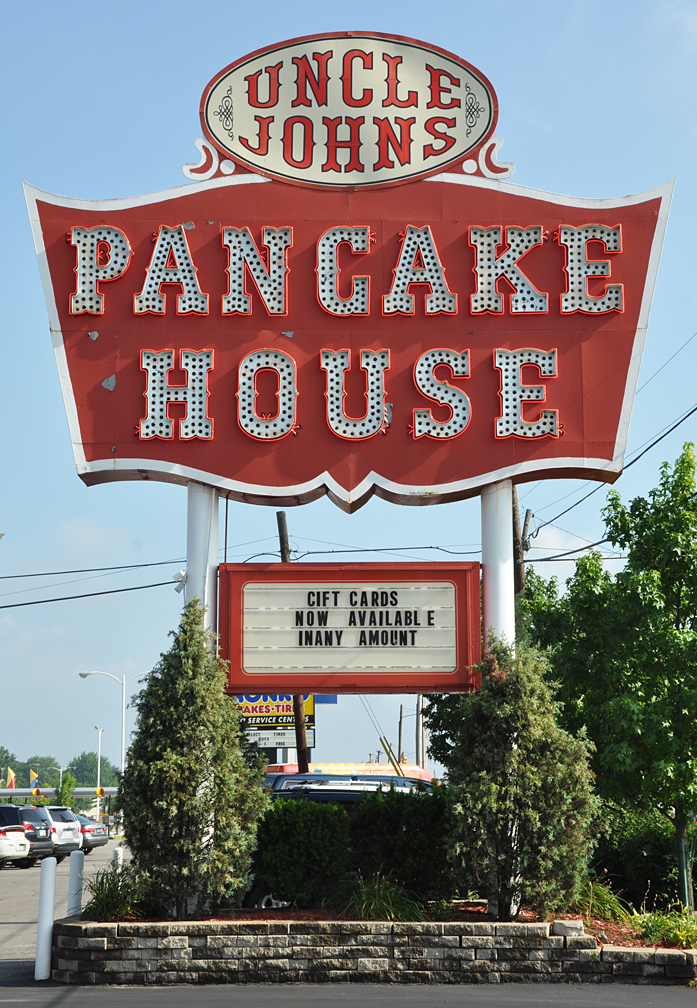 … to this with the bulbs removed, the white border covered up, the top plastic panel now painted. I'm guessing that's LED instead of neon but I can't quite tell. At least the rooftop sign with bulbs wasn't touched.
From the Pizza Chef page — this neon skeleton sign at Niki's Pizza in Pittsburgh, PA was removed around 2020 when a new pizza place moved in:
From the Sputnik Signs pages, the sputnik at Monica's Bakery in Long Beach, CA is gone now — and so is the giant pole sign that supported it. I suspect car accident: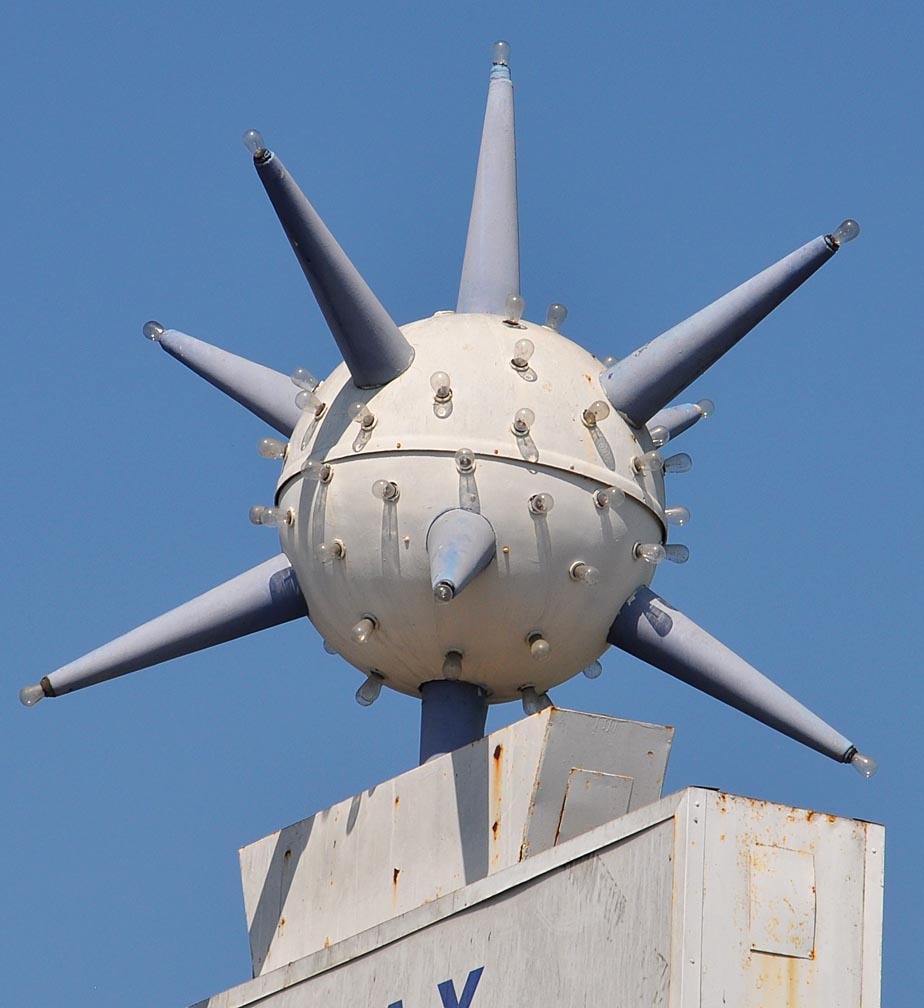 This sputnik at Rabe's Service Station in Edgewood, TX is now in a private collection: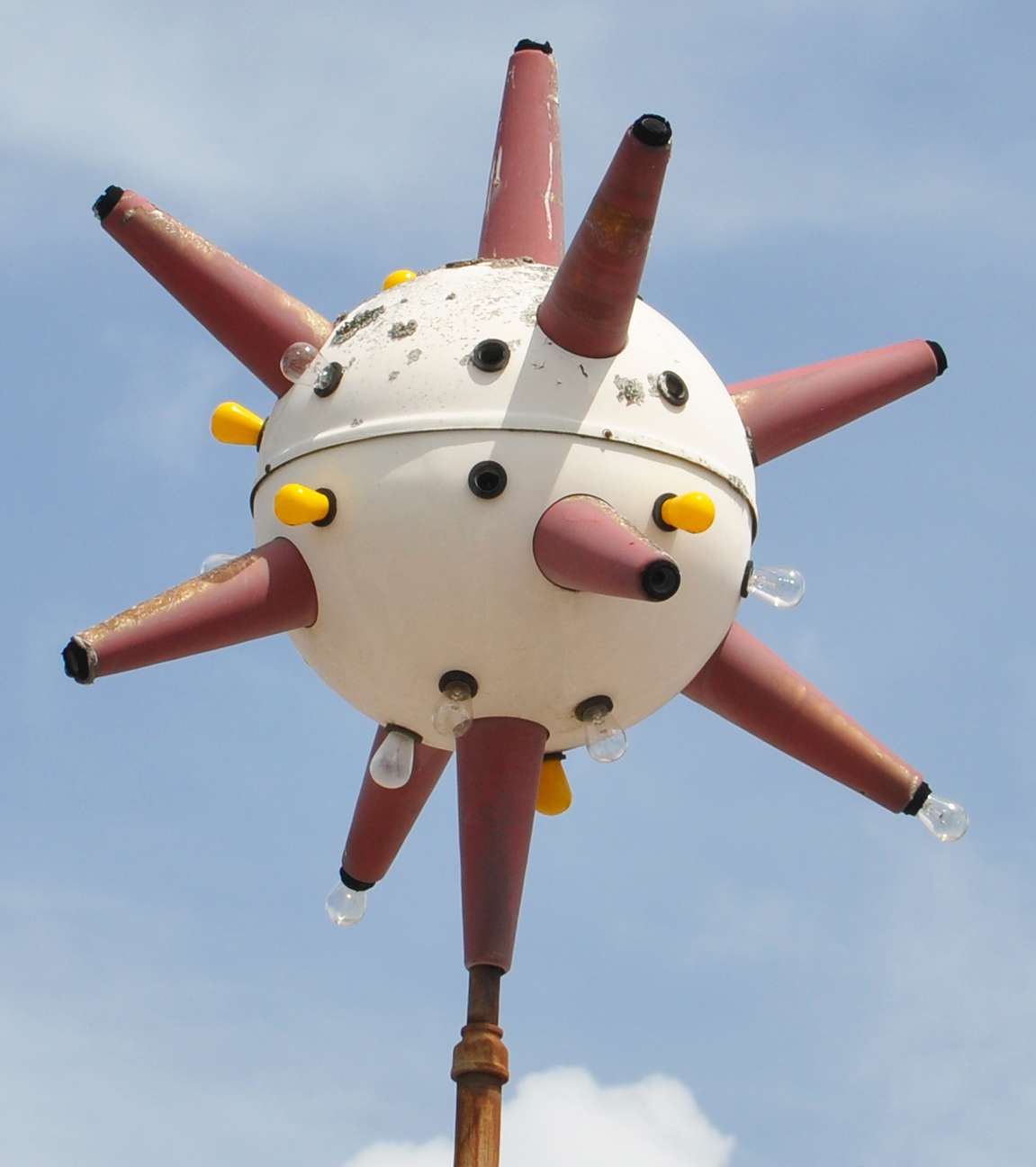 This C-152 Lectra (and the entire pole sign) in Cleveland, TX is gone now. Last year, Shiloh's Restaurant moved in with a boring little plastic sign: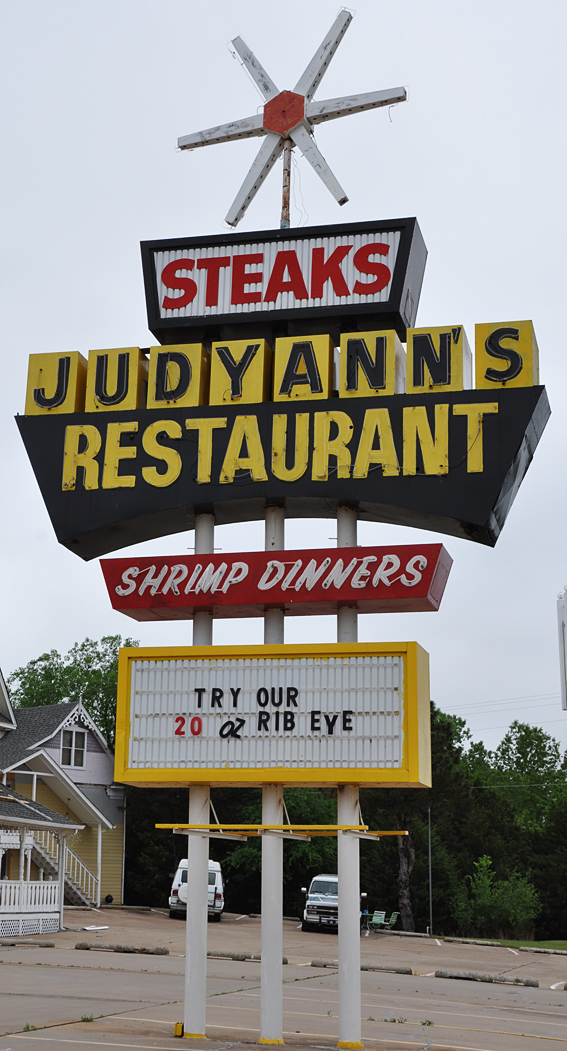 From the Skating Signs page: Star Skate in Norman, OK closed last year. This sign is still there but the panels are now missing: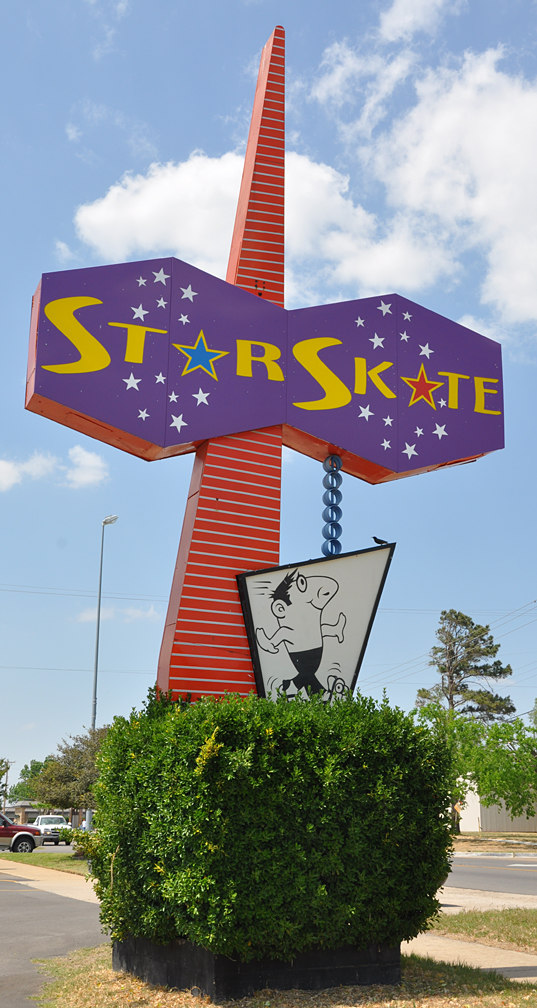 Before we move on to the next section, here are are couple of very recent transformations. The Sea Jay Motel sign in Treasure Island, FL is now all backlit plastic: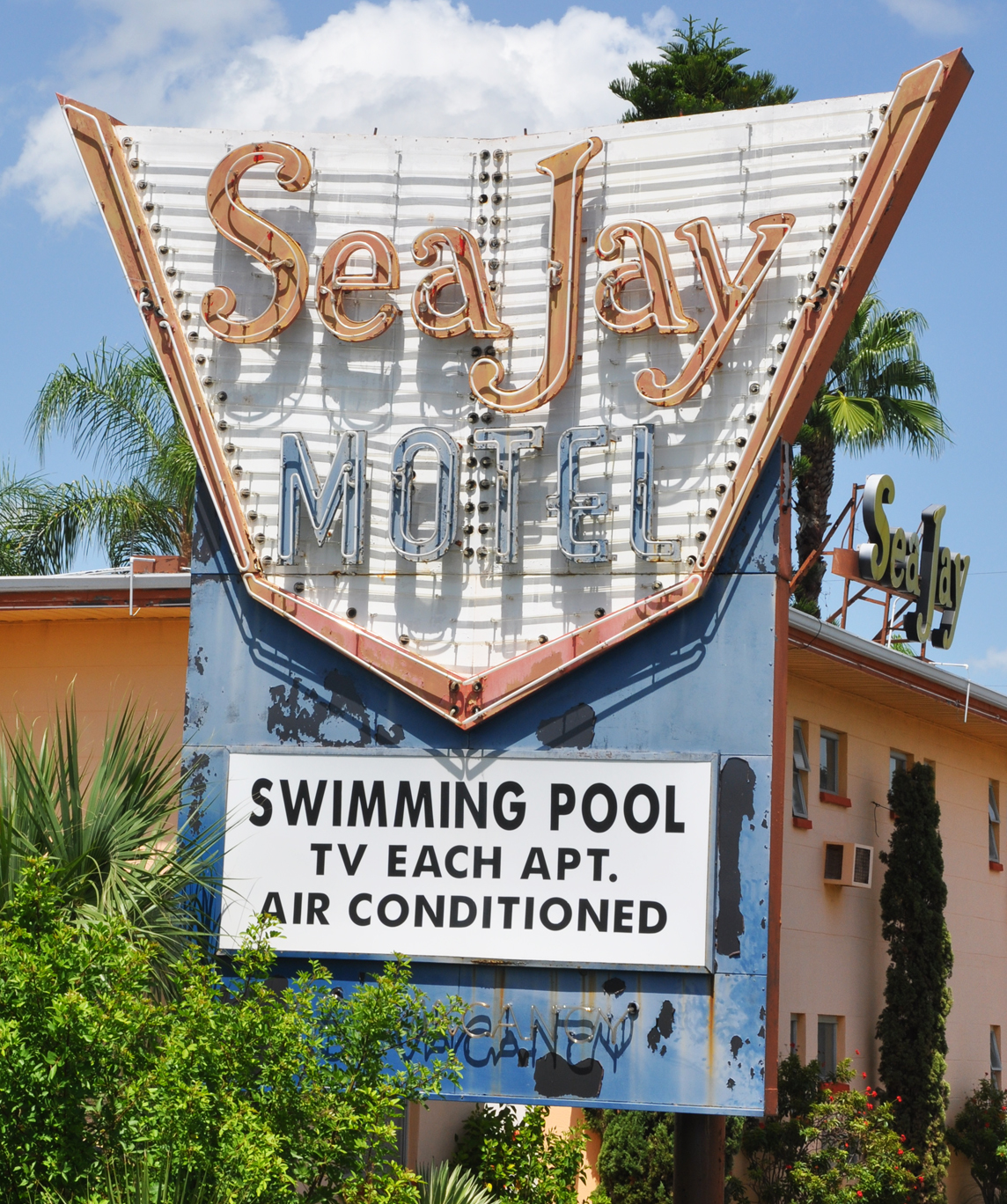 The Lu Fran Motel sign in Wildwood, NJ will either be sold or scrapped by the end of the week: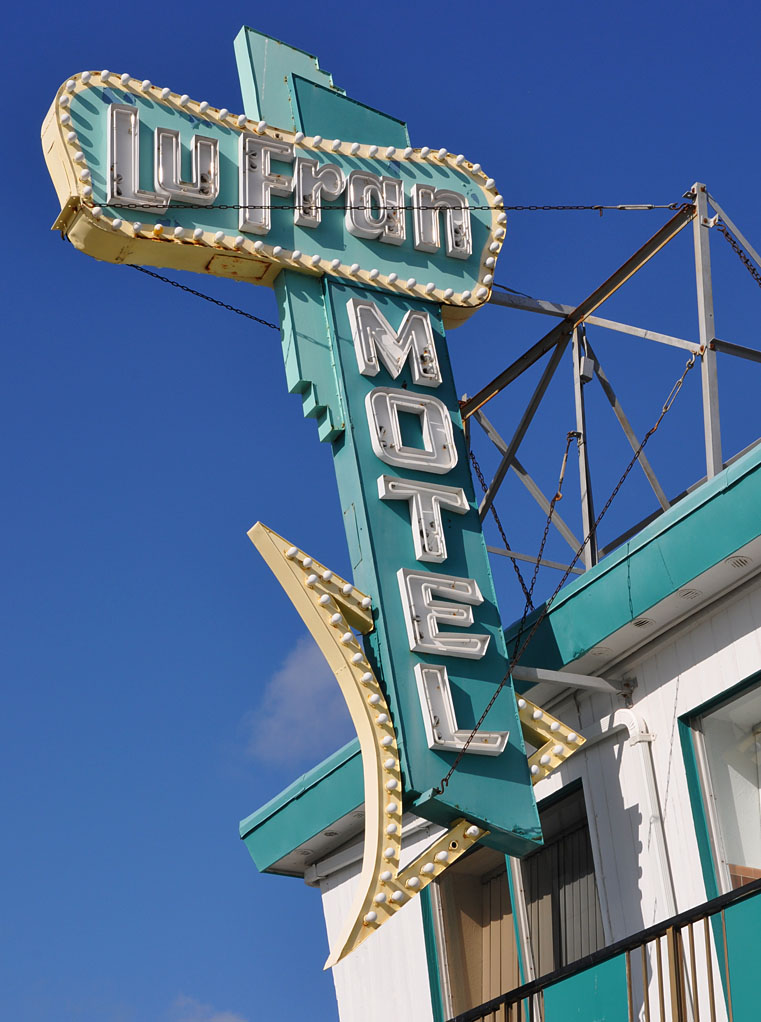 I'll be back soon with updates to the Giant Things section.
Happy trails,
dj & the dogs