It's me again already. I'm barreling through this annual website link & map checking. I've got a bunch of mostly bad news from the Drive-in Movie Theatres section. A storm in Joliet, IL in July destroyed much of the long-closed Hill-Top Drive-in. I'm betting they will knock down what's left of the screentower. Here's the before from my website: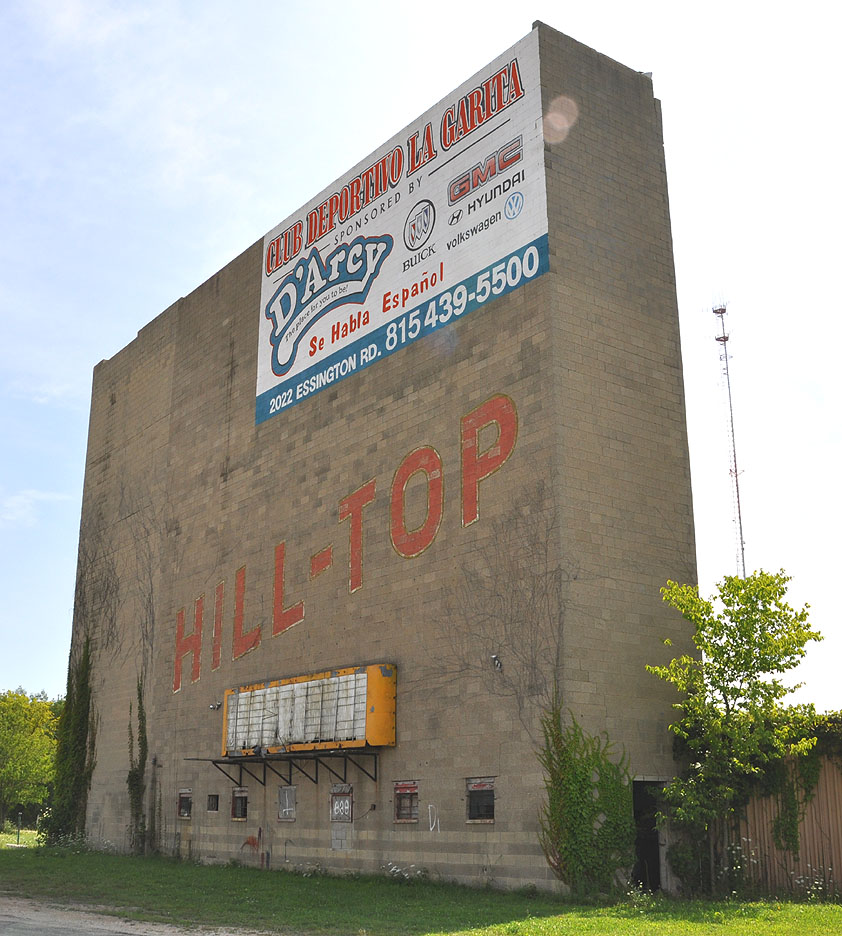 the after from Google Maps:
There's not much left now of the Paoli Drive-in screentower in Paoli, IN which closed around 2001. My photo from 2009: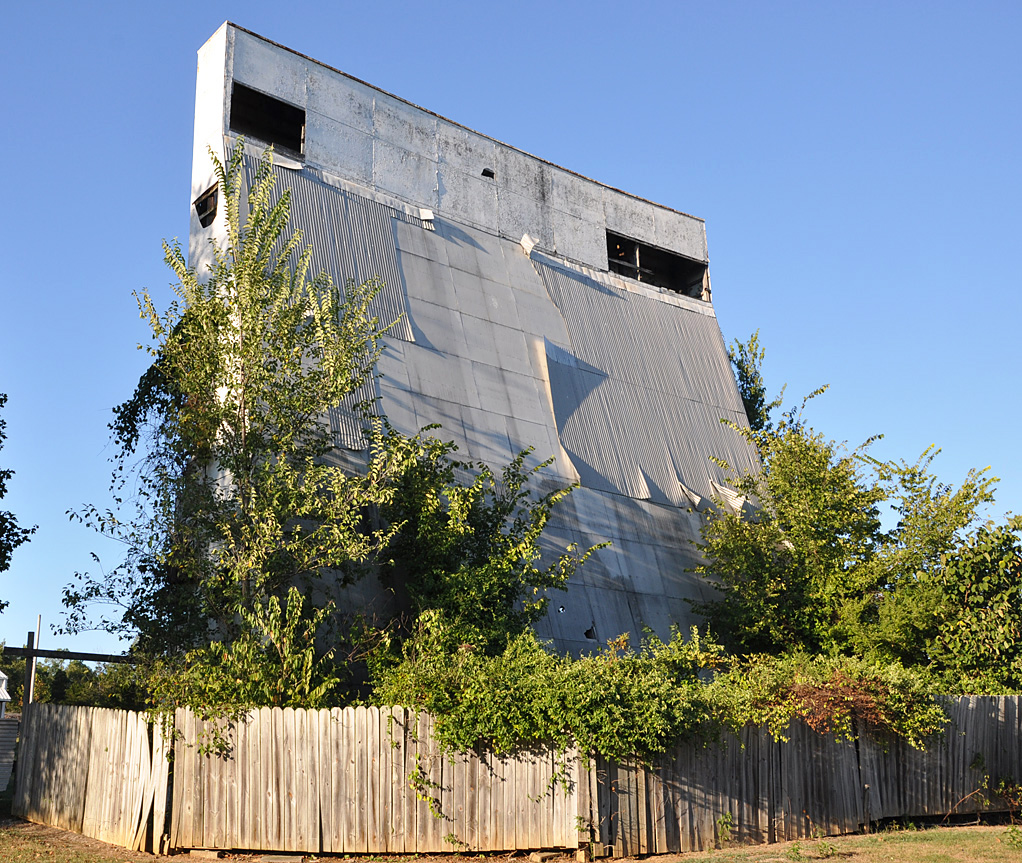 and the latest Street View from earlier this year:
The cool ticket booth at the Starway Drive-in in Frankfurt, KY was demolished around last year:
The sign is still there but the property is for sale:
The Redland Drive-in in Lufkin, TX was demolished last year. A big pile of dirt where the screen and sign were: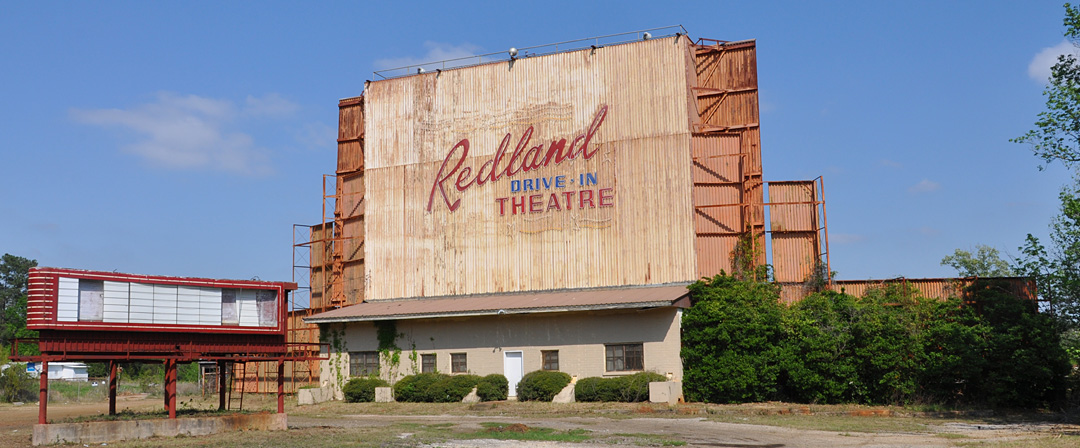 The Sky Vue Drive-in in Tyler, TX opened in 2007 and this sign was built then. It closed in 2017 and this sign disappeared sometime after 2019: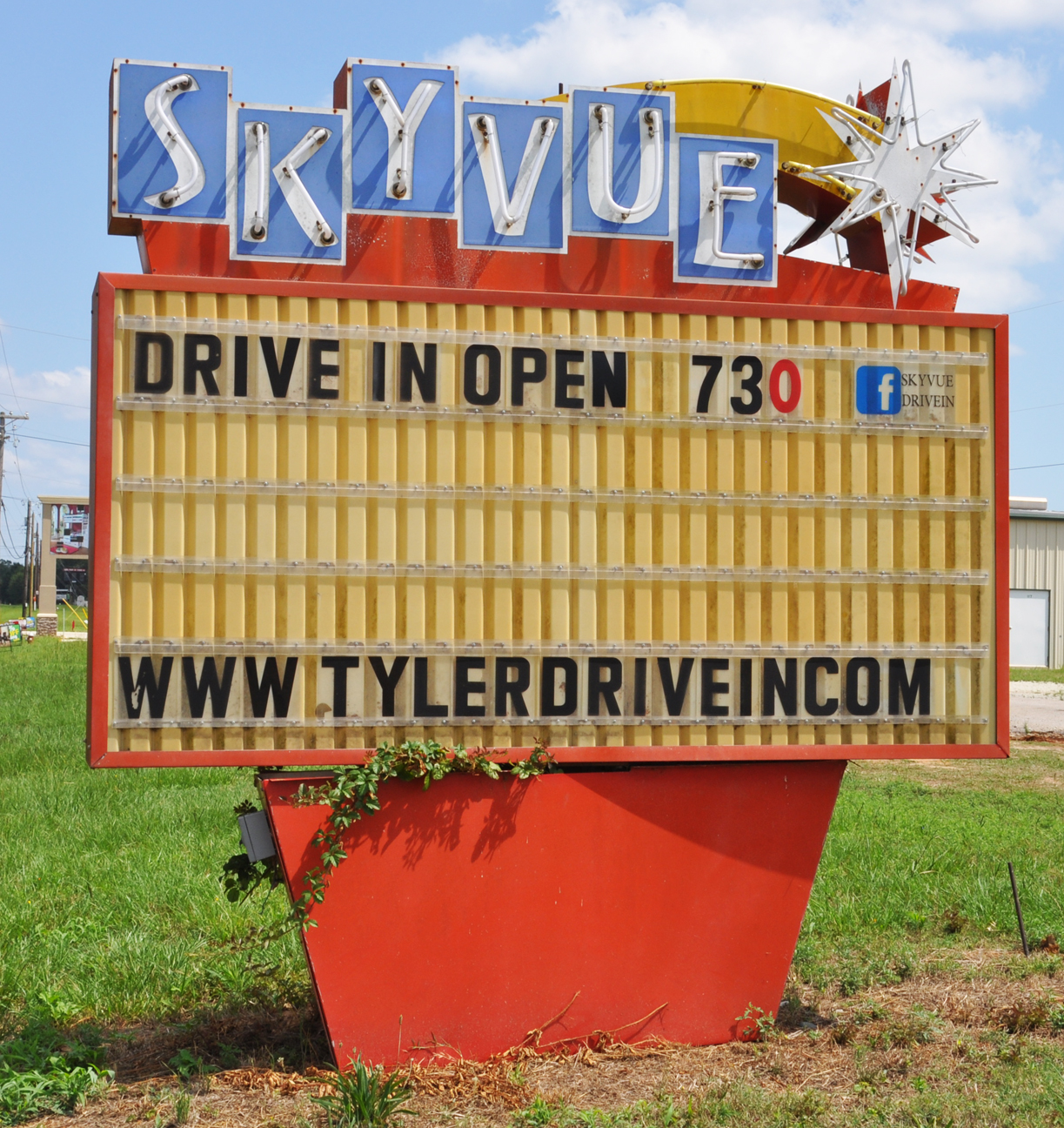 The long-closed Skyline Drive-in in Clarksburg, WV…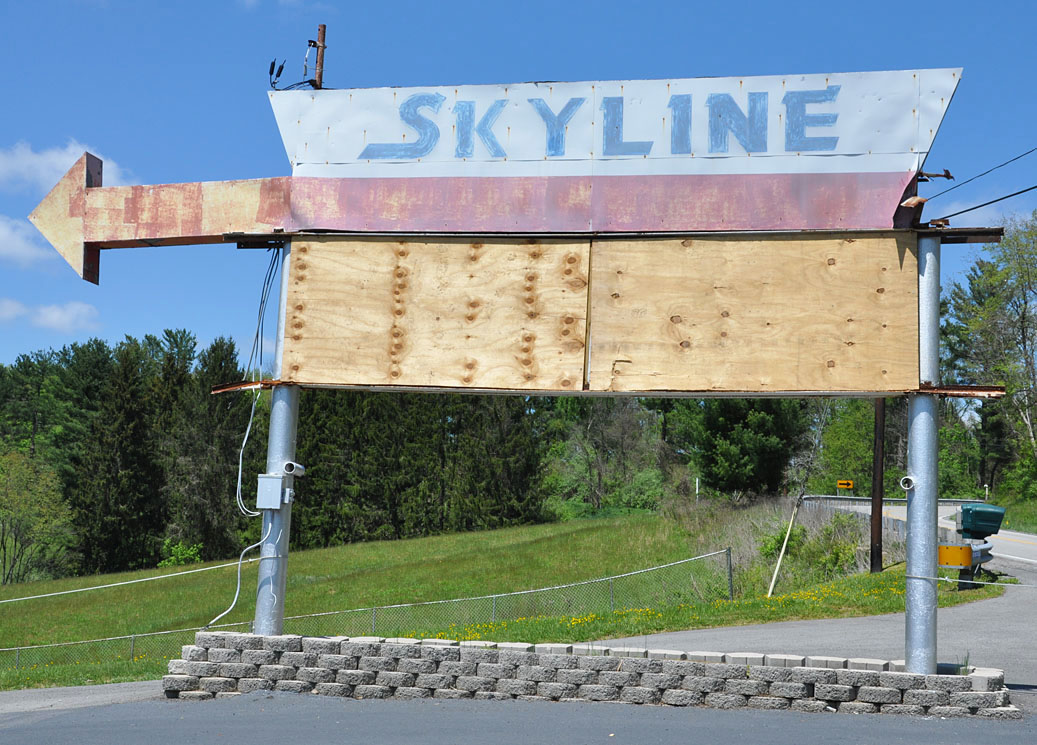 … got a new arrow recently:
Moving on to the Tire Stores section. This mid-century Firestone in Los Angeles, CA on Highland closed around 2019 and the signs were removed. There was a big neon bowtie sign as well as the freestanding neon letters. The building was demolished last year:
The neon letters on this Firestone store in Wichita, KS were replaced with plastic signs around 2019. The neon bowtie sign remains: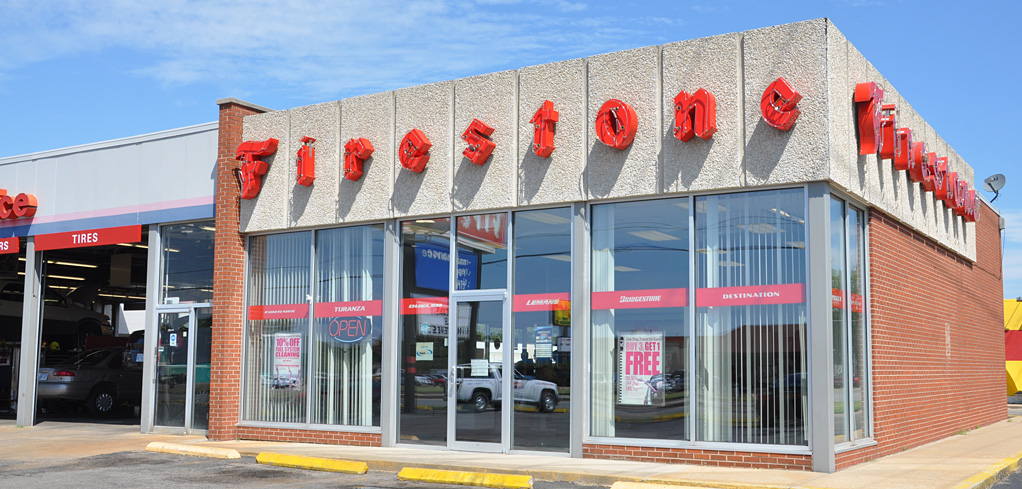 The Firestone in Brooklyn, NY was built in 1936. It closed in 2020. I actually went here a few times for repairs. Here's a photo that I took just a couple of months before I moved to California in 2012:
And here's a photo from the latest Street View. A demolition permit has been filed so this one seems doomed. There are very few of these Firestone buildings with the jumbo canopies left:
This midcentury modern Firestone in Millcreek, UT closed around 2019:

The building now houses Marissa's Book Store:
These Goodyear panels and letters in Holyoke, MA were removed last year:

For those of you that have been waiting for Signs, there will be some coming in the next post. The next section will be the SCA section, the companion pages to the SCA articles that I've written about signs for more than 15 years. Hopefully, there won't be too many losses and there will be some good news there somewhere.
Happy trails,
dj & the dogs