I've got this summer's trip maps and lists all plotted out. Now, I just have to wait for June! I'll take some warm-up California trips in the Spring. In the meantime, it's time to pound away at the website, checking all the links and maps and updating descriptions. I'm starting off with the smaller sections moving on to the giant ones. This annual project usually takes about six months.
There were no changes to the Paul Bunyan statues, Egyptian Revival, or the Fairy Tale Park sections. But here's one loss from the Collections statues section. The four sculptures in Pomeroy, WA are gone now. Here are just a couple of them: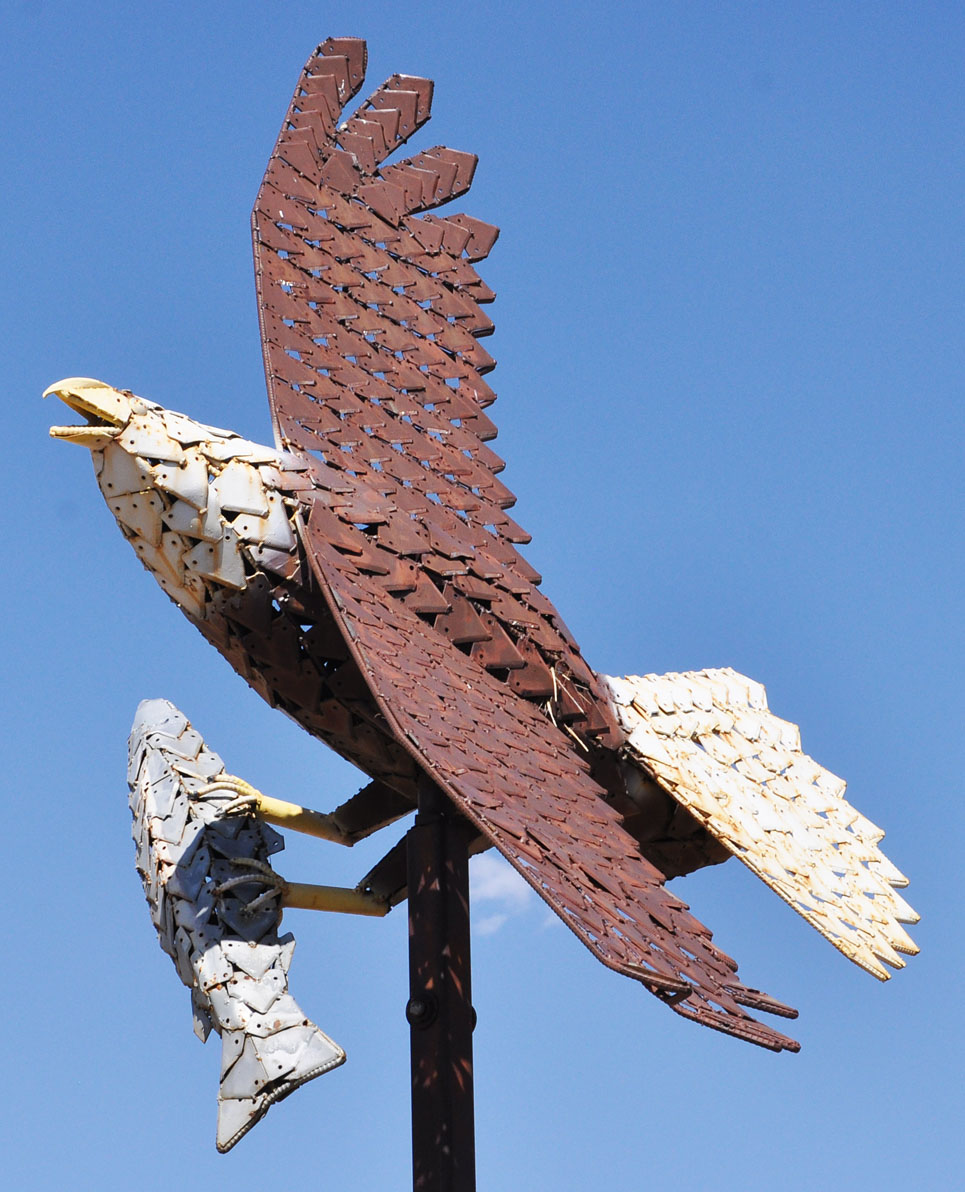 Moving on to the Tiki Buildings & Statues section. The former Kelbo's Hawaiian BBQ restaurant and sign in Los Angeles, CA were demolished in 2019. Boring apartments will be going up in their place.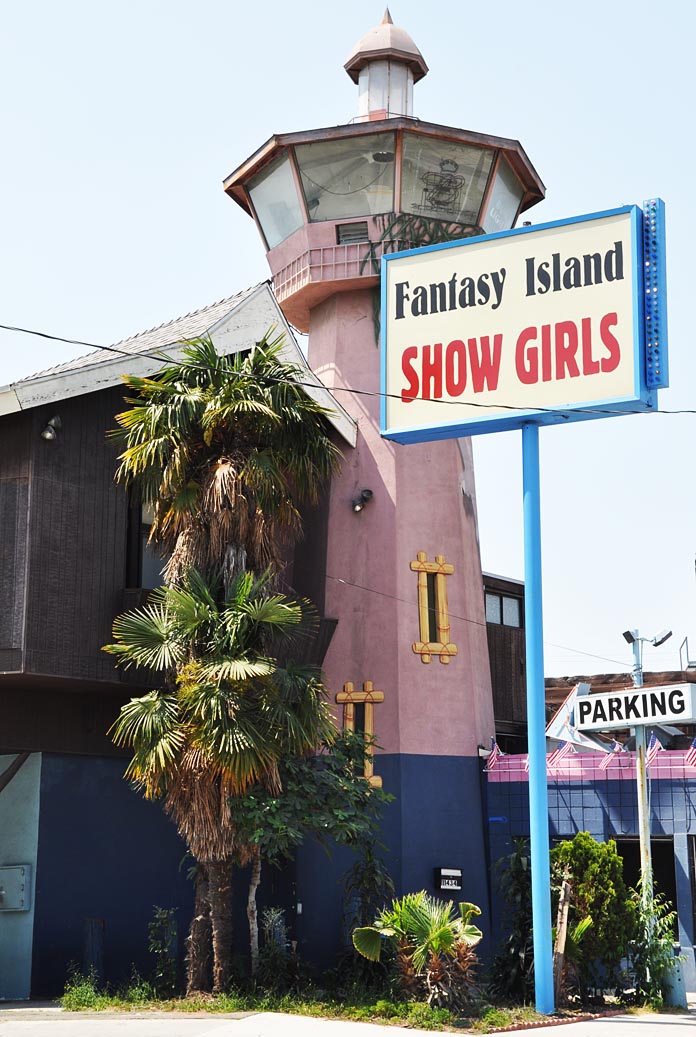 On to the faux TeePees section. This one in Kanab, UT has been transformed from this:
to this — I guess a rock formation?
From the Giant Containers section… some good news. The Barrel House Liquors facade in Washington, DC had been covered up since 2016 when the liquor store moved to a smaller space next door. Here's a photo I took in 2004:
There were plans to make it the entrance to a big apartment complex above but that fell through. In October, it was announced that a Foxtrot gourmet convenience store was going to move into the space. The facade has finally been uncovered and it's such a relief to see the neon sign and barrel from 1945 again! They are landmarked, so, Foxtrot will have to preserve the features:
The Giant Six-Pack of Beer in Laredo, TX has been repainted many times over the years. Here's what it looked like when it was vacant in 2018: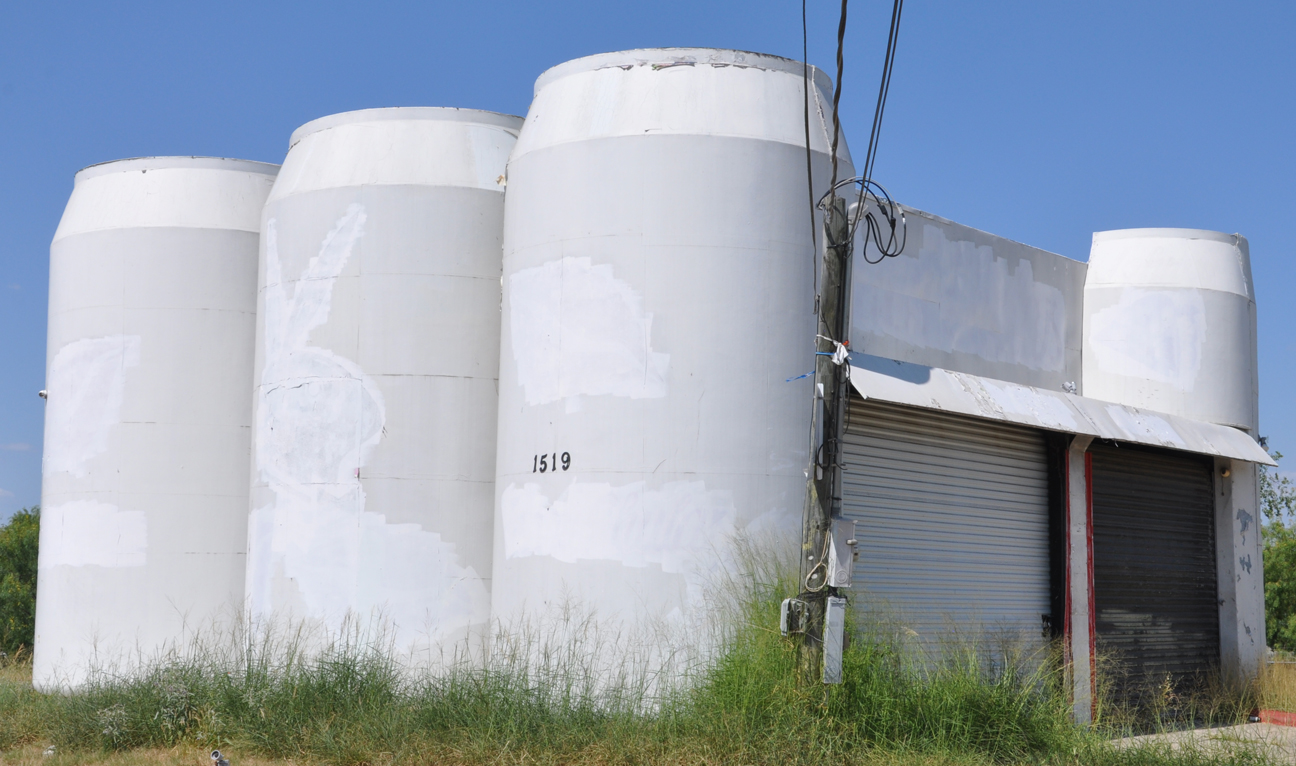 In 2019:
and last month:
From the Giant Food section… the giant garlic at the Quarter Bistro and the building itself in Ann Arbor, MI are gone: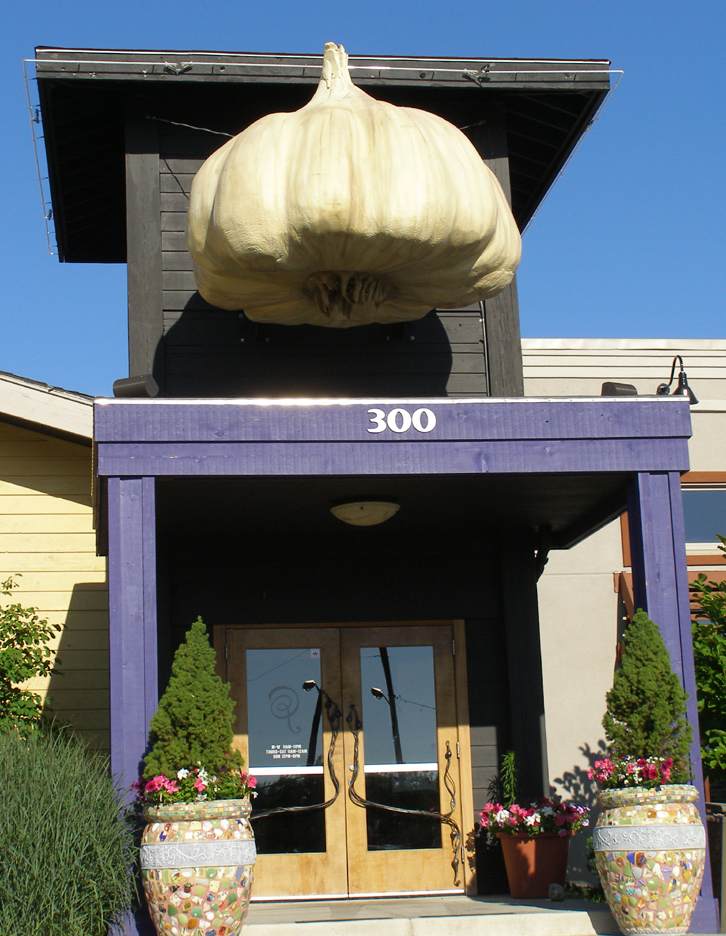 This giant burger at Burger Urge in San Francisco, CA is gone. A Middle Eastern restaurant is there now: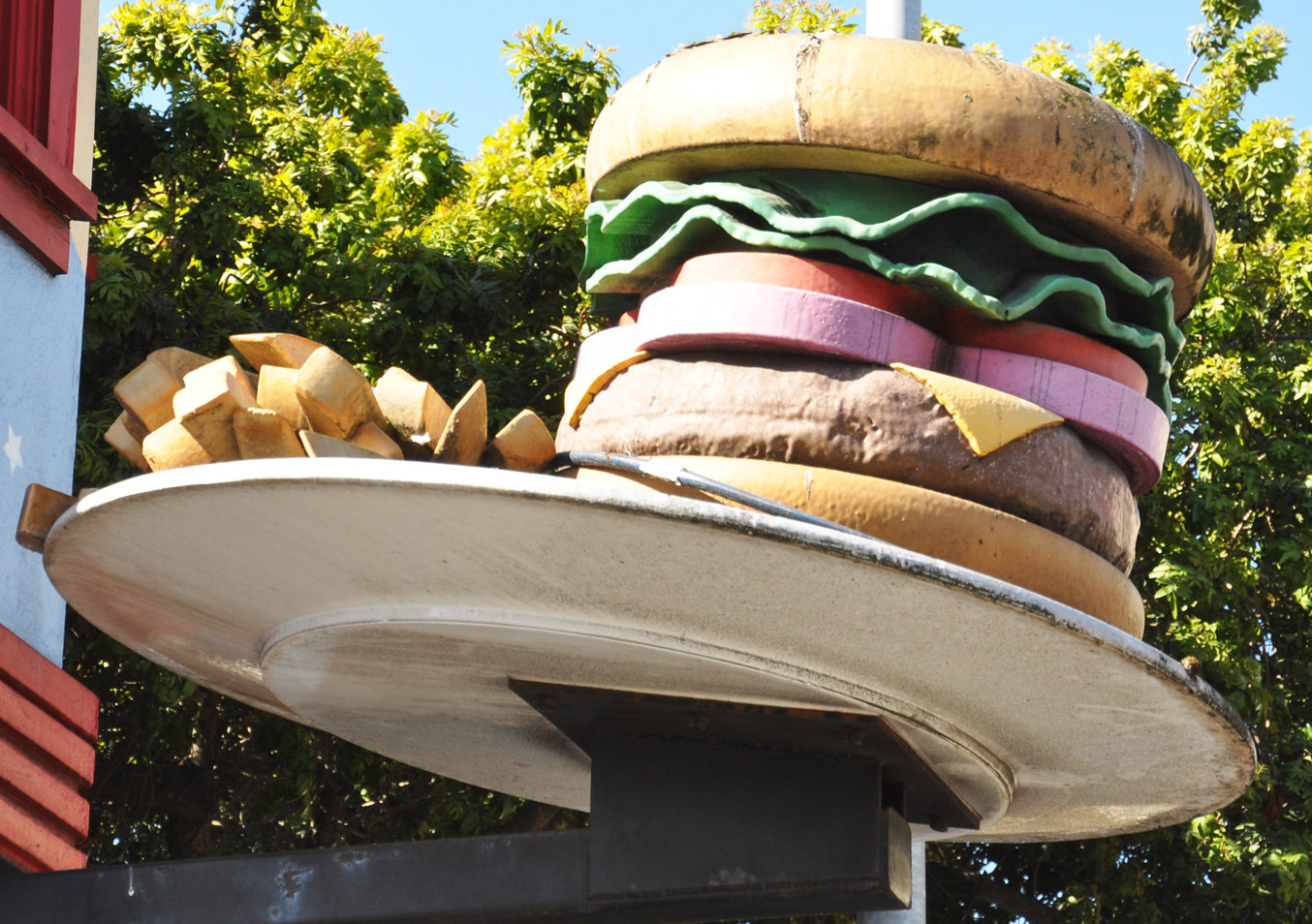 The Giant Ice Cream in Ardmore, OK is gone now. The Cloverleaf was a great, eclectic store which closed in 2018. Just about everything is gone now as per Google Street View's 2021 map.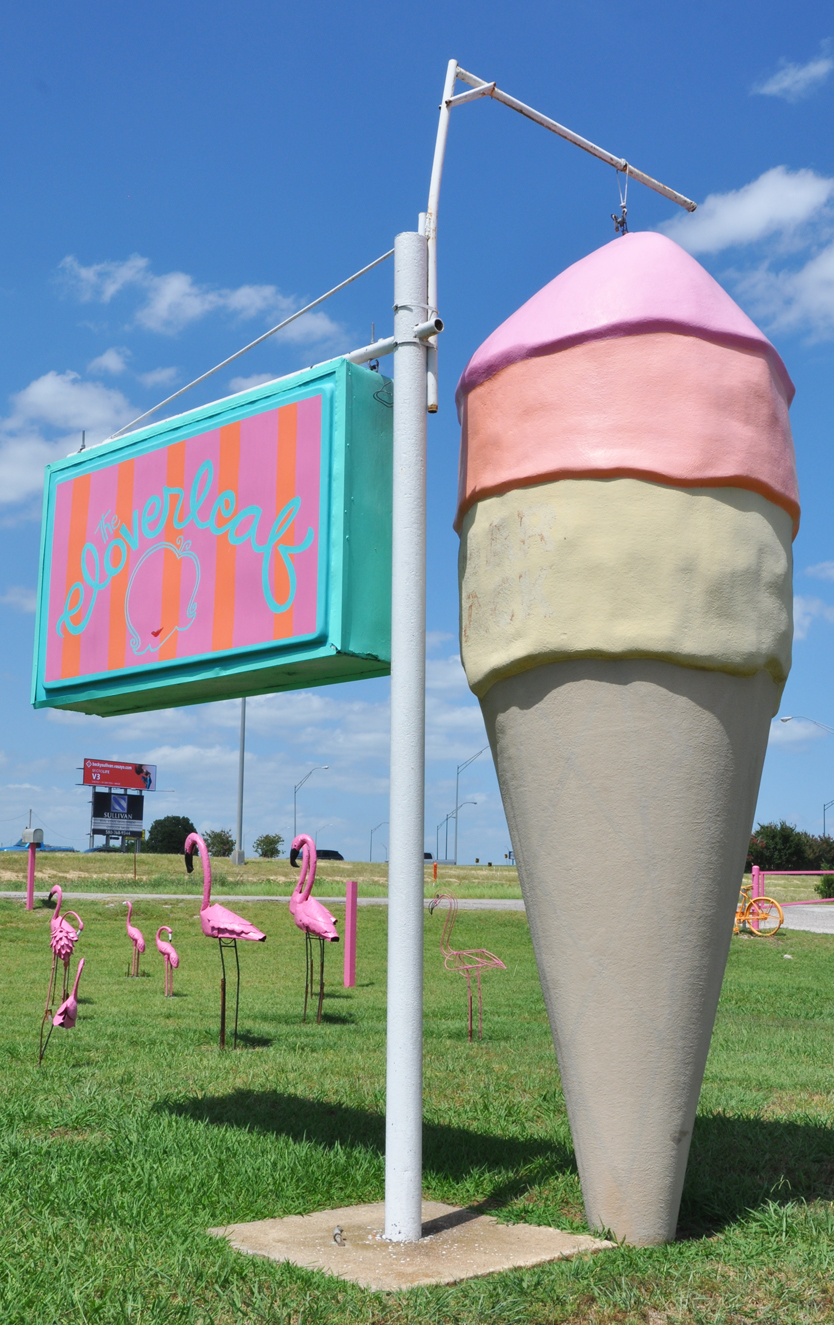 From the Bus Station section…. the downtown Denver, CO Greyhound station was demolished a few months ago:

From the Beverage Bottling Plants section… the former Coca-Cola bottling plant in Gastonia, NC…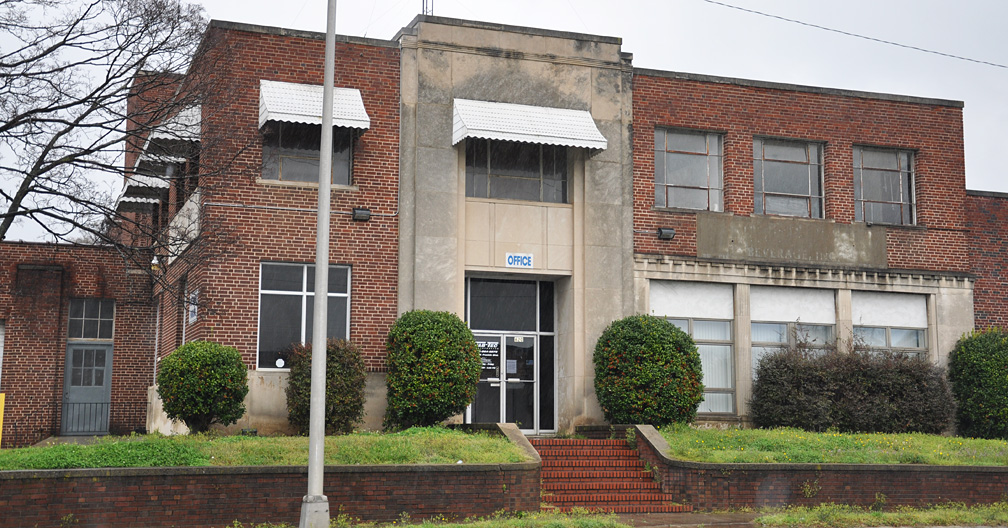 … as The Dillinger office and retail space, restaurants, and apartments:
This former Coca-Cola bottling plant in Asbury Park, NJ was demolished last year:
This former Canada Dry bottling plant in Seattle, WA was demolished last year. There are only about three of these buildings left: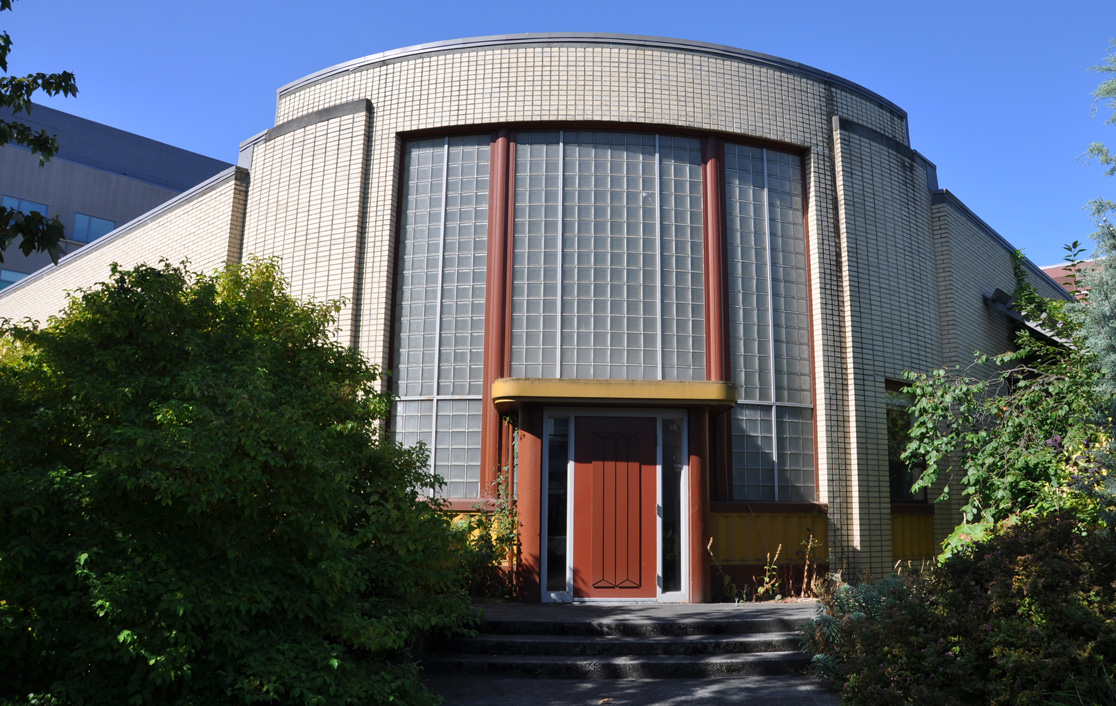 The Pepsi-Cola bottling plant in Portland, OR was built in 1962. The building on the left is being adapted for retail space. However the barrel roof building on the right will not be saved…. why??!!! It sure seems just as significant to me:

That's enough news for one post. Back with more soon.

Happy trails,
dj & the dogs