More signs, more mostly bad news. Let's start with Colorado. This sign in Byers, CO had the word "Restaurant" and the coffee cup removed around 2019: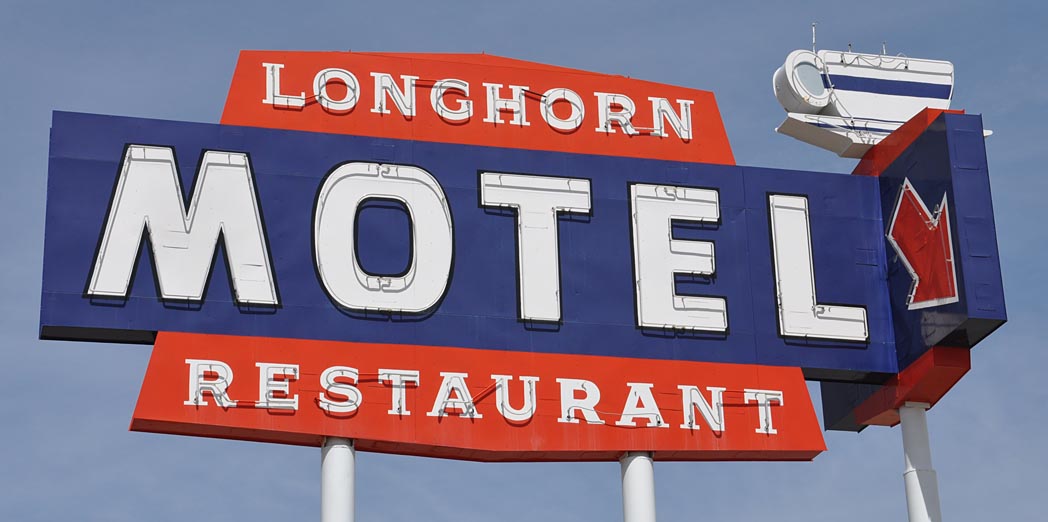 This sign in Denver, CO: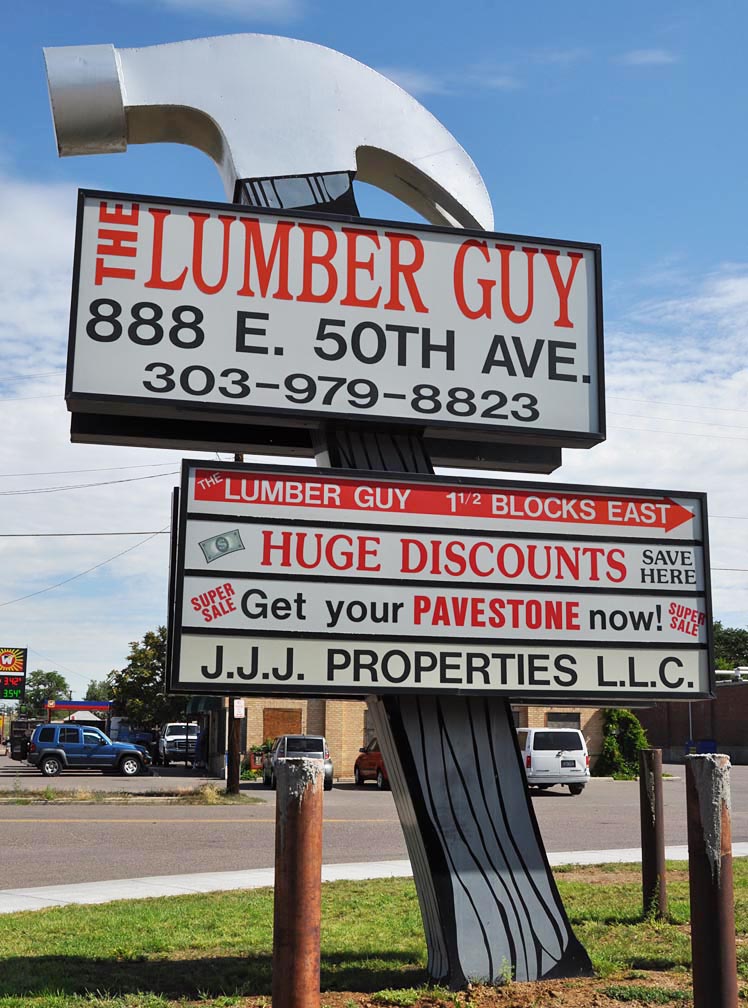 The Lumber Guy closed in 2014. By 2019, this sign had been adapted for an art center:
The Town & Country Motel in Denver, CO was demolished: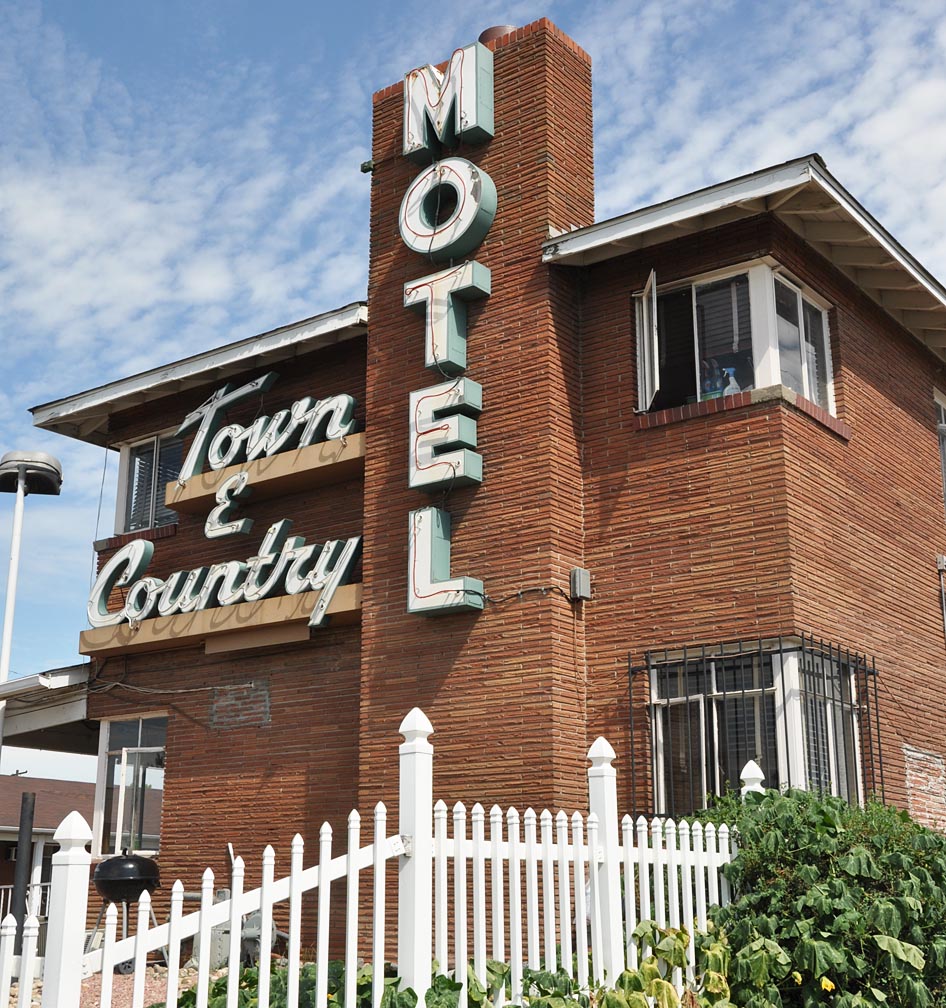 The Arrow Motel in Orlando, FL: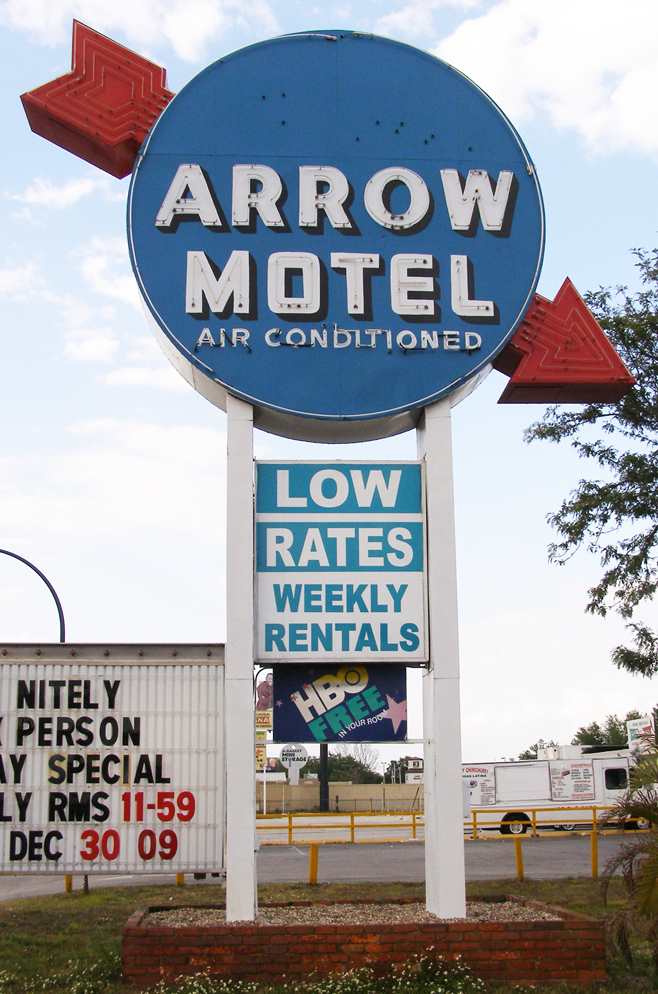 had its neon removed and backlit plastic letters were added in 2018:
This sign at Road Machinery & Supplies Co. in Cedar Rapids, IA disappeared by 2019: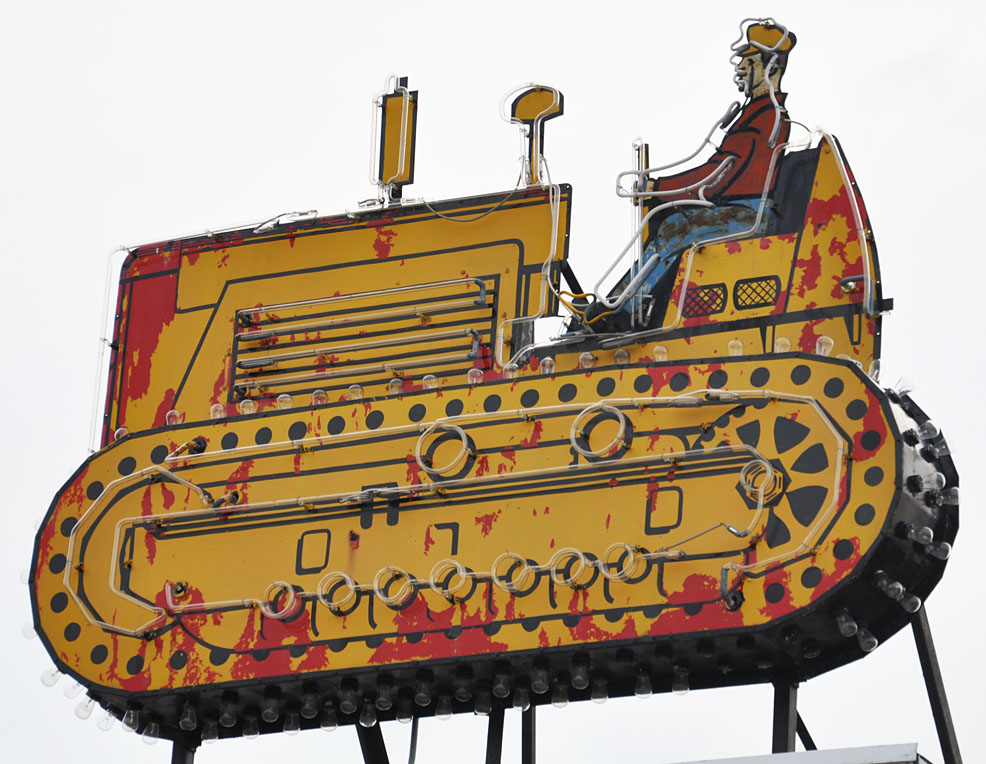 This Fraternal Order of Eagles sign in Clinton, IA was removed around 2019. I don't know of any FOE signs with the neon on the side like this. The other side had the E where the eagle is on this panel:
This sign in Davenport, IA: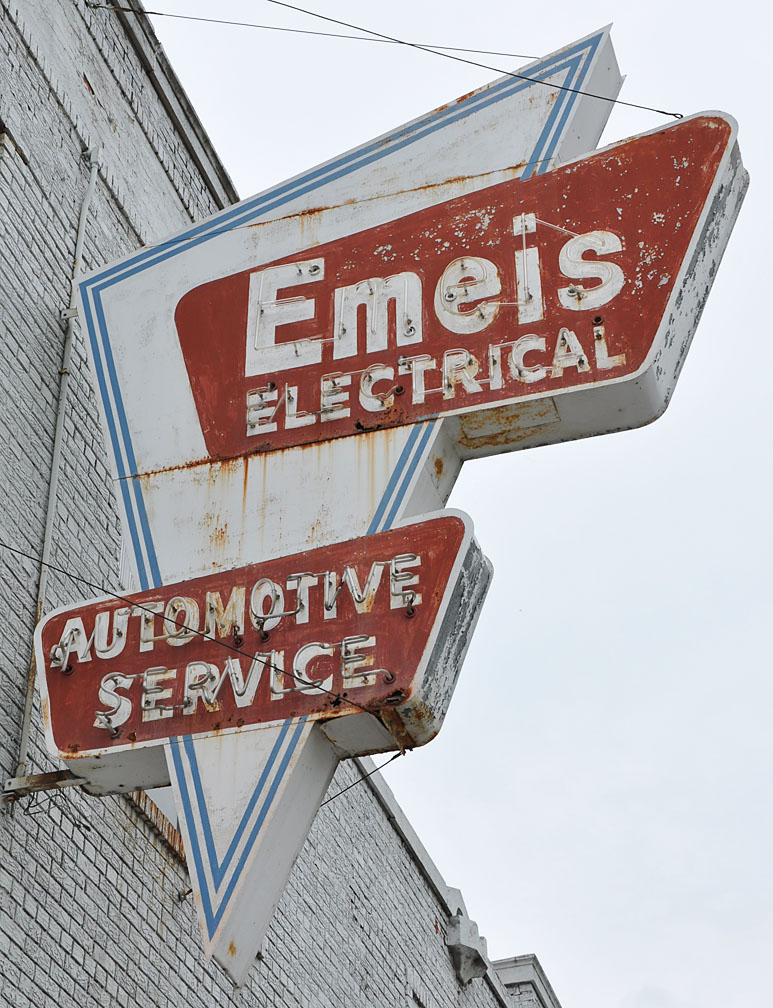 was adapted in 2019 for this:
The panels for this sign in Keokuk, IA were gone by 2019: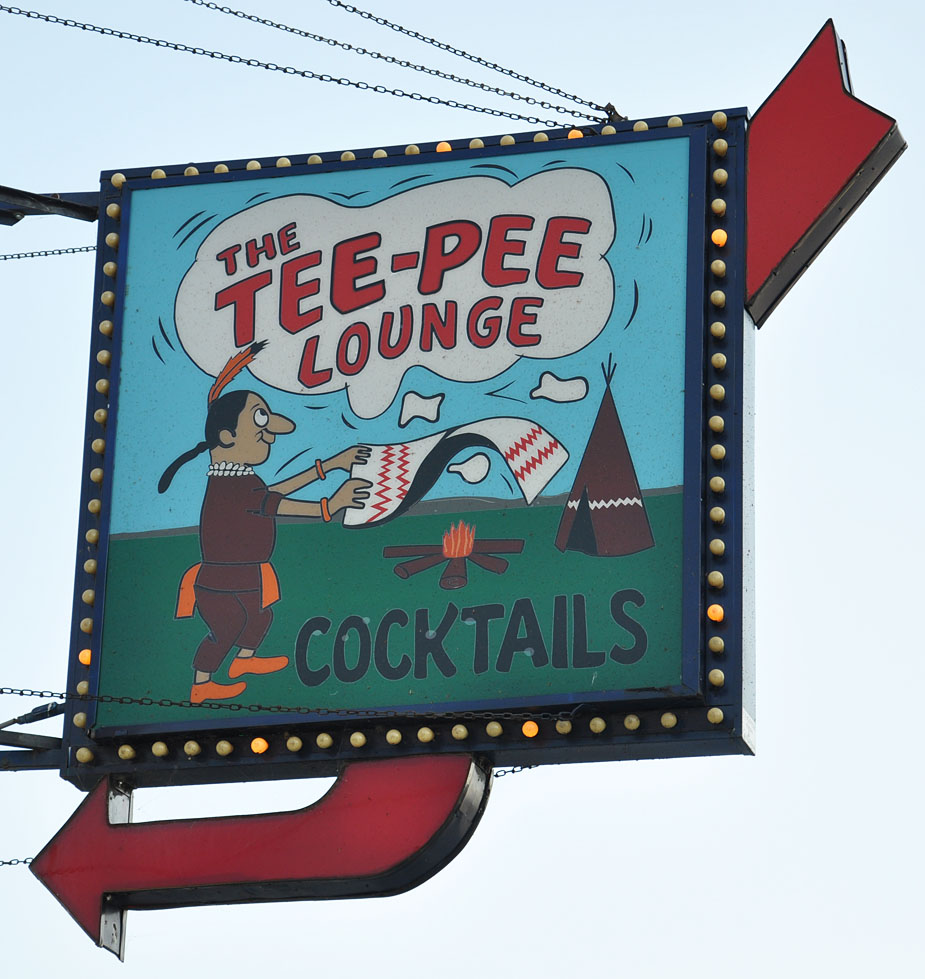 This sign in Blackfoot, ID was gone by 2018:
The Inland Lounge sign in Kellogg, ID: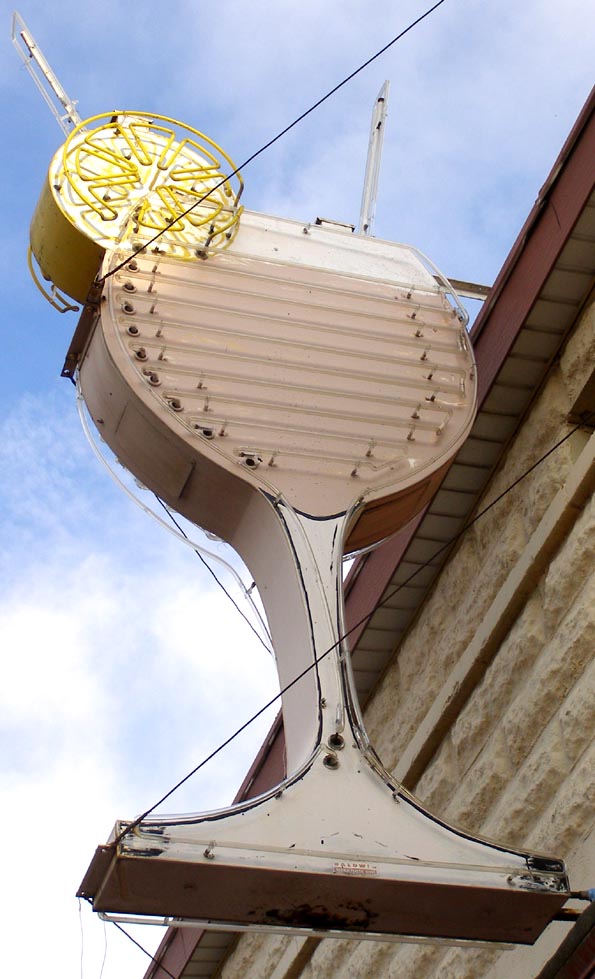 was restored around 2017. Here's its current look:
Tino's Shoe Repair in Ottawa, IL closed around 2019 and this sign is gone now:
King's Home Furnishing's in Waukegan, IL closed in 2019 and the signs are gone:
I foolishly didn't shoot the two panels on the building back in 2011 when I shot the rooftop sign but an old Google Street View photo shows them:
This one in Chicago, IL has been on my to-shoot list for years but now it's too late. There in 2018 — gone in 2019:
The Rainbo Lanes in Elkhart, IN was renamed The Arena in 2014. Those circles were once bowling balls that were sequentially lit towards the pin: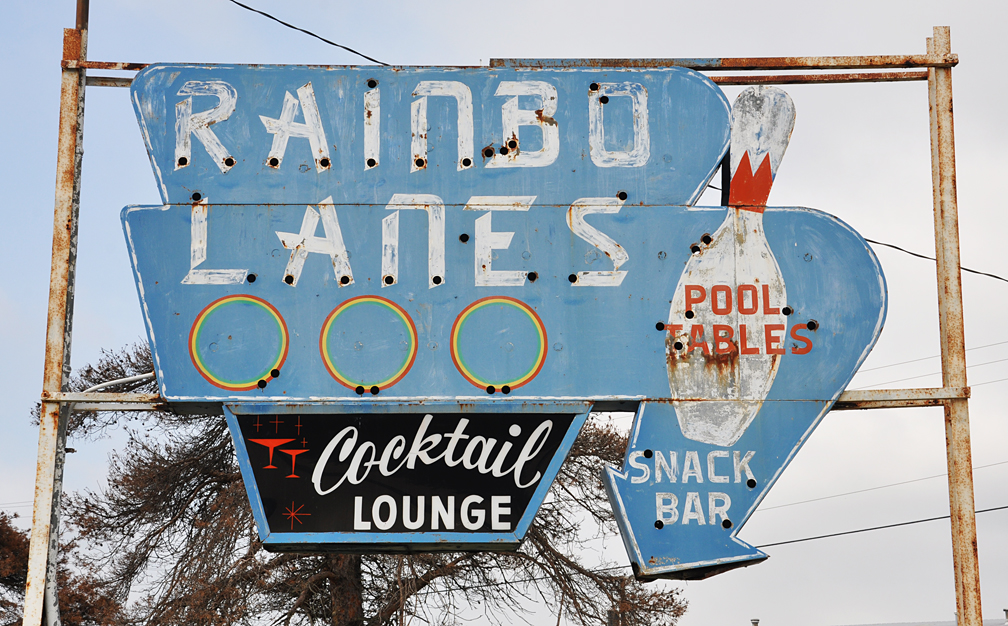 There's a big gap after 2013 at Google Street View but the new 2019 image shows this — neon gone, the entire sign pained over and crappy letter panels tacked to the sign:
That's it for this post. I'm picking up in the Signs section with the "K" states for the next one.
Happy trails,
dj & the dogs