I've got a nice long post for you, albeit pretty depressing. This will conclude the Eateries section. The good news is 98% of the stuff I have there remains basically the same as last year.
The El Taco in Anaheim, CA became the Taqueria El Primo around 2019. The former double drive-thru building remains the same but the signs were removed. Here's what it looked like before that: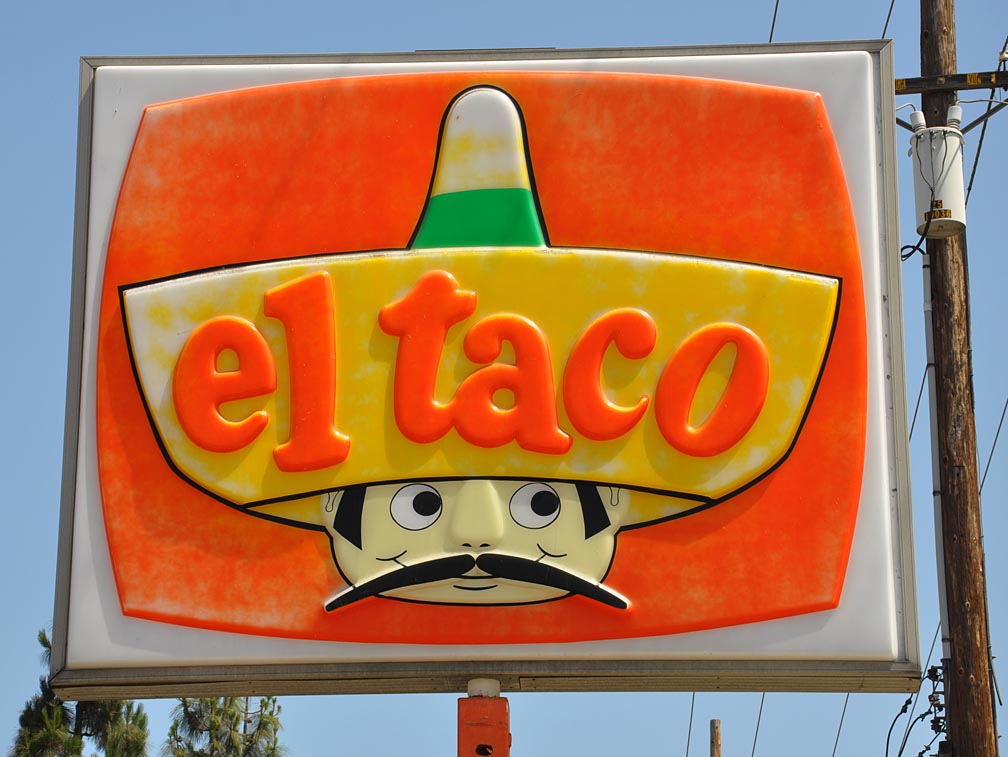 This former Hardee's in Columbus, GA was one of the best-preserved examples with the tent-like roof and steeple. It was demolished by 2019. That leaves only two other former Hardee's with steeples left (one in South Carolina and the other in Tennessee):
It would have looked like this originally: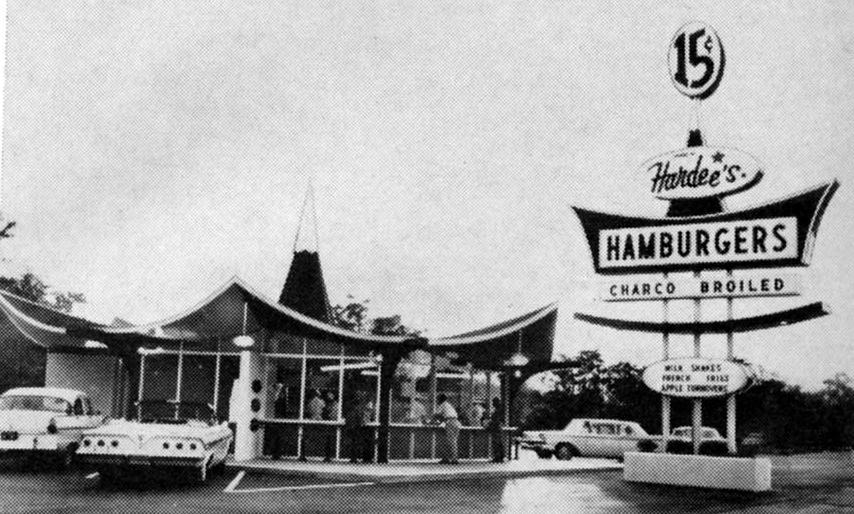 This Pizza King in Muncie, IN got the backlit plastic treatment recently. Here it is when it had neon: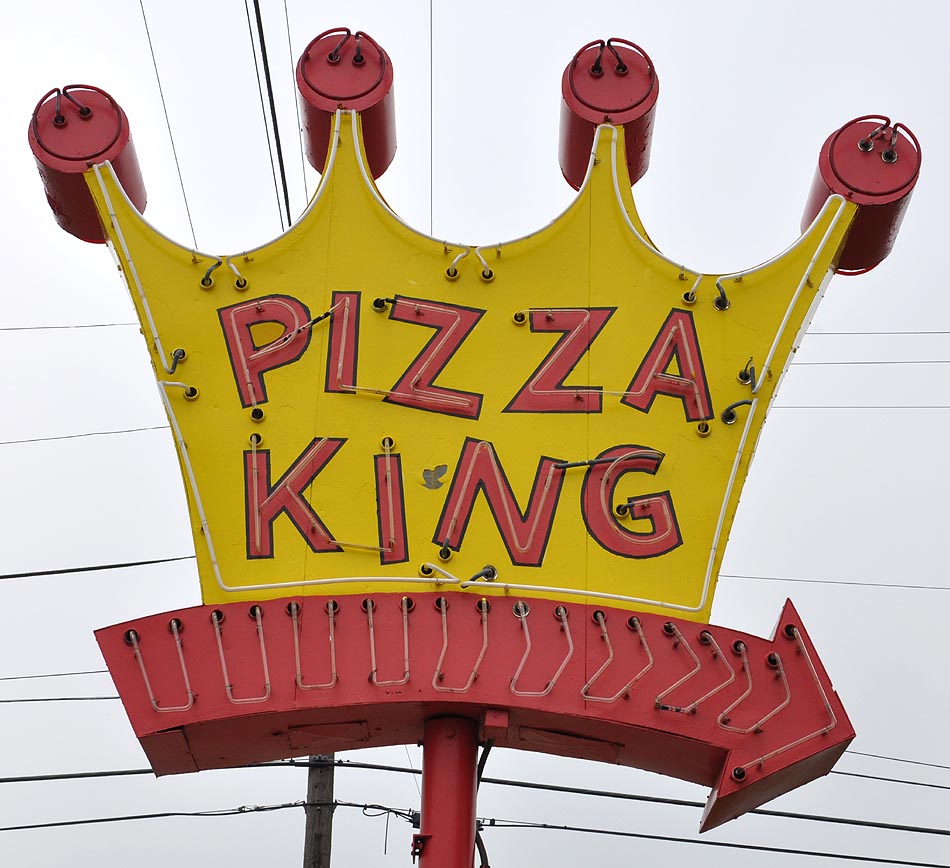 and now… It looks like they at least kept the neon on the crown outline:
This former Little Tavern hamburger restaurant in Washington, DC was demolished in 2019. Fortunately, there are about 12 of these buildings left: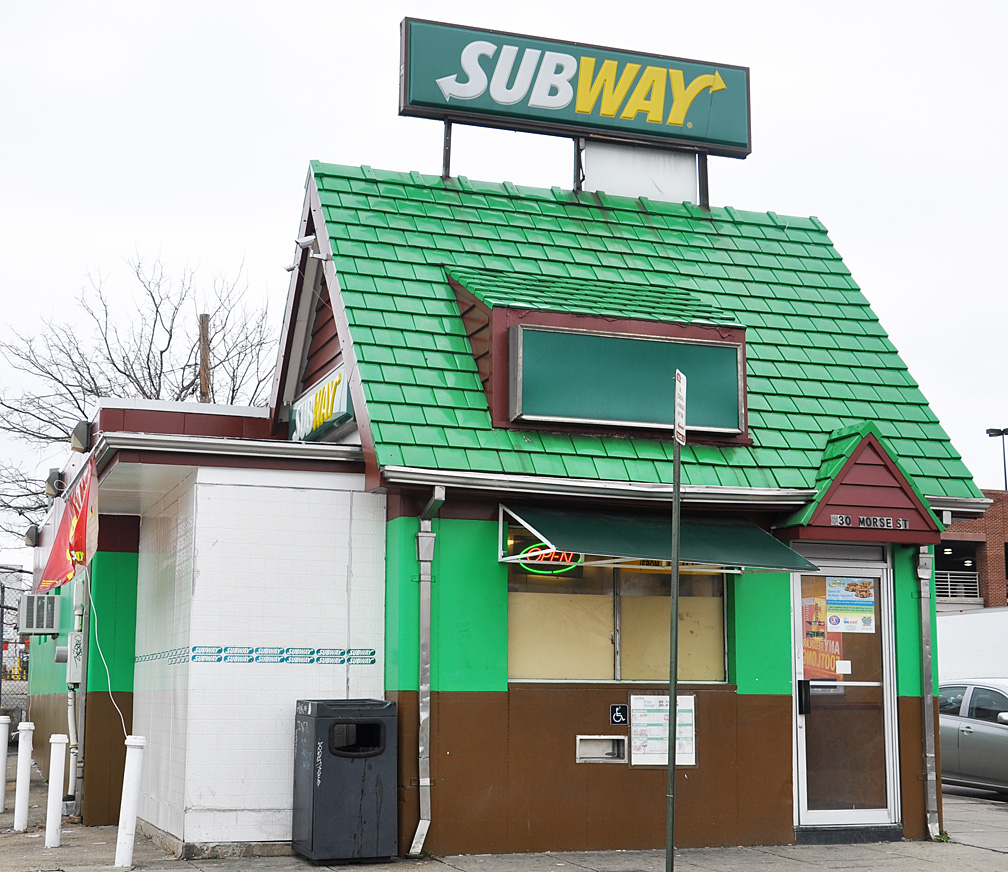 The Beef-A-Roo in Marquette, MI closed in 2019 and this sign was removed.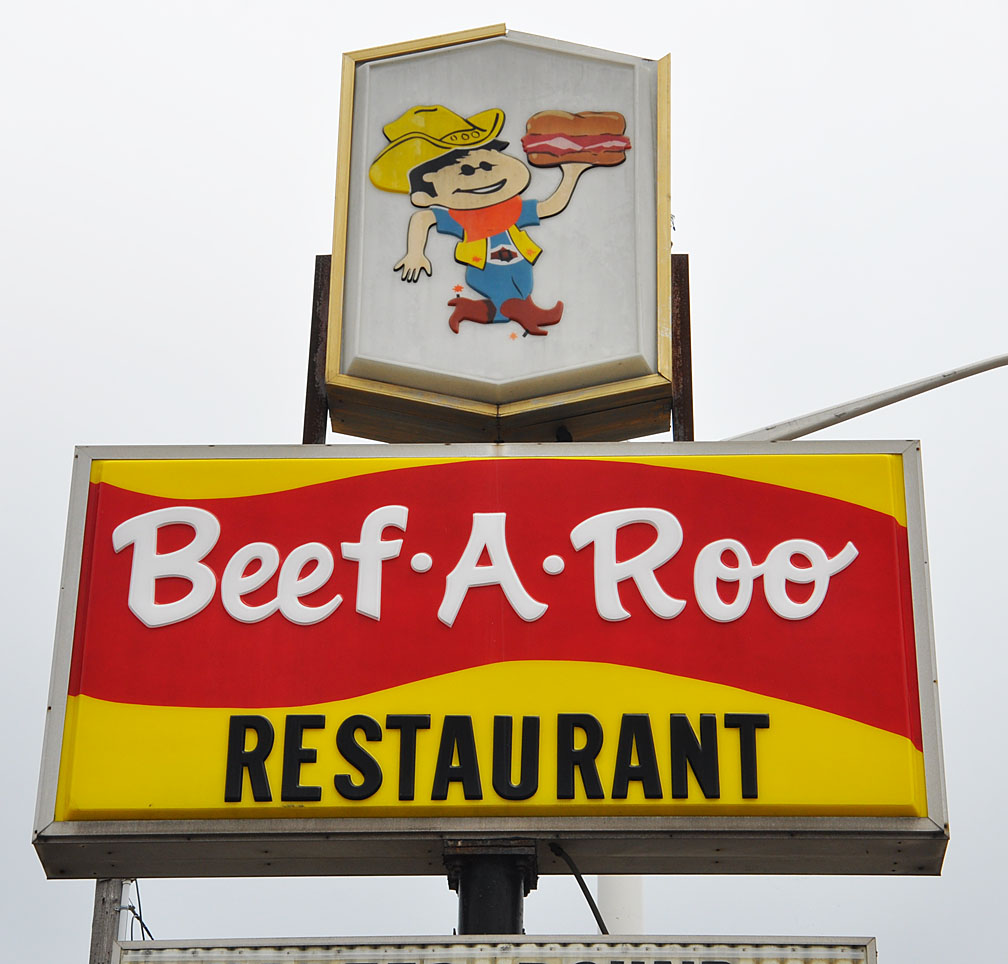 The only Beef-A-Roo location in Iron River, MI has a similar sign which I believe is the last one left on public display. I believe this very small chain only existed in the "UP" of Michigan. In a 2019 article, it was announced that the surviving Iron River and Negaunee locations would be closing as soon as their properties were sold. However, both are still operating.
The Sawmill Inn in Grand Rapids, MN closed in 2018 and was demolished later that year: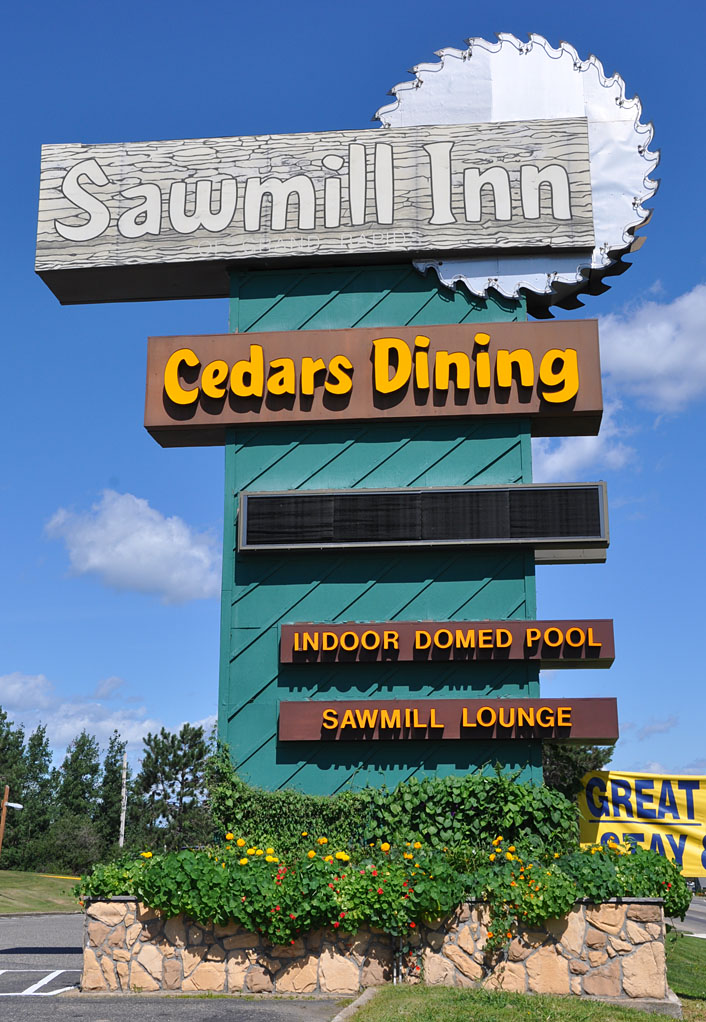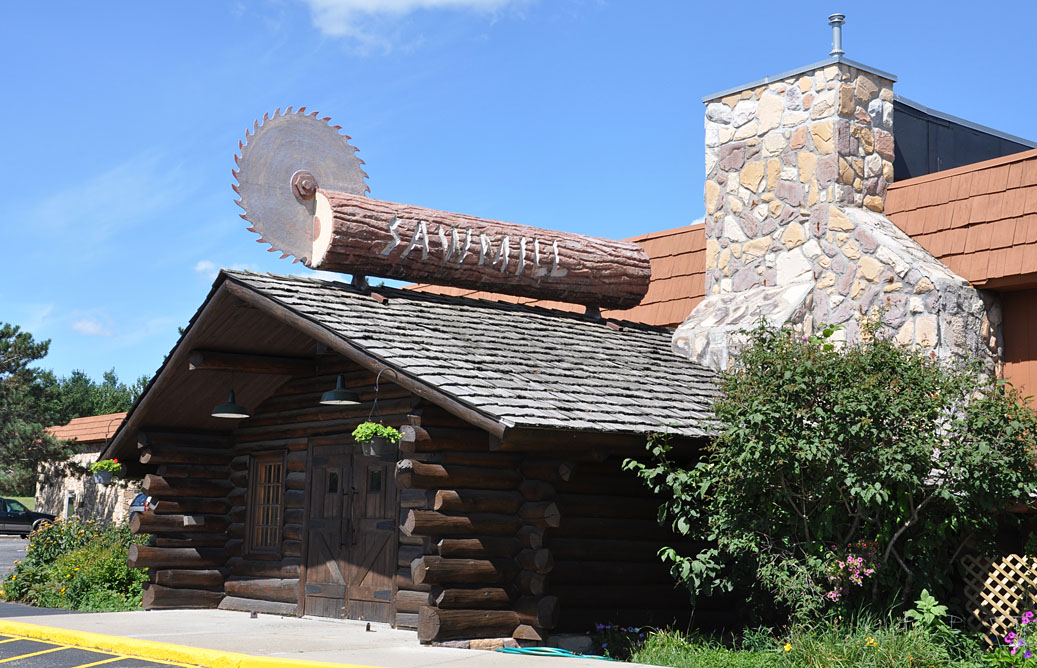 The former Carrol's Hamburgers in Las Vegas, NV finally succumbed to the wrecking ball last year. It was the most intact example of the chain's buildings left.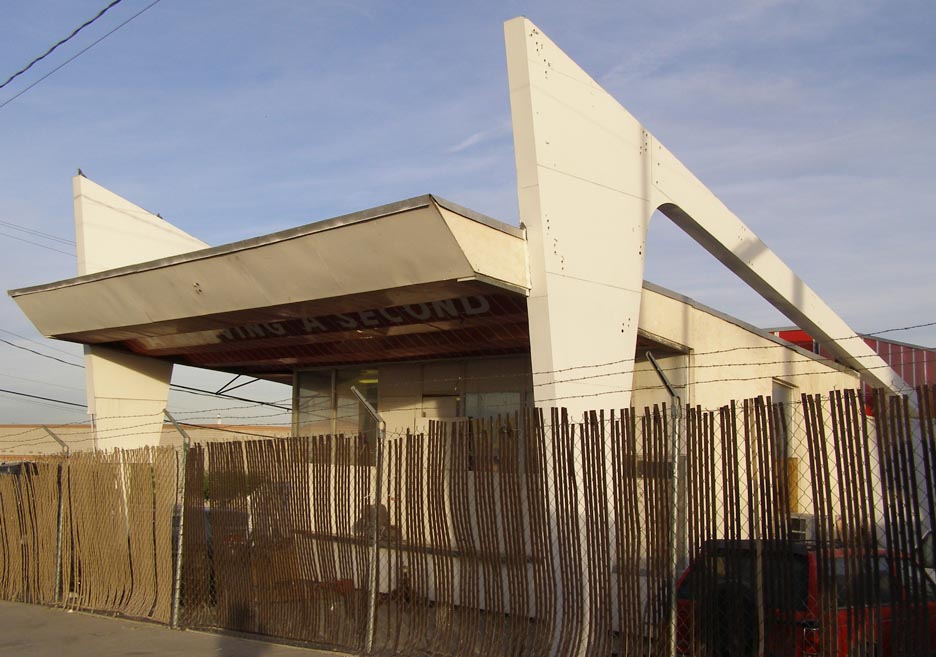 This is what the building would have looked like originally:
This former Sambo's in Reno, NV was demolished after a fire in 2018: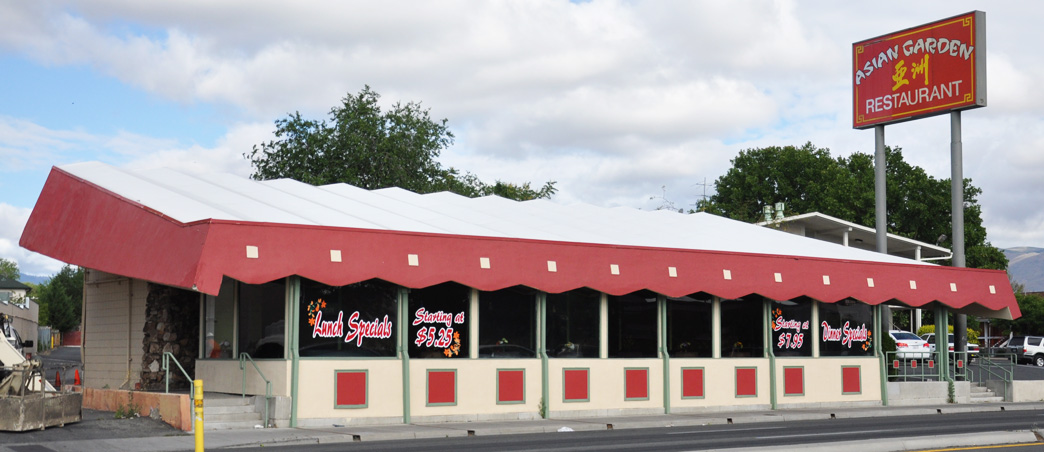 The White Castle headquarters building in Columbus, OH was demolished in 2019 as the employees moved into their bigger building built next door: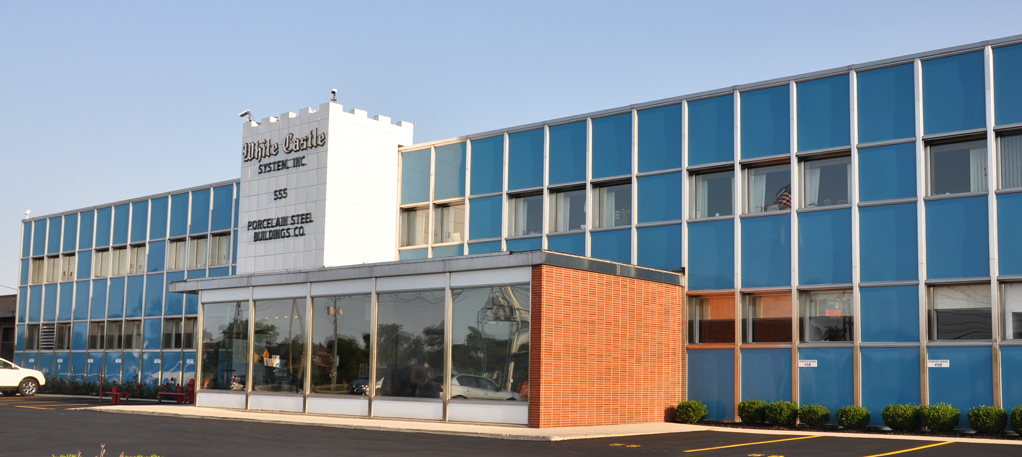 Scotty's Drive-in in Aberdeen, SD opened in 1962 as part of a small chain with locations in North Dakota, South Dakota, Nebraska, and Idaho which all had these signs and swoopy roofs with curved wood beams: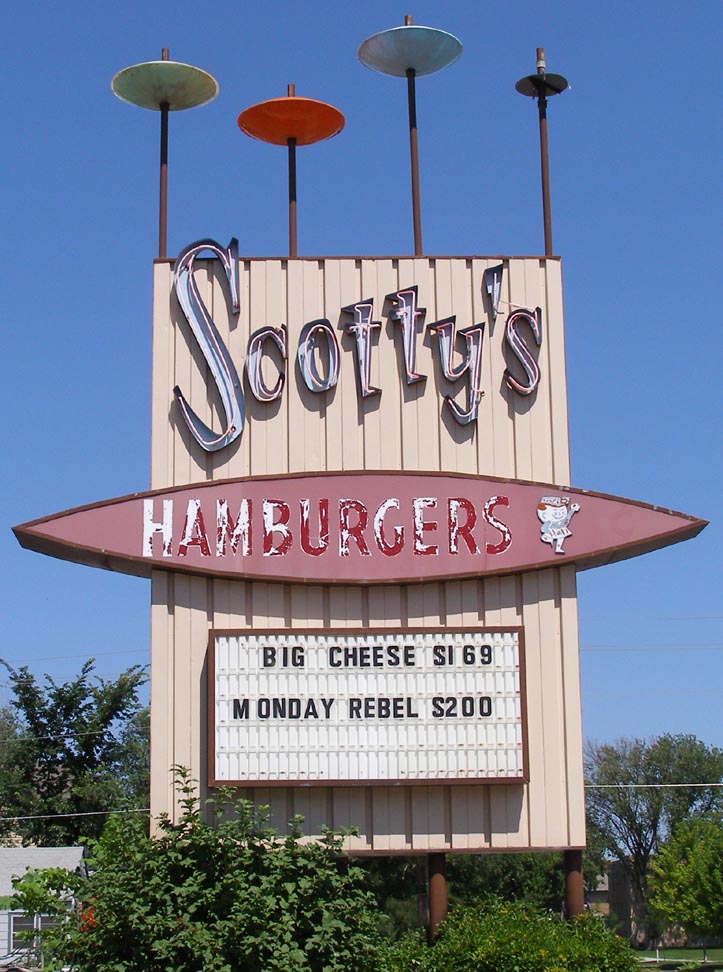 … became Daddy's Bar & Grill in 2009 and the sign was adapted. In 2015, new owners changed the name back to Scotty's. The letters look like they might be the originals but are now backlit plastic instead of neon. The broken plastic UFO-ish feature above the sign was repaired. They are internally lit:
The Weber's Root Beer in Stratford, NJ opened in 1959 and closed in 2015….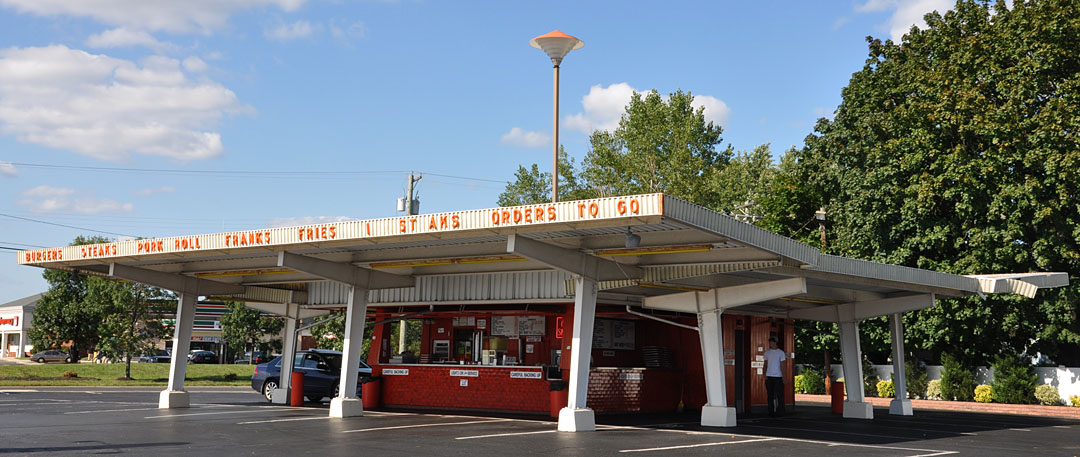 It reopened last year. However, it closed just after a few weeks due to "staffing issues" and then came COVID. The owner plans to reopen later this year. The sign above was replaced with a "retro" neon sign. The canopy and the building under it were preserved. However, the plastic letters on the edge of the canopy are gone now. No photo at Google yet — this is from NJ.com:
and from the drive-in's Facebook page:
It appears that the sign was inspired by the Safeway sign in San Jose, CA that was adapted from the original Futurama Bowl sign: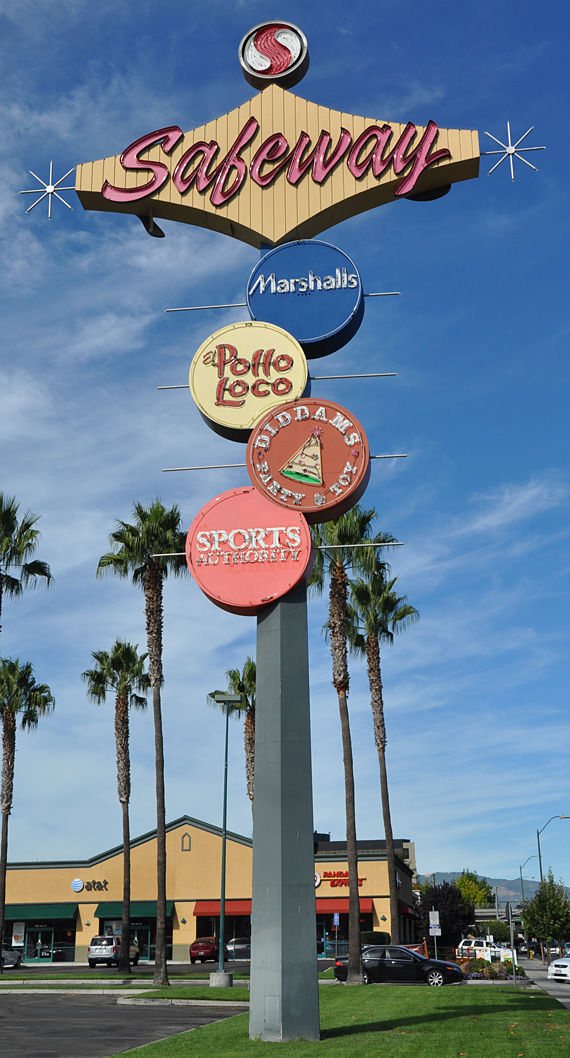 The former White Tower in Dearborn, MI was operating as Tamy's Diner when closed in 2015…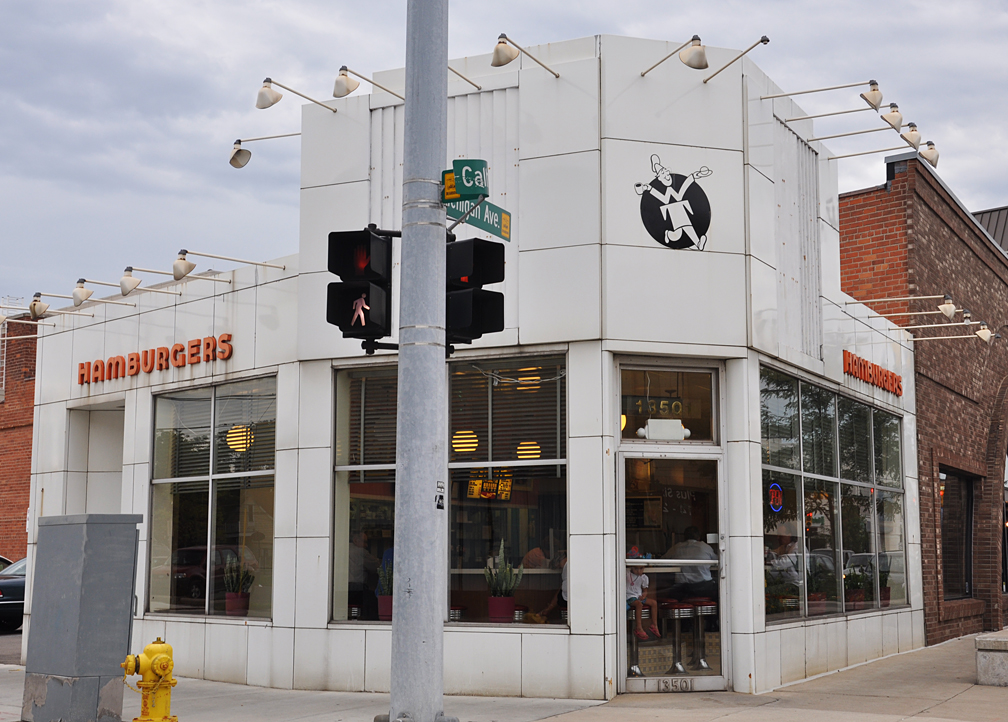 The building was restored around 2020. The building looks a little naked without the plastic "Hamburgers" letters and the lights. The interior was gutted and the shiny porcelain enamel panels were covered up with white paint. But at least they kept the WT logo above the former entrance. It looks like there's stuff inside but no business sign and no clues at Google yet:
The Zesto Drive-in in Watertown, SD from 1953 is still there and the original sign on the roof still has its neon. When the business moved to this location in 1965, they brought the sign with them: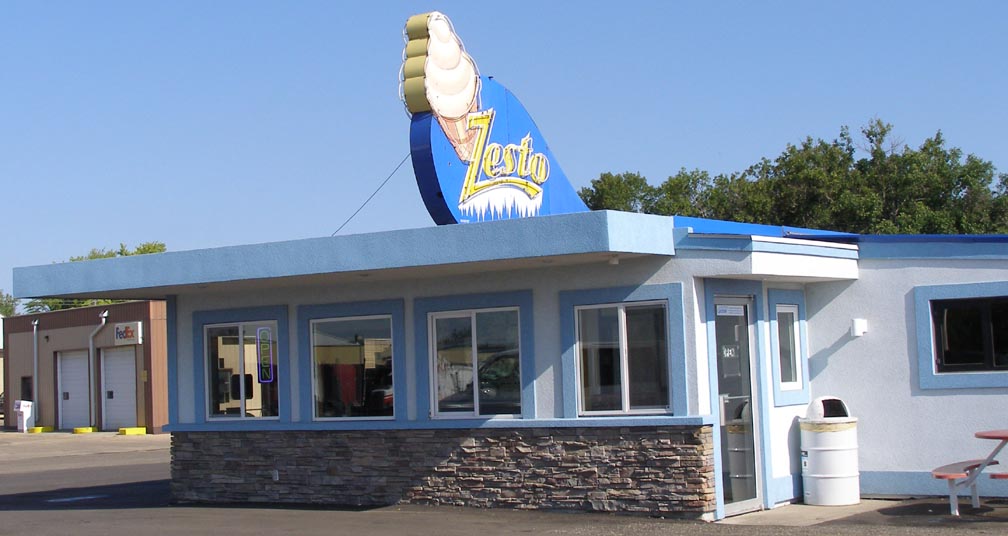 There would originally have been a neon outline around the blue panel, but, hey, that's being picky: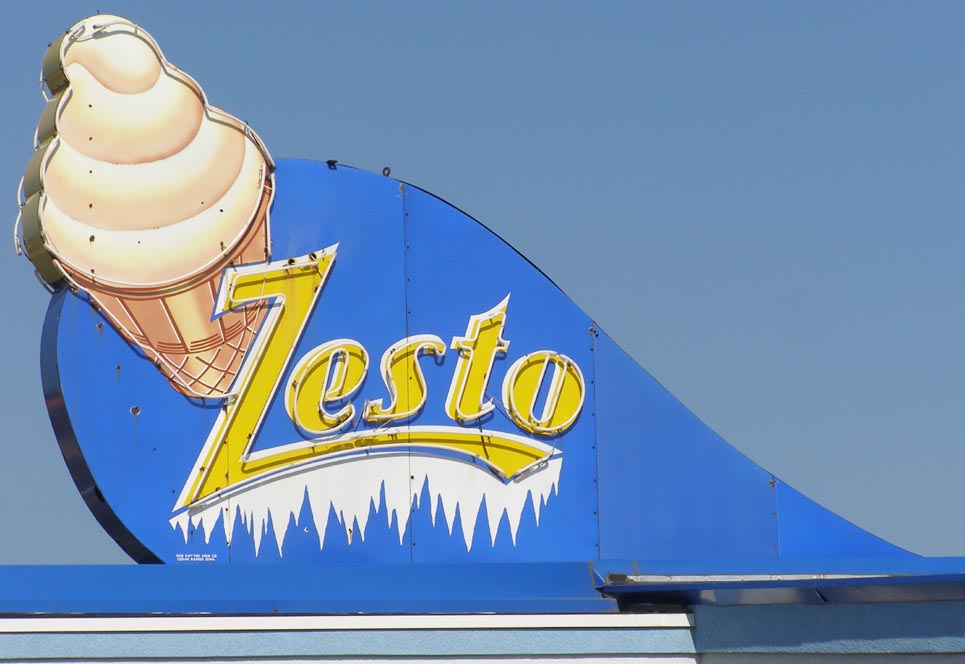 However, this unique pole sign at this location is gone now: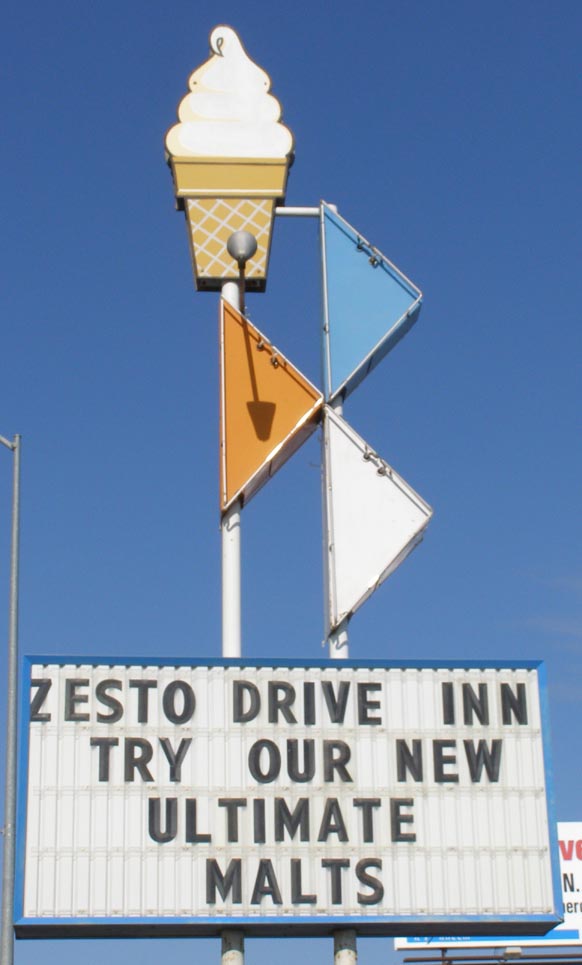 Around 2018, it was replaced with this sign — backlit plastic on top and graphic display below:
I'm going to take a little break before the remaining three whopper sections. Gas Stations is the next topic, then will be Signs, and, the biggest, Mid-Century Modern Buildings. If the weather forecast holds, I'm going to take a little L.A. 3-day weekend next week and share some photos from that in the next post.

Happy trails,
dj & the dogs