I'm relieved but not surprised that out of the 124 pages in this section, very little has changed. I'm sure the less popular/less protected buildings in the midcentury modern section will not fare as well once I get to that one.
Let's start with this building in Long Beach, CA which housed Acres of Books from 1959-2008: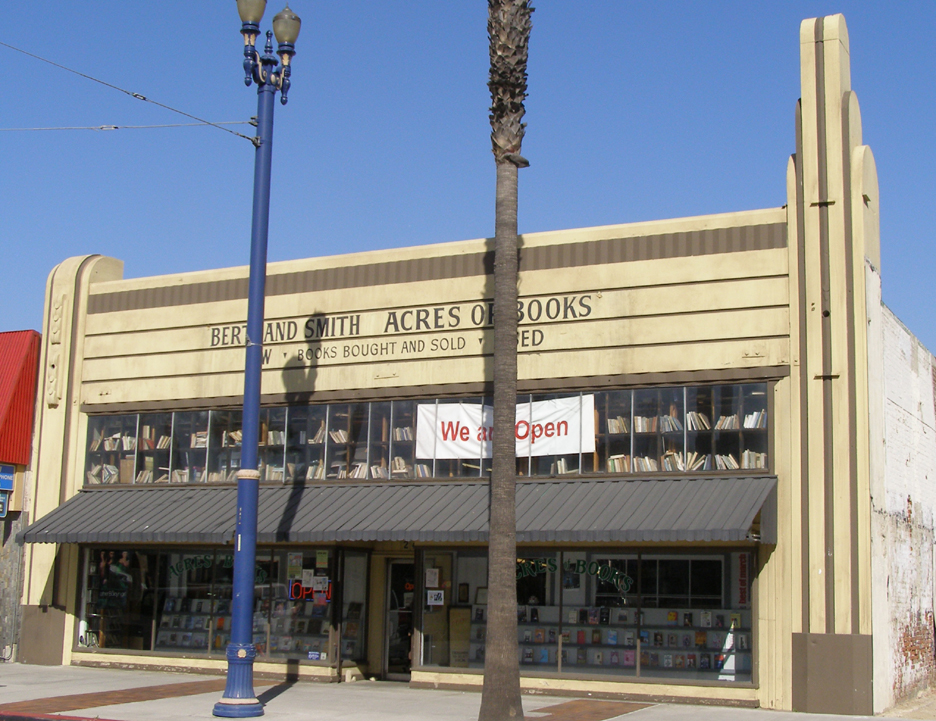 And then it sat vacant: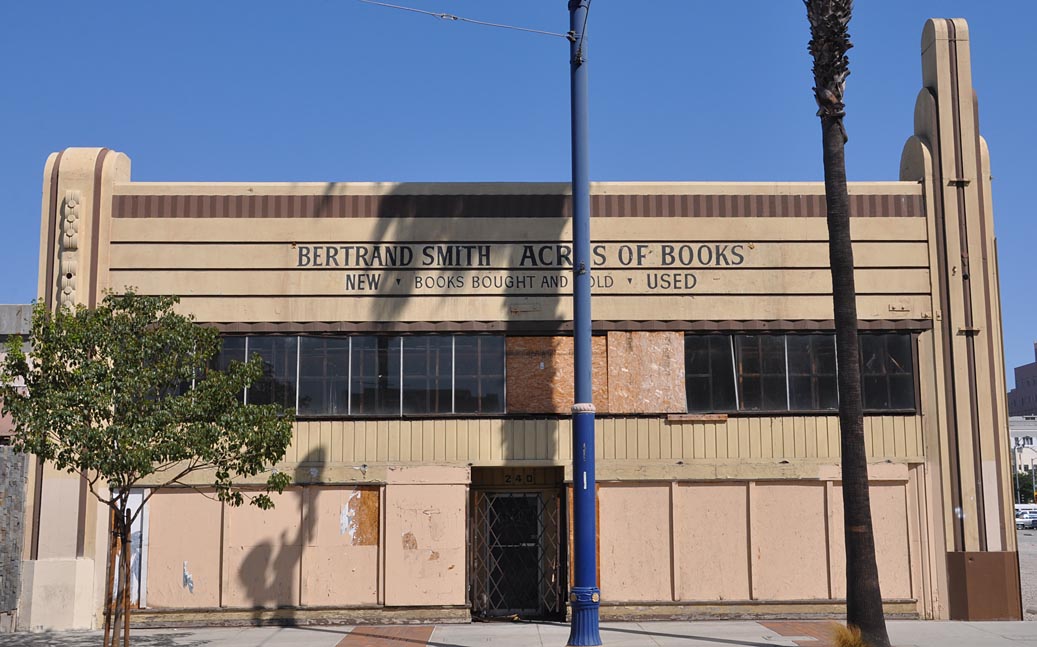 until last year — from Google below — apparently, they are saving the facade:
Construction is still going on but here's what the plan is for the "Broadway Block" development:
This nice building in La Mesa, CA was not so lucky. After a devastating fire set by rioters in reaction to the murder of George Floyd in 2020, the building was declared a total loss and was demolished later that year. The building originally housed a bank:
A couple of my photos from 2018: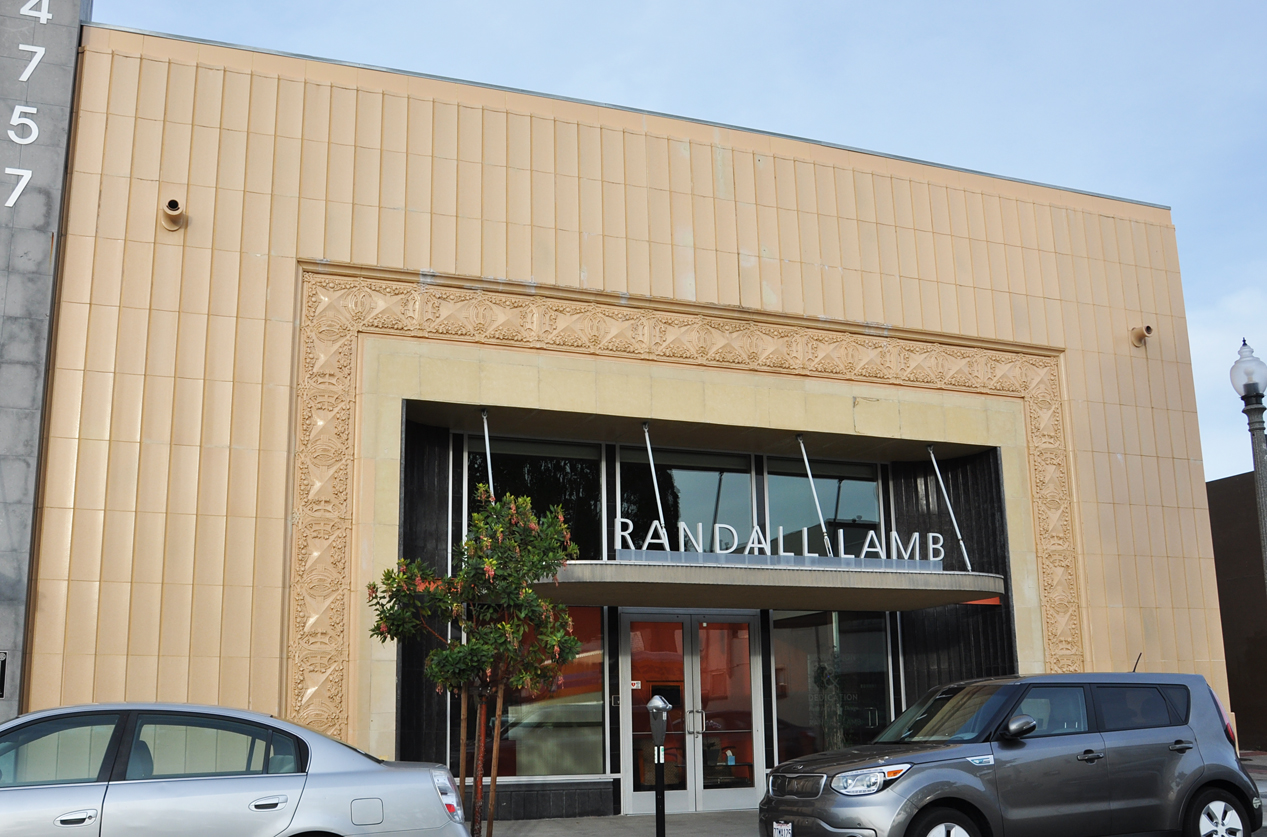 I dunno. It looks like the facade could have been saved to me:
The Oakland Floral Depot in Oakland, CA is one of the nicest Art Deco buildings in the country. Don't worry – it's fine!
But the sign: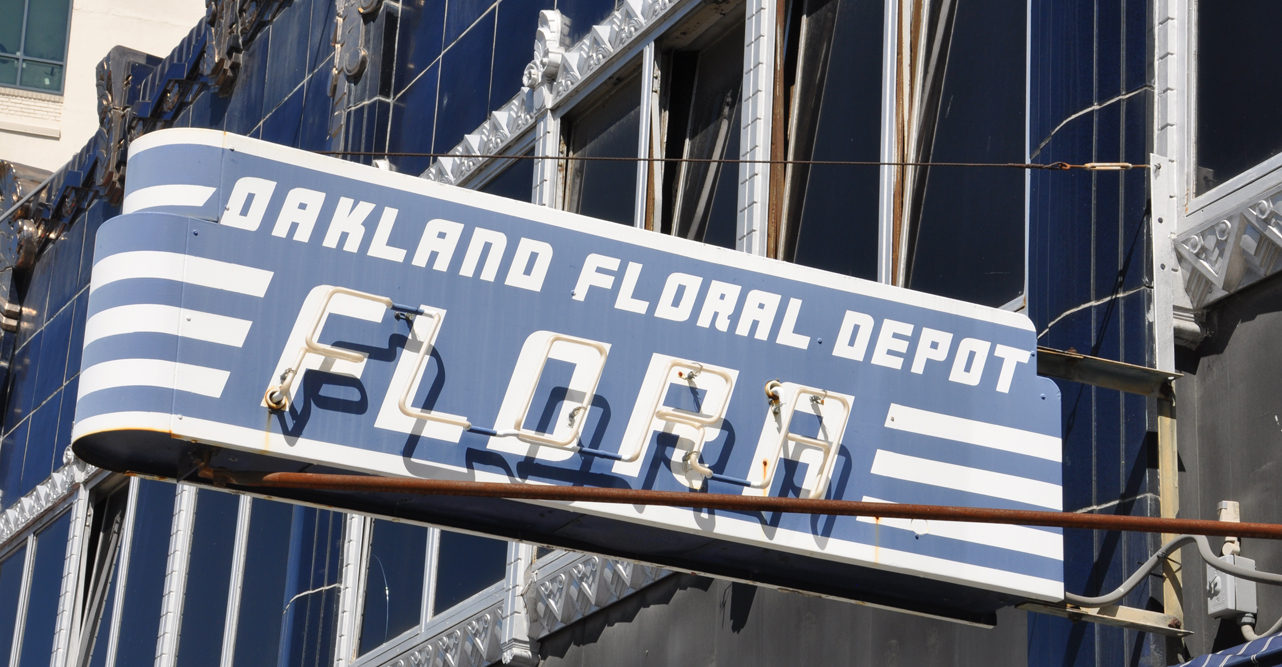 was updated when the Palmetto bar & steakhouse opened in 2020 in the corner location:
The Masonic Temple in Dallas, TX has been restored but, honestly, I'm not a fan. Here's a photo I took in 2018: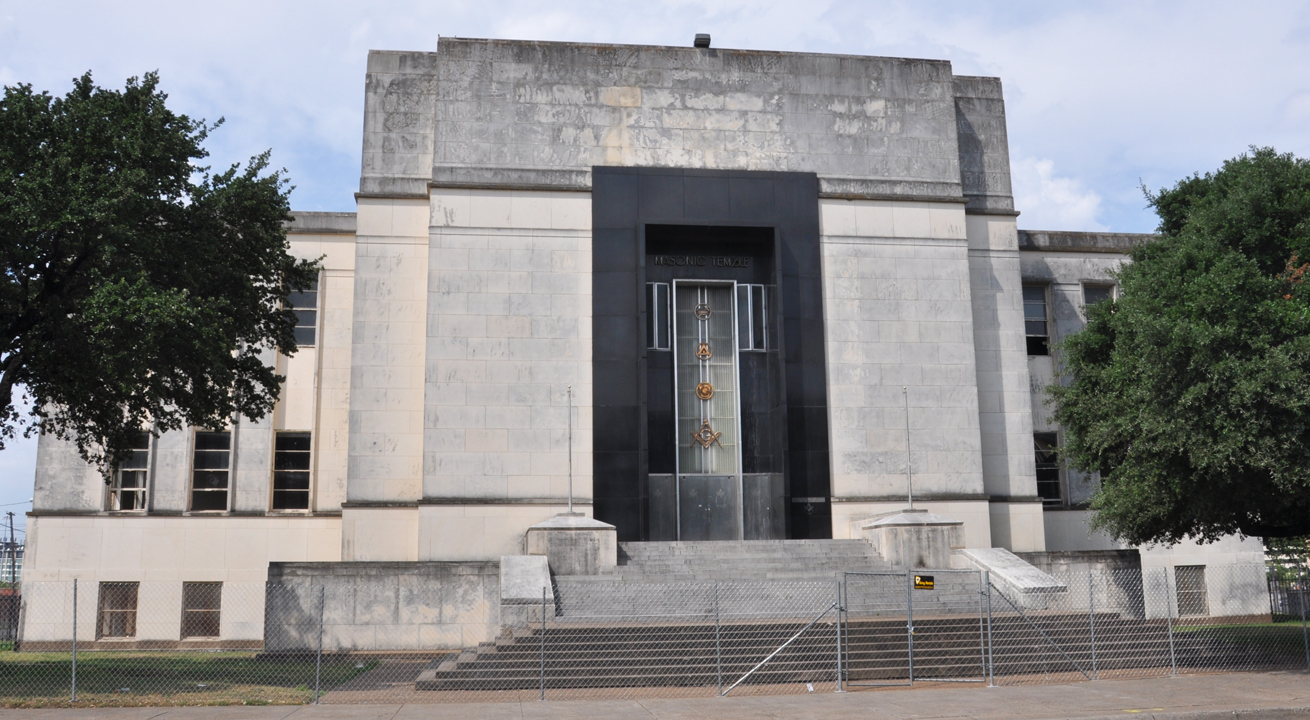 And this is what it looks like now. Sure, it's been cleaned up but the original lettering and Masonic symbols from 1941 are now missing from the entrance – boo, hiss! I kinda miss the schmutz:
This bakery building in Houston, TX:

was repainted in 2019 — it does look much nicer:
One of my favorites in Houston, TX, the long-abandoned Gribble Stamp & Stencil Building… a mini Flatiron-shaped building… and I've been worried about it for years: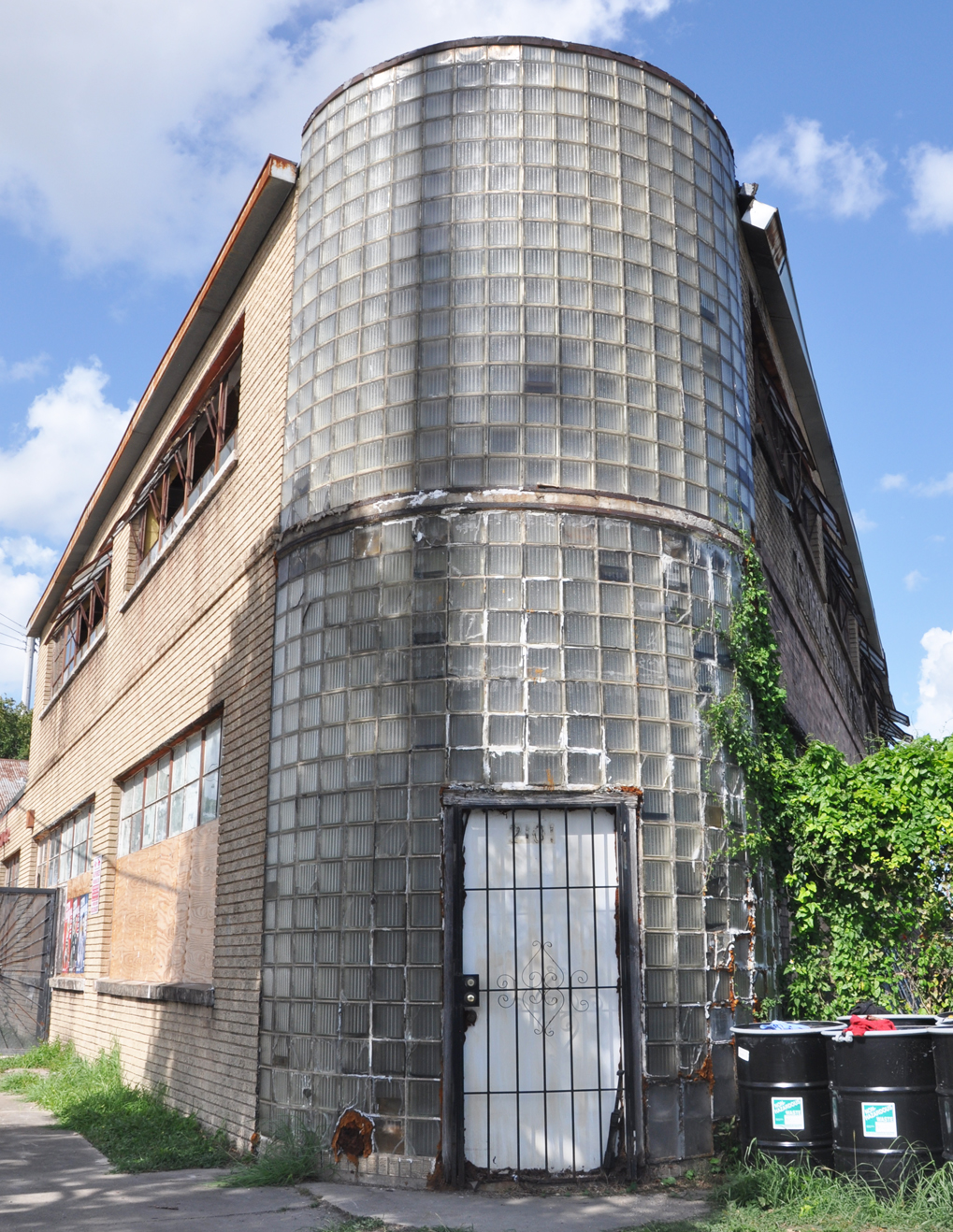 It's been gutted and is being renovated with the building next door for "Soccer Shots," a soccer training facility:
This is the illustration of what the completed building will look like. New glass block is never as nice as the old stuff but, hey, at least they are keeping the general look:
Brace yourself – this one's gonna hurt. This beautiful vitrolite-faced number in Manitowoc, WI: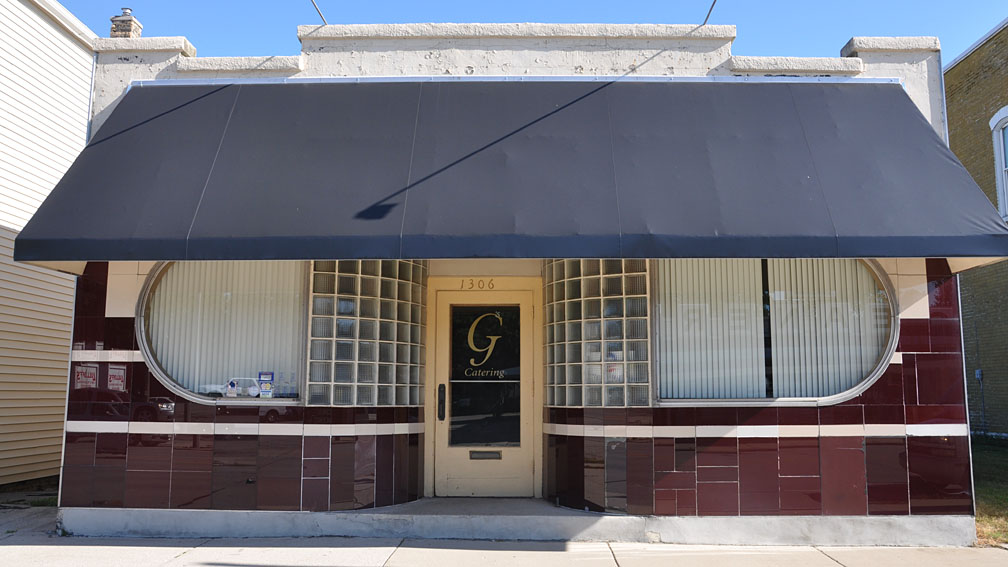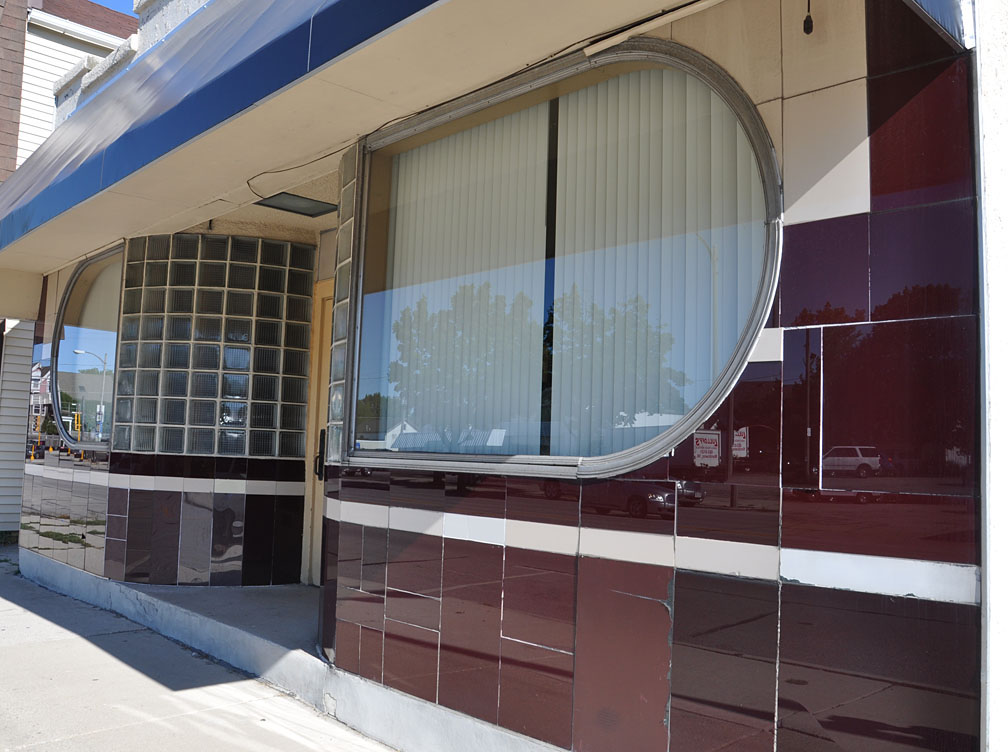 has been given this horrible paint job:
I've got five more sections to go at this point but they are the biggies: Theatres, Eateries, Gas Stations, Signs, and Midcentury Modern. I'm not even half-way done. So, this will probably take at least a two or three months. I'm gonna treat myself to some local, California trips soon just to get outta this chair!
Happy trails,
dj & the dogs