The Vogue Theatre in Chula Vista, CA which has been vacant since 2014: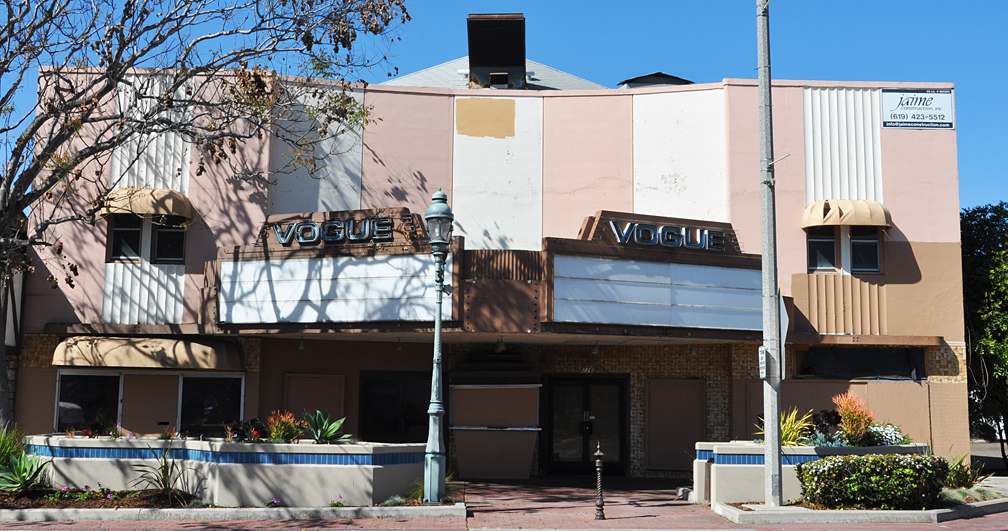 … is being converted into a live performance space — Google Street View from last year:
The plan also includes adding a blade sign back over the entrance:
However, I don't think that was ever there — the original look is here (photo from San Diego History Center):
The Mission Theatre in Fallbrook, CA:
In 2019 or 2020, the building got a new paint job (why is gray so trendy?) and the neon has been removed from the sign:
The Mesa Theatre in Grand Junction, CO:
… got a makeover in 2019 — and not for the better. The neon and letters are now gone

The Fox Theatre in Walsenburg, CO: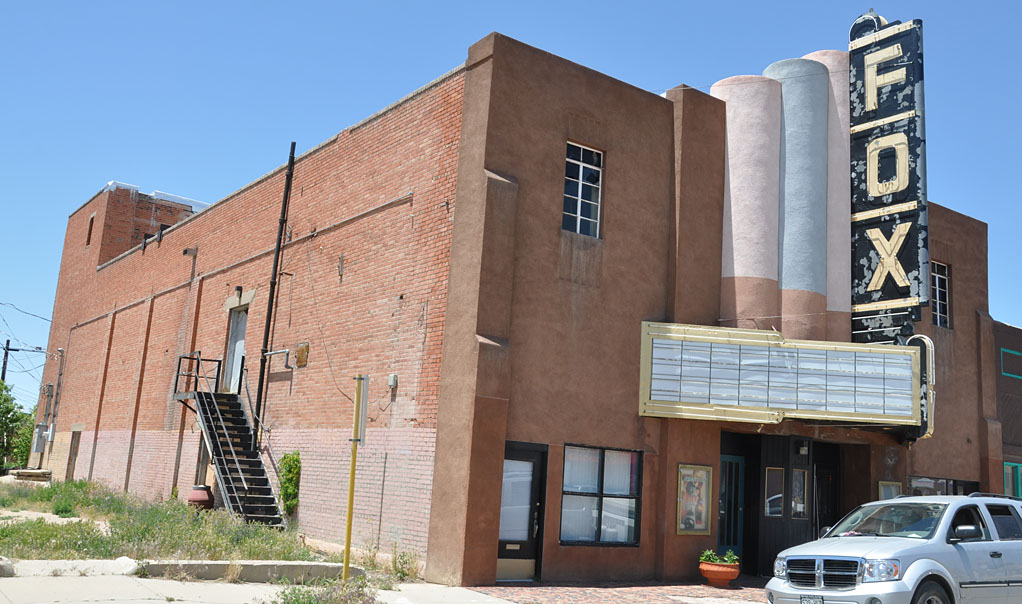 was repainted around 2019:
The Community Theatre in Fairfield, CT:
… closed in 2011. In 2019, it was sold and restoration work began. In 2020, it reopened as the Sacred Heart University Community Theatre. The marquee sign is new but is very similar to the previous 1936 version — kudos to them for staying with neon instead of LED tubing:
The original sign from the early 1920s must have been opal glass and looked like this:
The Miller Theatre in Augusta, GA closed in 1983 and it seemed doomed: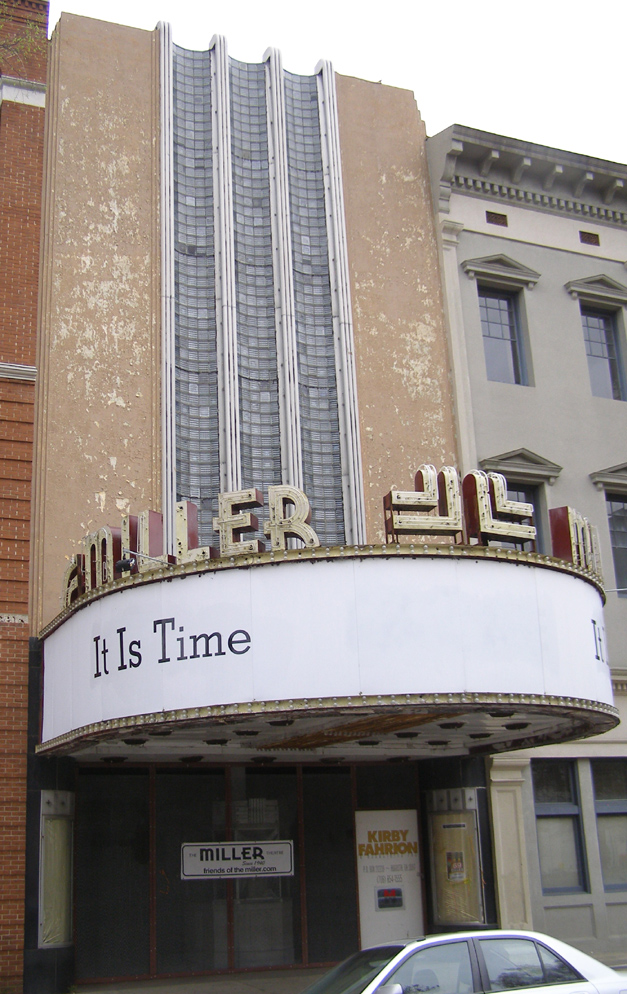 but miracles sometimes happen and the theatre was restored and reopened in 2017. Google Street View has the 2019 view up now:
The Nuart Theatre in Moscow, ID closed in 1999 and the building was purchased by a church in 2004. My photo here is from 2016: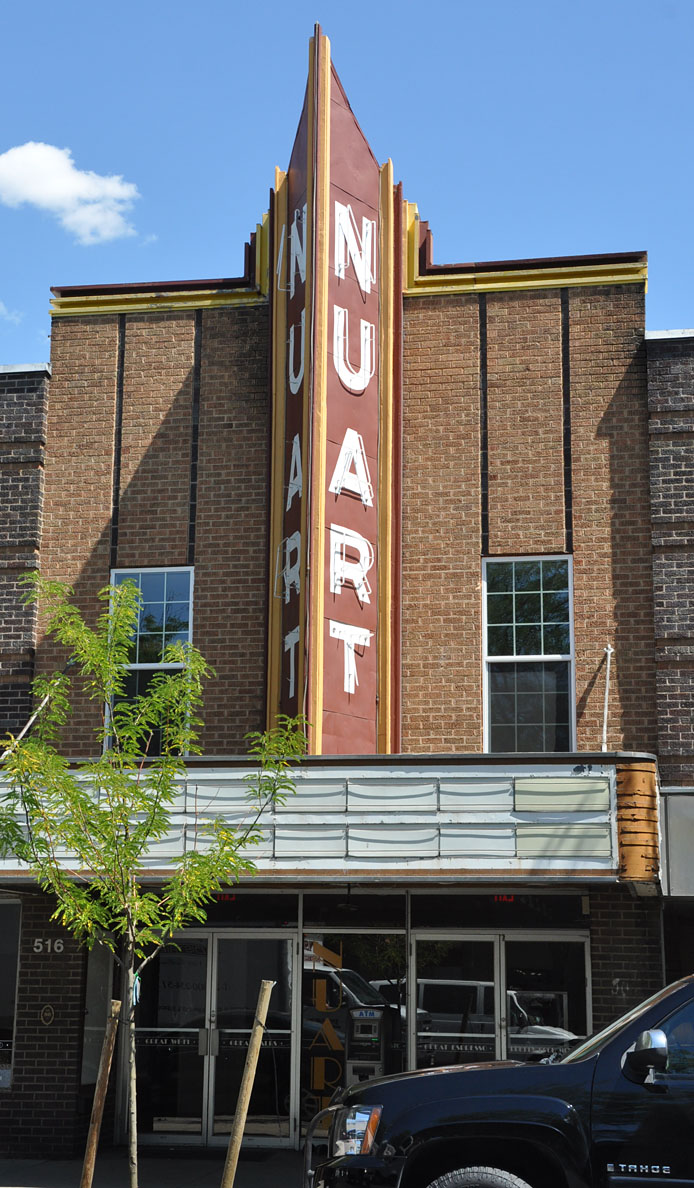 This Google Street View from 2018 was already an "uh-oh" with the sign company at work:
Sure enough, look what happened by 2019 — blocky plastic letters, and a lavender/blue paint job and a new marquee sign:
The Crown Theatre in Crown Point, IN looked like this from the late 1960s until this false front (my photo from 2007) was removed in 2019.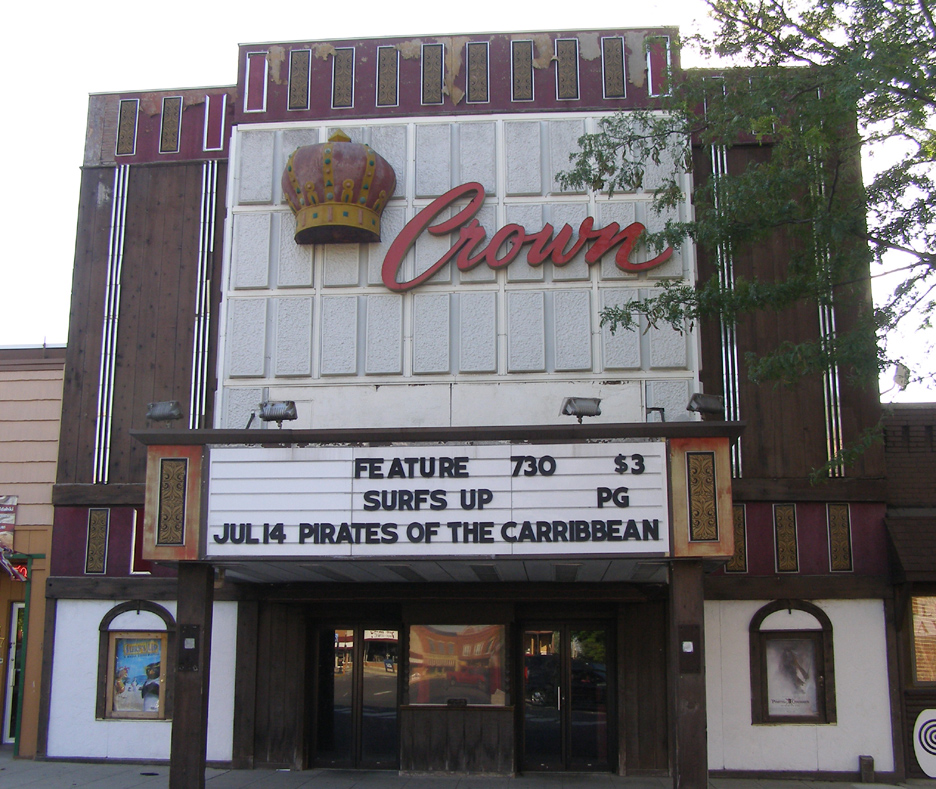 Here's what the building looks like now. Very nice… but I miss the plastic and giant crown. It's now a live performance venue:
The Clyde Theatre in Fort Wayne, IN sat vacant for many years and then housed a church (like so many other theatres). My photo here from 2009:

In 2017, work began to turn it into a theatre again. Usually, these plans fall through when it comes to movie theatres. But in this case, it really happened! A replica of the 1951 sign (sans neon) was installed in 2018:
This post is getting long — so let's end it here on a positive note. Back with more theatres soon.

Happy trails,
dj & the dogs