Day 25 was fine with lots of sun. But then my luck was about to change. Day 26 was nasty. Mostly rain and grey, so, very little shooting. Therefore, I'm lumping these two days together.
Let's start with a few items from Islamorada. Before/after — the Blue Fin sign neon is gone, all plastic & LED now. In the establishment's defense, countless hurricanes have hit this sign between my 2009 and 2020 photos:

I'm sure the Islander sign has required a bunch of maintenance after the same hurricanes. It's looking great:
The painted plywood mermaid at the Lorelei restaurant has been painted a few times between these 2009 and 2020 photos. Her hair has grown past her boobs for the first time: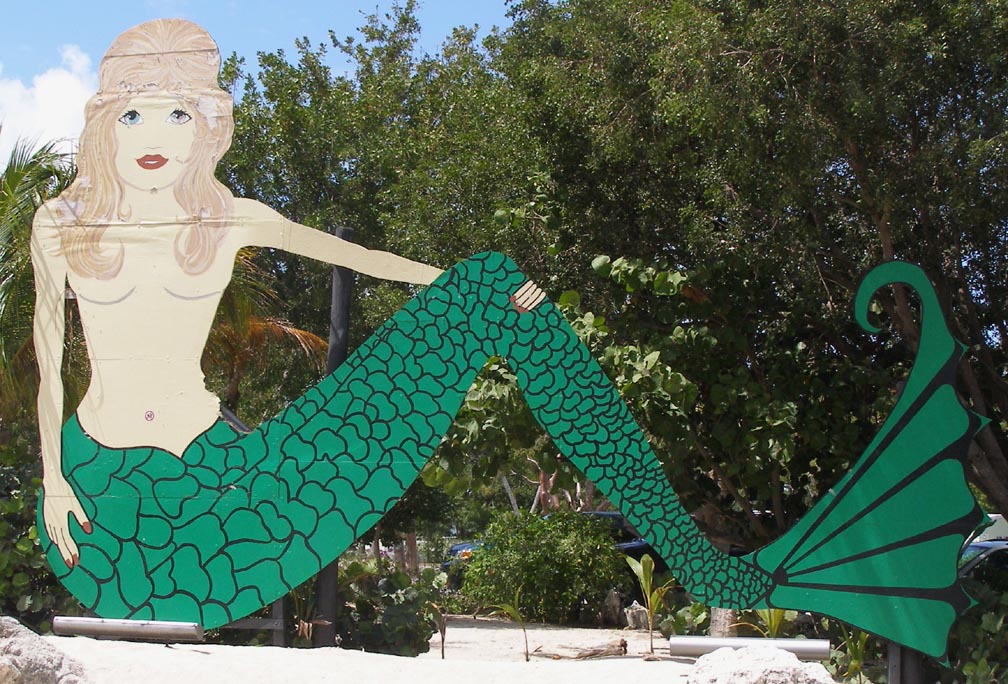 There are not a lot of signs in The Keys but I had plenty of fish, sharks, dolphins, and shells to shoot. The Theatre of the Sea shell fountain is looking great:
Moving on to Marathon. This sign is now LED rope instead of neon tubing (2009 vs. 2020):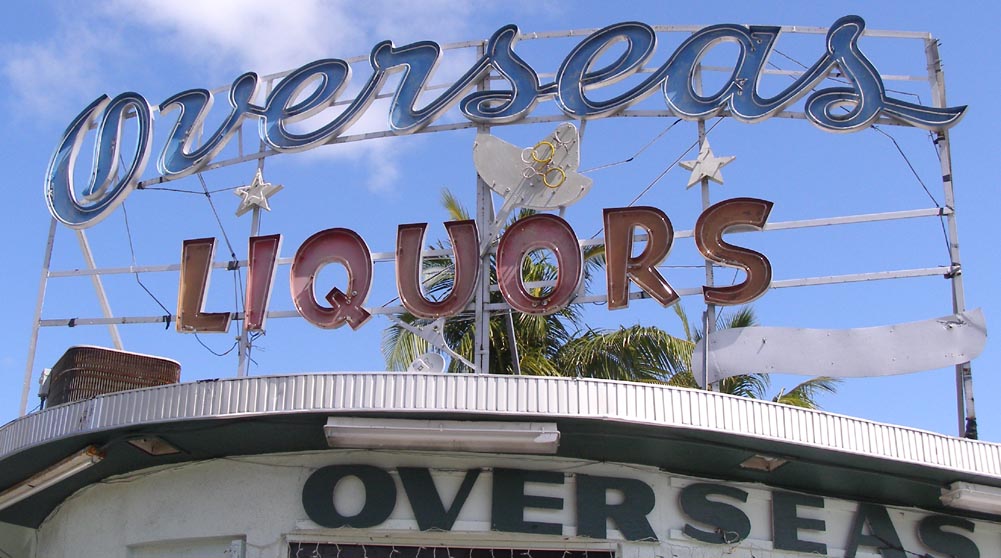 Some signs from Key West:
The Blue Marlin hasn't changed all that much since this 1960s postcard:
Well, the fish is more modern art now — I think that had been missing for years though:

The marlin on top of the sign is a replacement and the wave background on the Blue Marlin panel is gone… but hey:
This sign was much nicer until recently — it was brown and gold and advertised for the Southern Cross Hotel – https://www.flickr.com/photos/732mpd/15818108861/:
Last one for this post — the Shorty's Market sign is still looking great. I believe this sign is from 1968:
Back soon with stuff from Miami.
Happy trails,
dj & the dogs