A mix of good and bad news for this post.
This A&W Papa Burger statue in Sebastopol, CA appears to be missing now: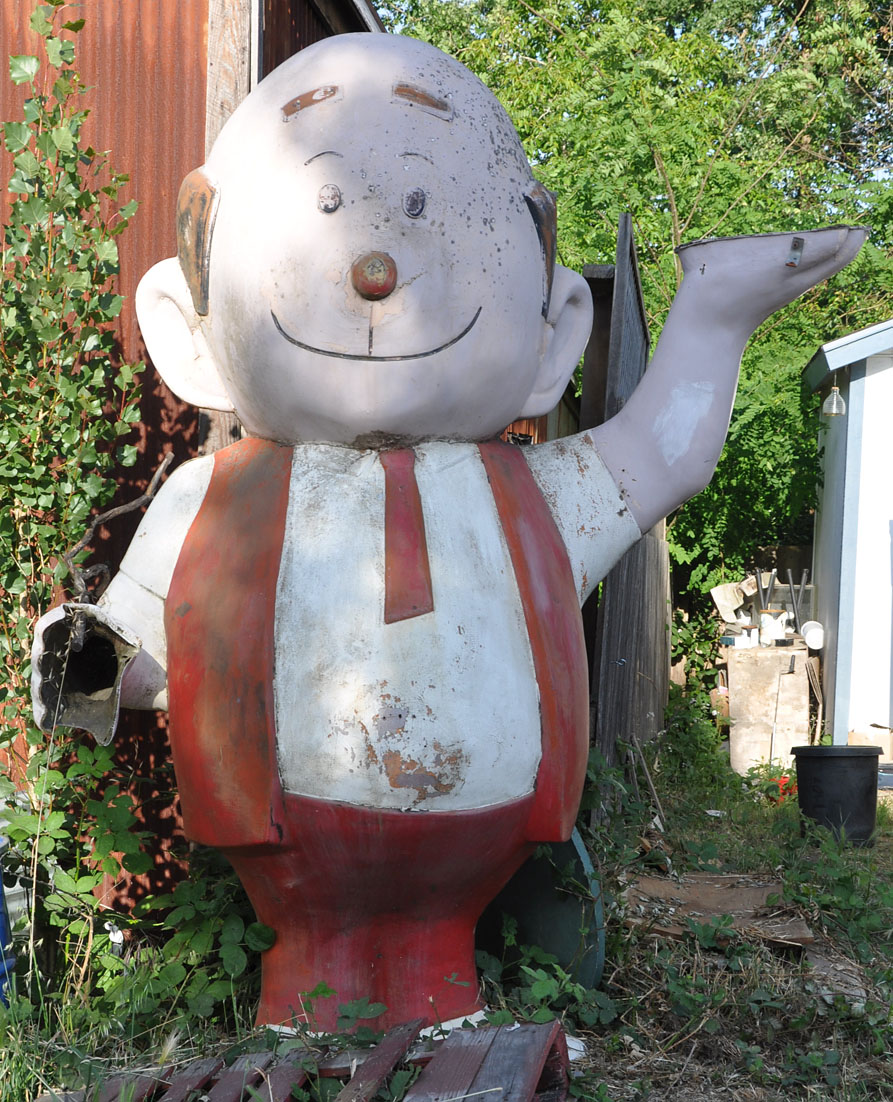 This Guard statue at Kernville Mini Storage in Kernville, CA appears to be gone now:
This statue in Sacramento, CA is gone now. I'm assuming that it was demolished along with the building behind it: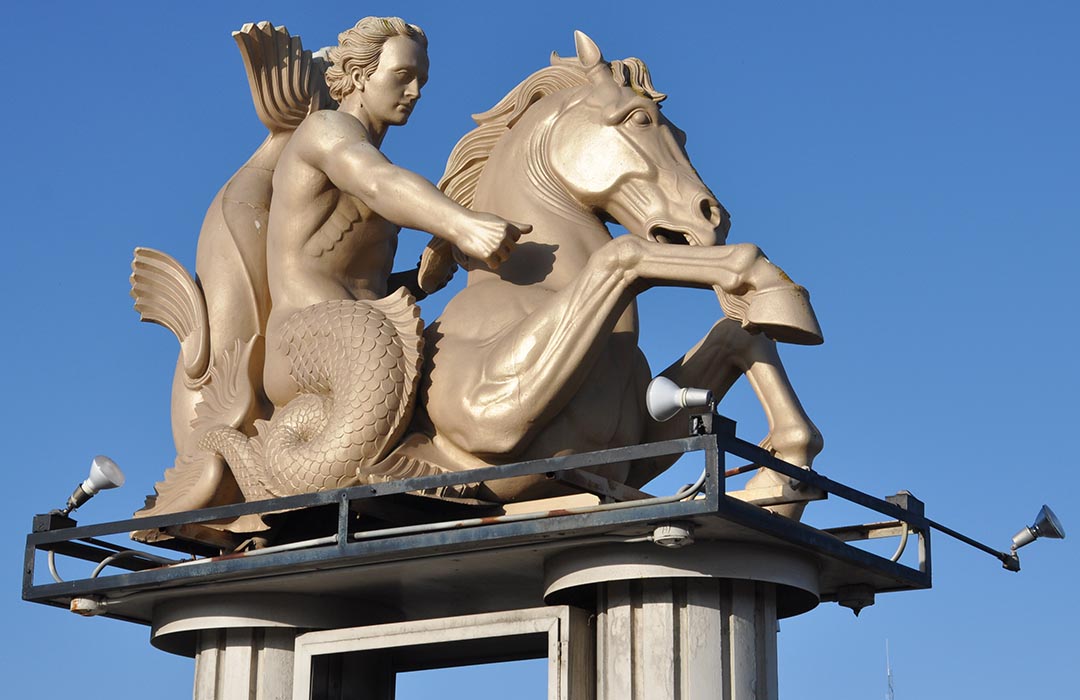 The Apple Boy in Mountain Park, NM…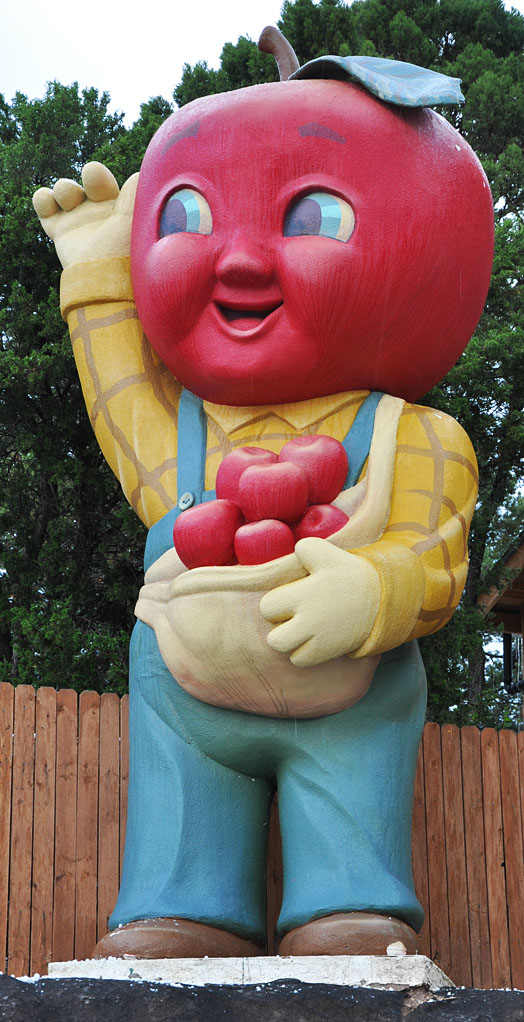 was apparently repainted last year:
This statue at Halloran's Home Pizza in St. Clairsville, OH was installed in 1968. It was removed in 2020 when the business closed:
Later that year, it was repainted and installed in Halloran Park west of town:
This Tin Man statue was at Taylor Metal Works & Pipe Co. in Port Arthur, TX. By last year, the business had closed and the statue was gone: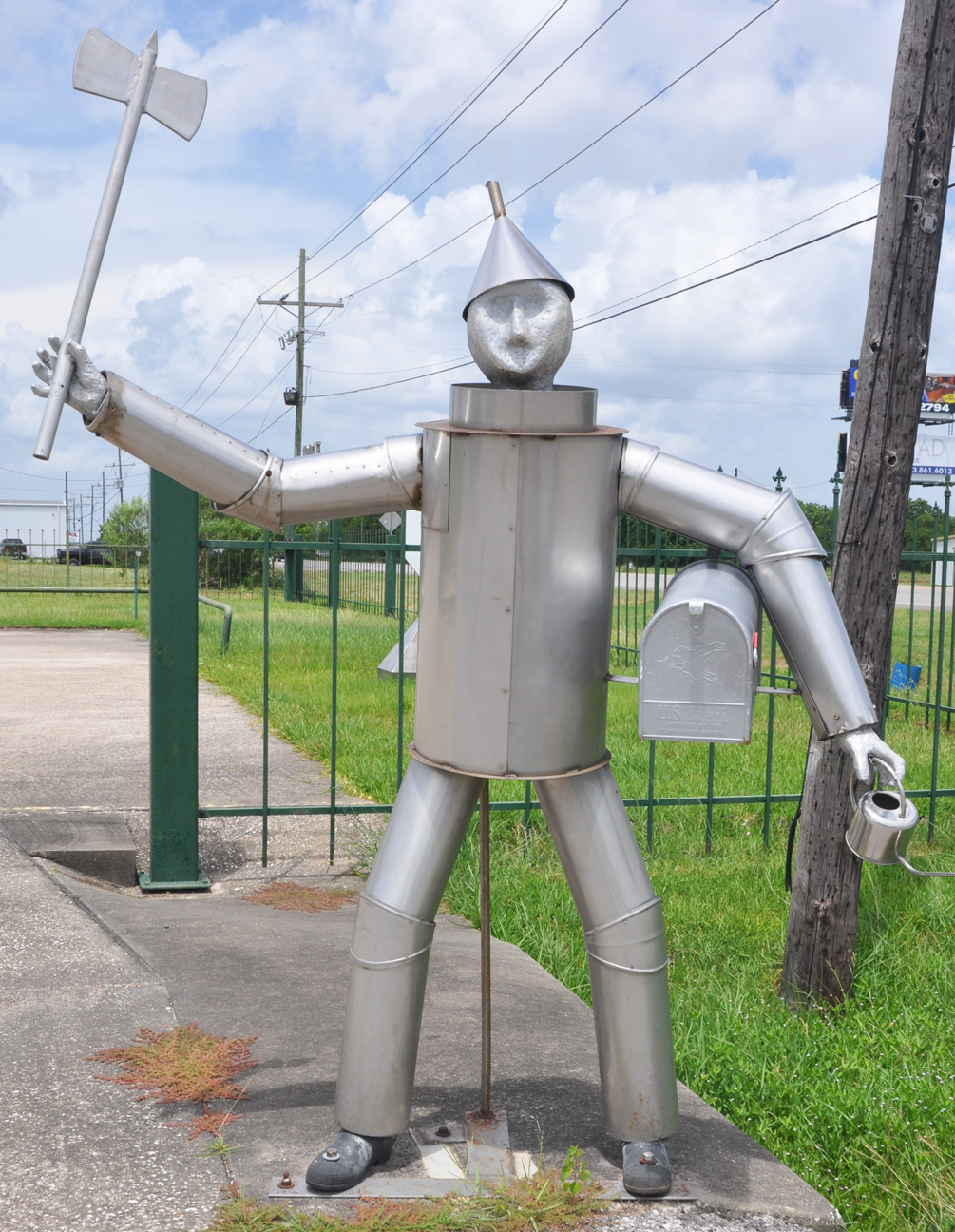 Midtown Printing in Nashville, TN moved to a new building in 2019. This statue made the move and is now displayed on the ground instead of a pole: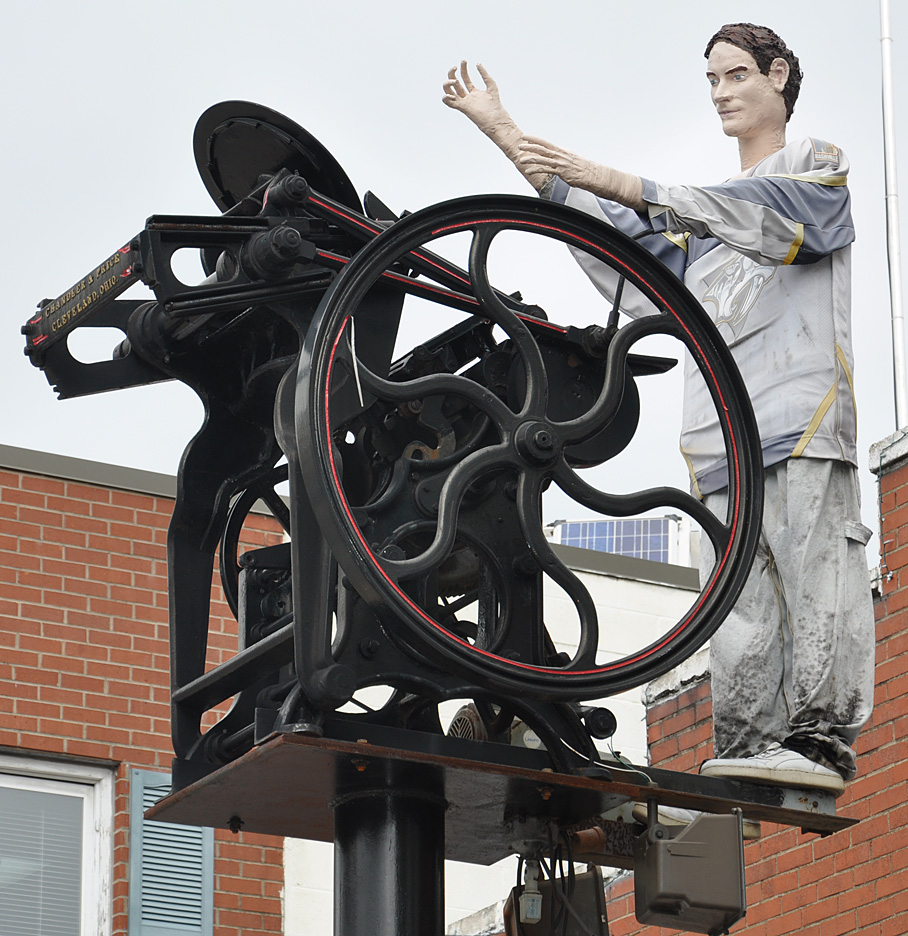 The Nathan Bedford Forrest statue in Nashville, TN was removed and destroyed last year:
This Astronaut statue in Houston, TX was installed on the roof of a McDonald's. A new McDonald's opened across the street last year and this statue is evidently inside: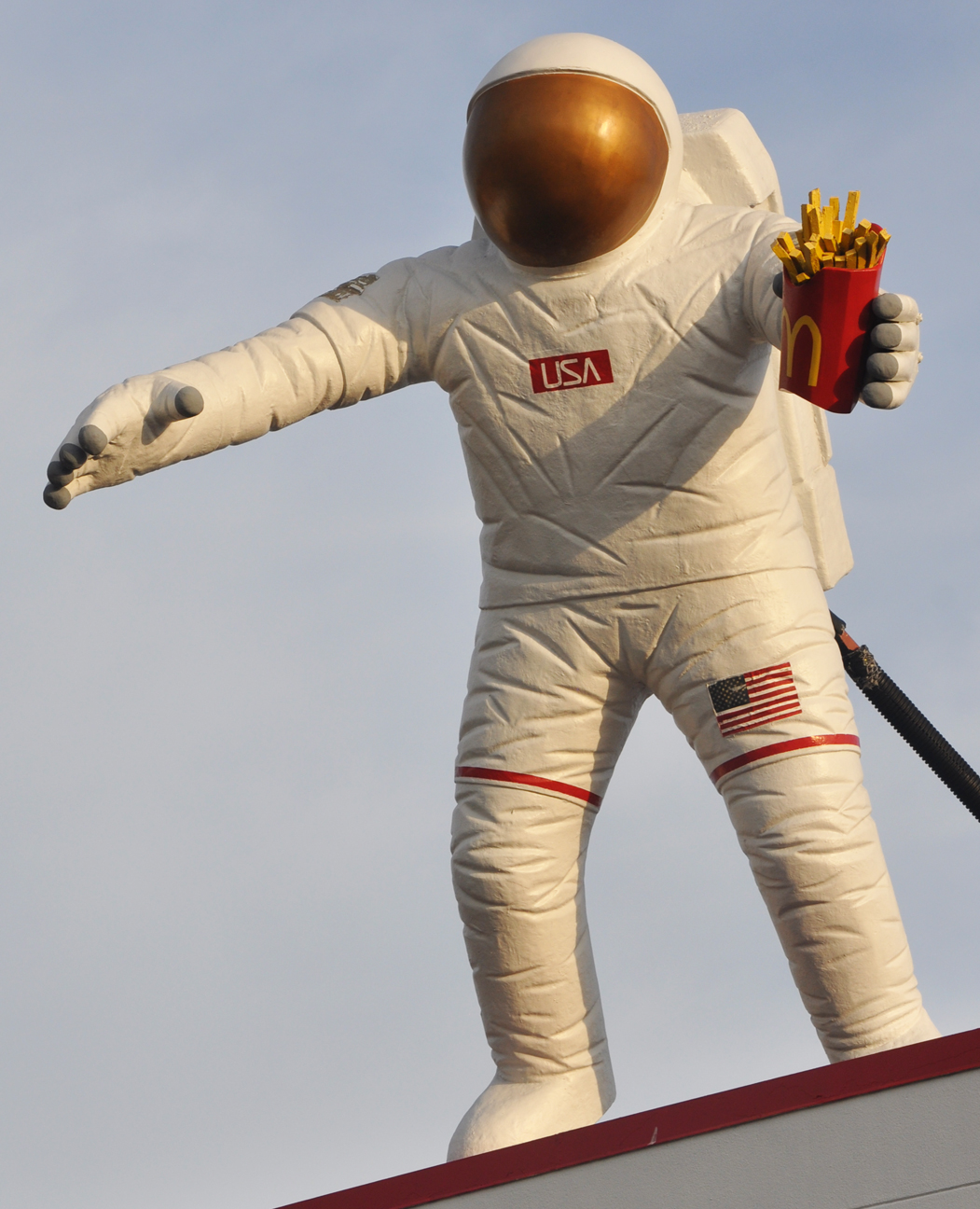 That's a wrap for this section. The next post will be featuring news from the Art Deco Buildings section.
Happy trails,
dj & the dogs