The Putt-Putt in Lake Charles, LA got hit by two hurricanes in 2020 but they are back in action. Here's StreetView soon after the hurricane. It looks like the roof of the building on the left was badly damaged:
It's a delightfully vintage place with the classic Putt-Putt overhead lights, fun statues, and old-school obstacles/holes. It's only about 5 miles off I-10 if you are traveling between Houston and New Orleans:
Clifton Park Golf in Clifton Park, NY was sold to a developer in 2017. The driving range, cute statues and mini golf courses, etc. are all gone now: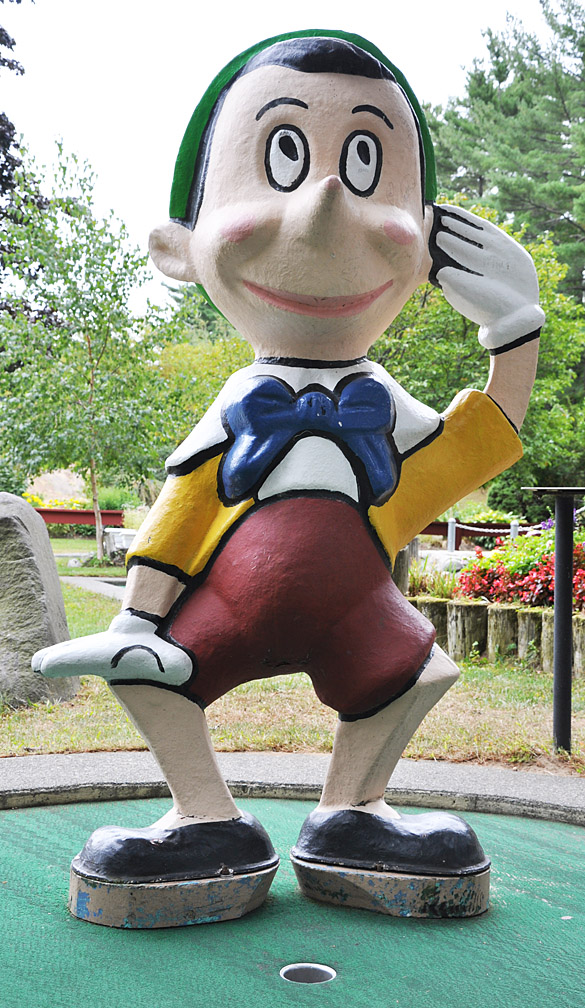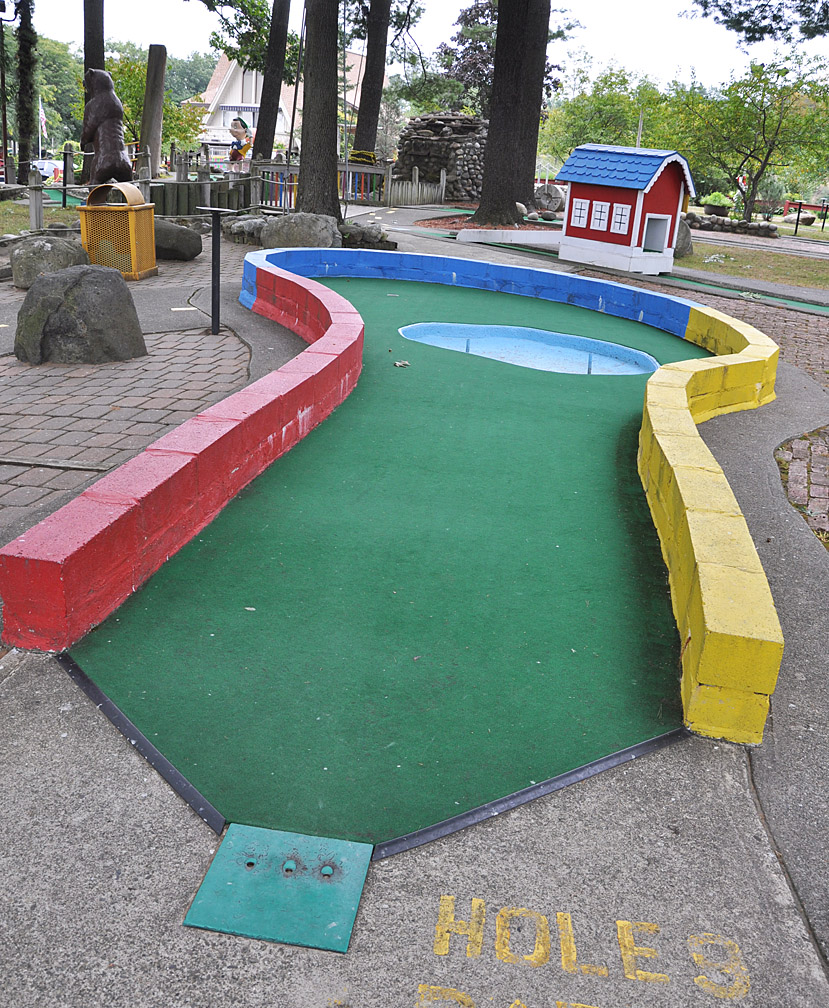 Moving on to Diners. This sweet little Valentine diner in Colorado Springs, CO is gone now. I scoured the internet and could not find if it was moved or demolished: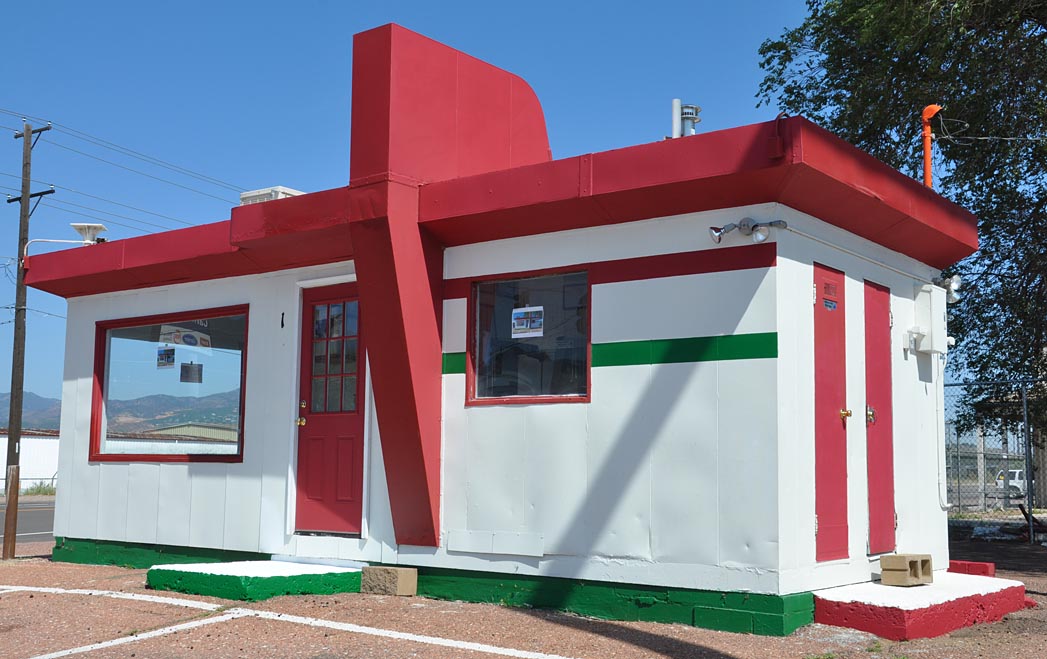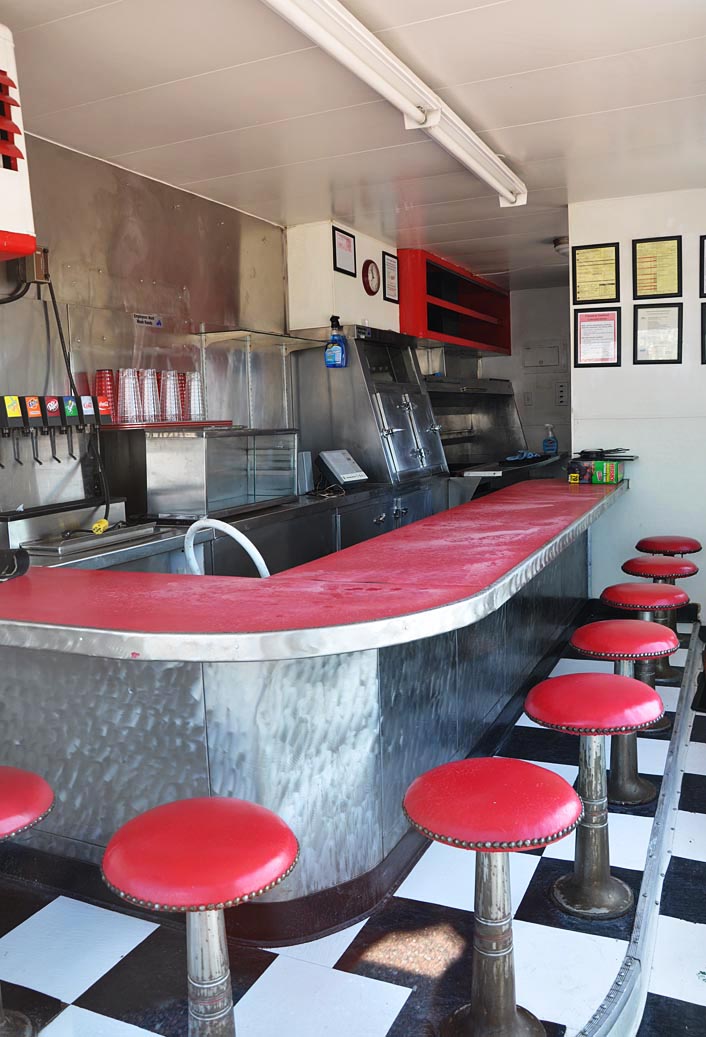 This Valentine diner in Pueblo, CO got a vibrant paint job recently. From this:
to this:
This one comes as no surprise. The Whitehouse Diner in Whitehouse Station, NJ had been abandoned since the early 2000s and probably even longer. It was demolished last year: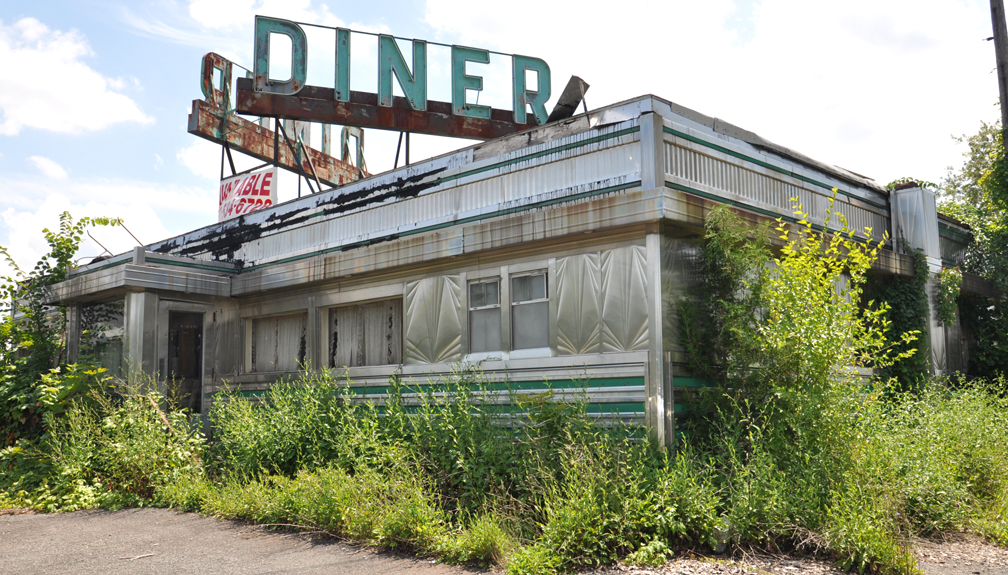 This diner was saved and trucked from Schodack, NY to Duanesburg, NY in 2010. It was going to be restored and displayed at the Canal Street Station Village Museum. But it was still sitting on blocks in 2019. But now, in the 2021 Street View — it's gone. I've dug around online and sent a few emails but no info. Apparently, the guy who was working on the museum, Joe Merli, passed away in 2016 and I think that was that.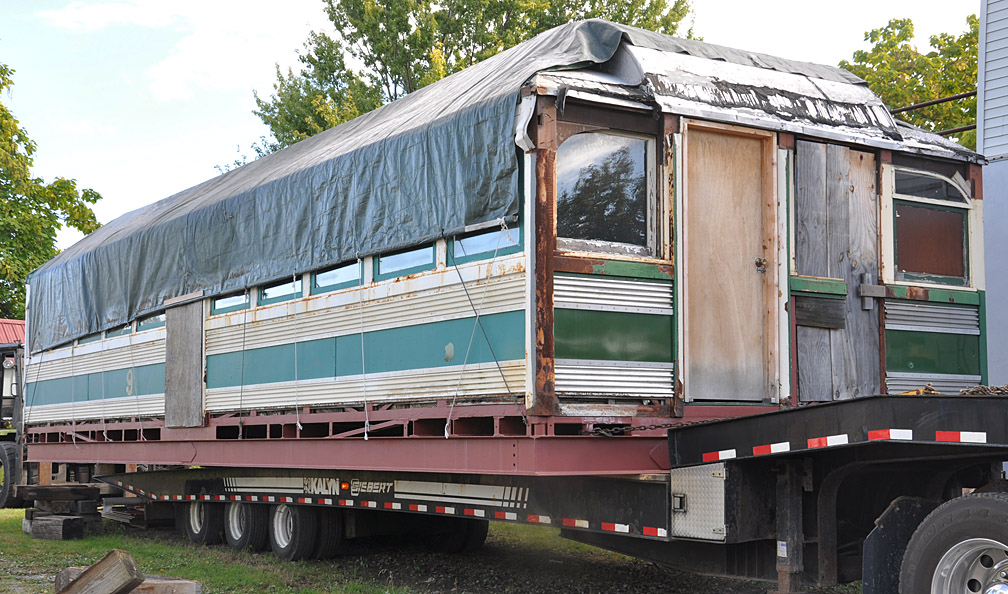 This Valentine diner in White Sulphur Springs, WV has gone by many names since it was installed here in 1952: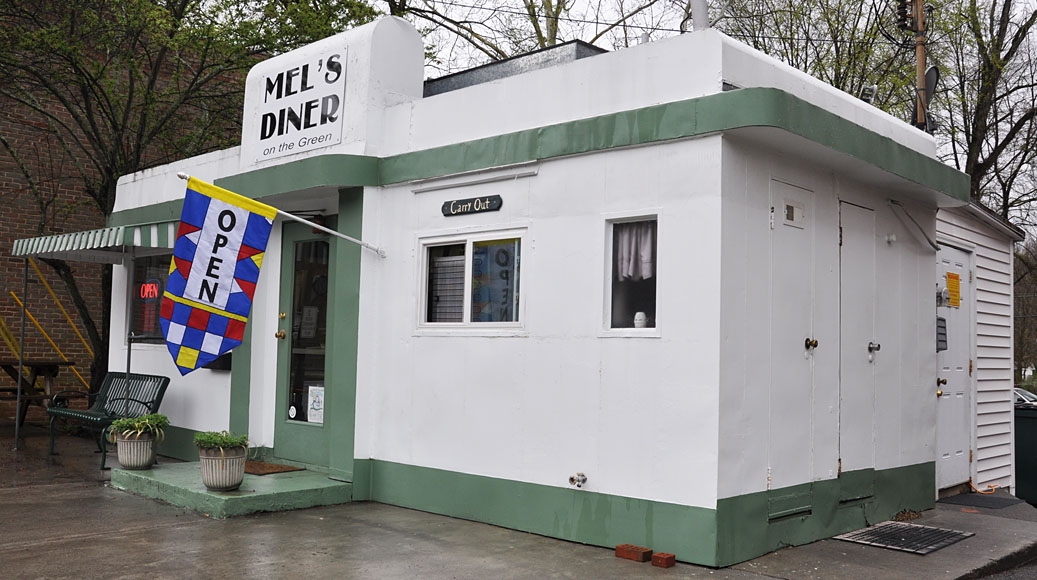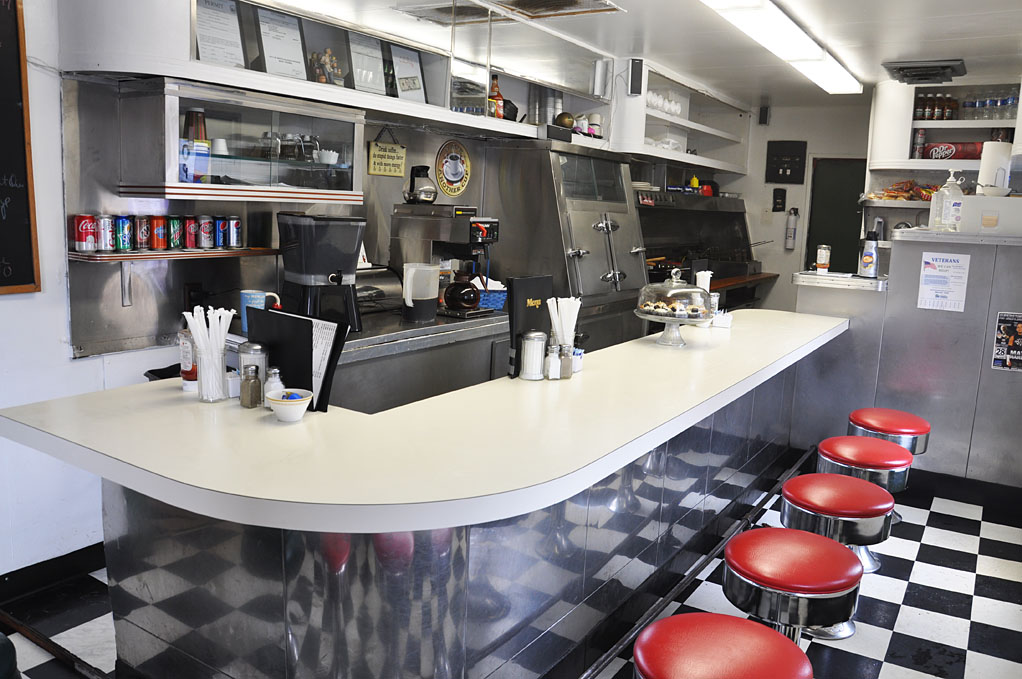 It closed around 2016 and was vacant for many years. I feared the worst. But no! In 2019, it reopened as Road Hog's Barbeque. They've added a big dining area behind the diner. I think the interior's eight stools and original metal cabinets are gone :
That's it for these two sections. The next post we'll be covering giant animal statues.
Happy trails,
dj & the dogs