I've got these two days up at my website now. So, it's time for another double-post!

This gas station building in Watkinsville is pretty convincing. However, I believe it was built from scratch. There was nothing on the property but trees in 2008. The randomly but regularly-placed exposed brick and weird roof that hangs over the entire building are clues:
This former gas station in Athens is "real". It would have been a Standard Oil station originally (the canopy support is the giveaway). It's now a pizza place:

This giant milk carton is also in Athens. Usually, these were installed at dairy plants. This one was actually installed at a milk carton manufacturer. The company is gone now but they named the road after the plant (Dairy Pak Rd.) and I'm so glad they have kept the carton. Lots more of these at my website here:
https://www.roadarch.com/vessels/other.html#Ontario
How about a couple of very rusty crusty signs? The Red Land motel sign is in Washington:
The Angus Motel is also in Washington:
Sun would have helped with this one in Athens.
Five chock-full pages of Rexall signs at my website here:
https://www.roadarch.com/signs/rex.html
Blue Ridge is considered the trout fishing capital of Georgia. When a tree died in the downtown park, the City hired a chainsaw guy to carve, what else, a jumping rainbow trout:
Fiberglass statues abound at Atlantis Plumbing in Dallas. The owner got bitten with the bug and acquired a lot statues from Magic Forest in Lake George, NY when the new owner changed themes. This is an opportunity to really see the size and style differences between what I call the "smooth" chicken and the "classic" rooster. International Fiberglass made the classic statues in the 1960s and there are still dozens of them all over the country. They are now replicated in aluminum (easy to spot since they have a lot more feathery detail). I don't know what company made the smooth variety but there are only a handful of them out there on public display. I've got five pages of chickens alone in my Animal Statue section:
https://www.roadarch.com/critters/birdsclassic.html
Big D's BBQ is located in Dawsonville. This guy was on the roof for years. I guess they decided to retire him. I found him behind the building. I was relieved to see him but I am worried about him:

The giant grill-revolver is still out front and from the look of the tires, it won't be moved around anytime soon:
While on the subject of guns.. how about this sign topper at Appalachian Gun, Pawn, Range & Training in Jasper:
Just down the highway is this place with both fiberglass boots (Tony Lama and Justin). Lots of giant boots at my website here:
https://www.roadarch.com/mim/boots.html
This building in Chamblee was actually the very first Dari-Delite building that I ever saw. It's been a flower shop since at least 2008. I didn't know what it was back in 2009 and I googled like mad when I got home to figure it out. Since then, I've shot them all over the country:
https://www.roadarch.com/eateries/ddelite.html#Chamblee
This is what the original buildings looked like. Note the weathervane at the top. The Chamblee location still has the pole and the thing on top of it:
None of the locations are still operating but this location in Napa, CA still has the original Dee and Dee-Dee signs in the gables: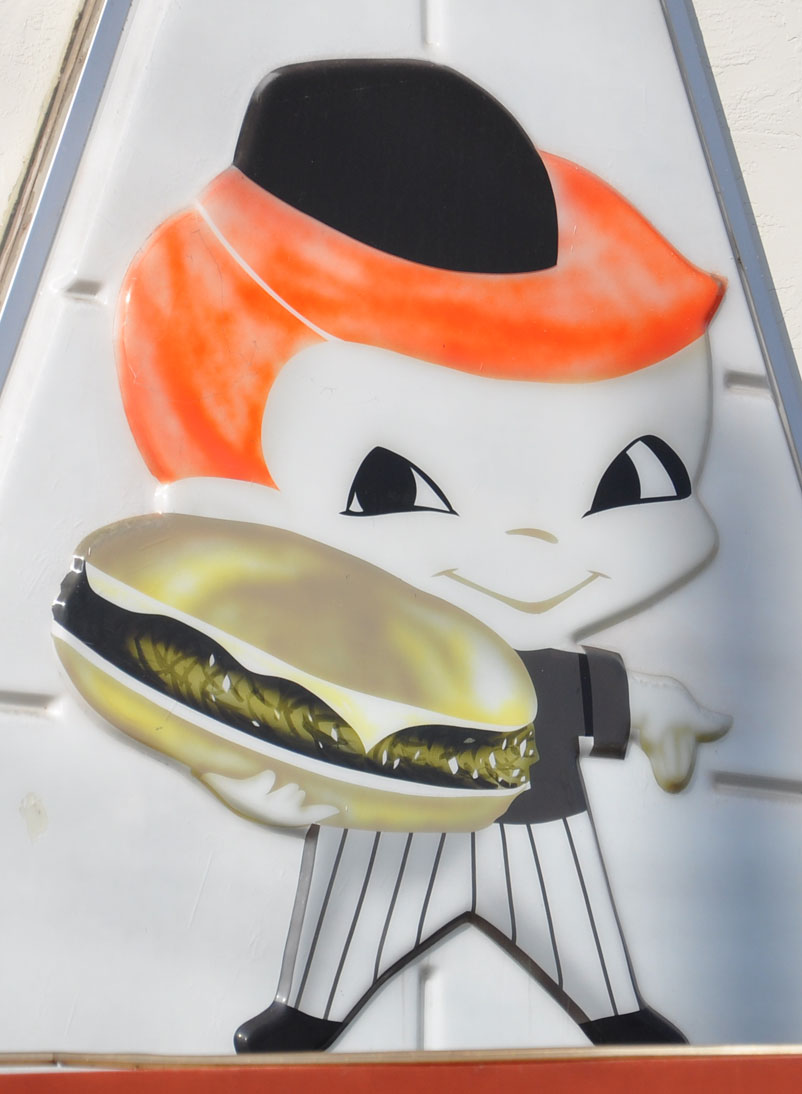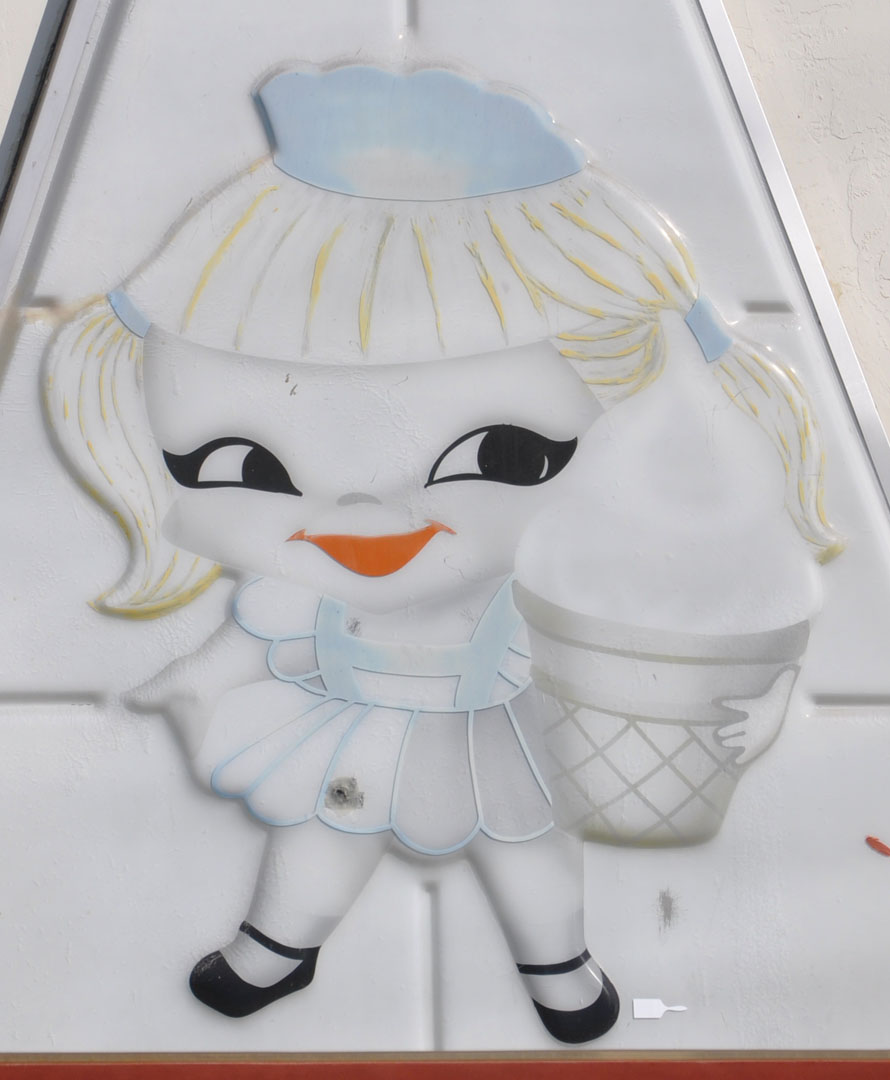 The Chamblee location still has the original pole sign although the panels have been changed:
Moving on to this cute little dome church in Marietta:
This globe sculpture entitled "Spaceship Earth" at Kennesaw State University (in Kennesaw) has really fallen on hard times. It was installed in 2006 and it has fallen apart at least a couple of times. The earth was a very pretty blue originally. Lots more globes at my website here:
https://www.roadarch.com/mim/globes.html
Last photo for this post… this sign in Marietta originally advertised for a Jiffy Drive-in. Here's what it would have looked like originally (credit to Columbus Ohio Neon: http://columbusneon.blogspot.com/2016/07/lets-take-trip-back-in-time.html )

Note that the sign was just being installed and they hadn't put the neon tubing on it yet.
If you haven't visited my Flickr page in a while, keep in mind that I'm posting different photos there simultaneously with these blog posts. In general, these blog posts are meant for the less photogenic stuff that often never appears at my website. The Flickr uploads are a little more like highlights from each day:
https://www.flickr.com/photos/agilitynut/
Two more days of Georgia to go but they were big shooting days (including Atlanta). More posts soon!

Happy trails,
dj & the dogs