I've been working hard over the past couple of weeks polishing off this project. I'm putting all the recent losses and transformations in this single post.
Progressing through the alphabet and picking up with Florida, here are a couple of buildings from Orlando that are gone now. This furniture store was remodeled into oblivion earlier this year. This nifty entrance feature was removed as well as the other projecting features along the roofline and in front of the building. All that's left is the box:

I don't know what this building was originally. In recent years, it housed a thrift store. It was demolished around 2019: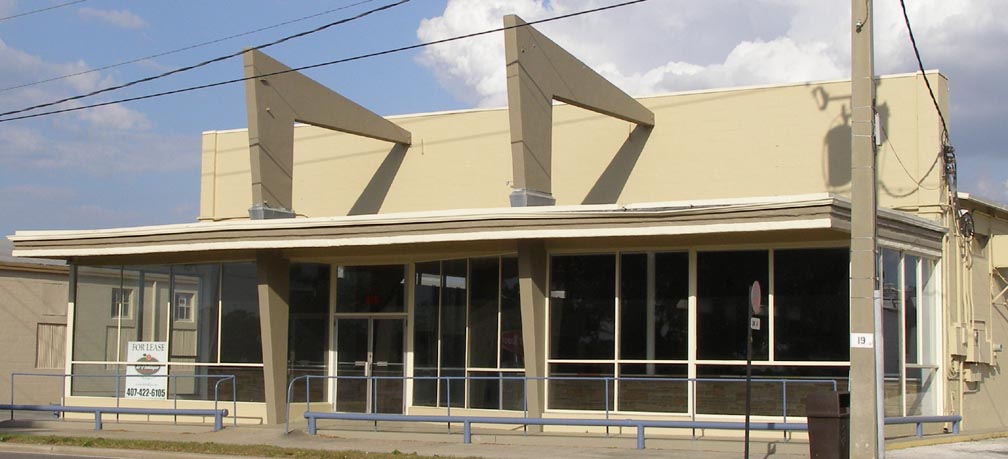 Moving through the alphabet and no good or bad news to report until I reached Louisiana. This sweet office building in Shreveport was built in 1971:

Earlier this year, the gold features were mostly removed (only one piece on the right that might be gone now). Just another boring black box now:
Moving on to Michigan. This former Michigan National Bank motor bank in Flint, MI is gone now. It was there in 2017 but Google Maps shows a vacant lot by 2019. One of my photos from 2011 when it was housing a Chase Bank: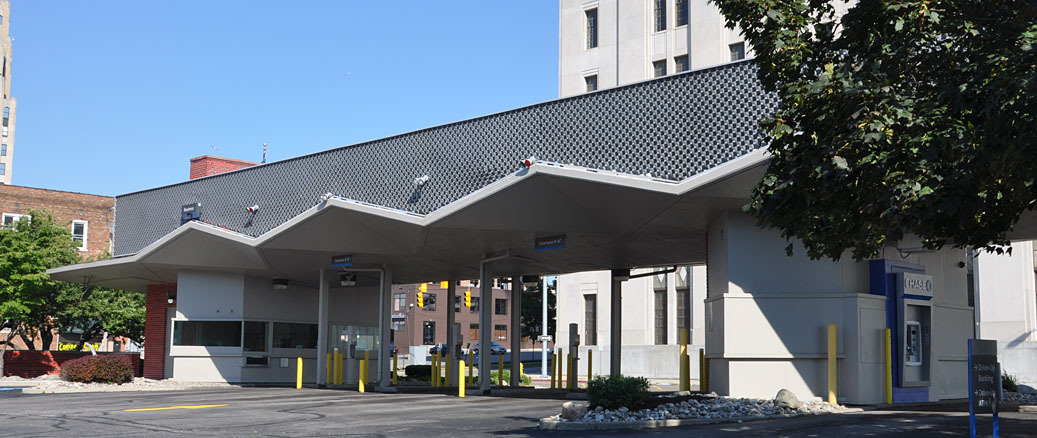 The former Mount Clemens Federal Savings & Loan building in Mount Clemens, MI has housed several nightclubs since 2008 with gaps of several years between tenants. My photo below is from 2011: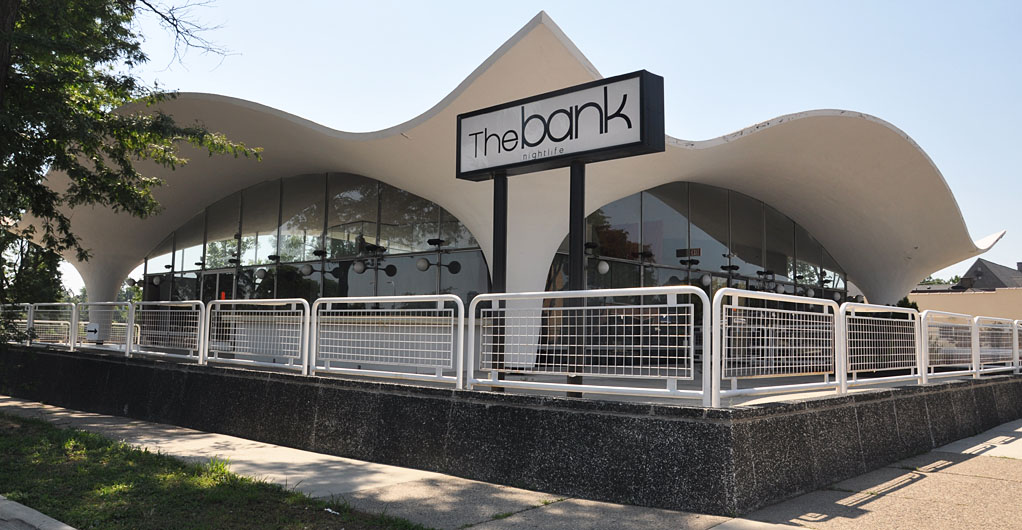 Since 2019, the building has housed Stateum Nightlife, another club. The gold paint is unfortunate:
The Christus Victor Lutheran Church from 1963 in Dearborn Heights, MI was sold and demolished last year. What a tragedy: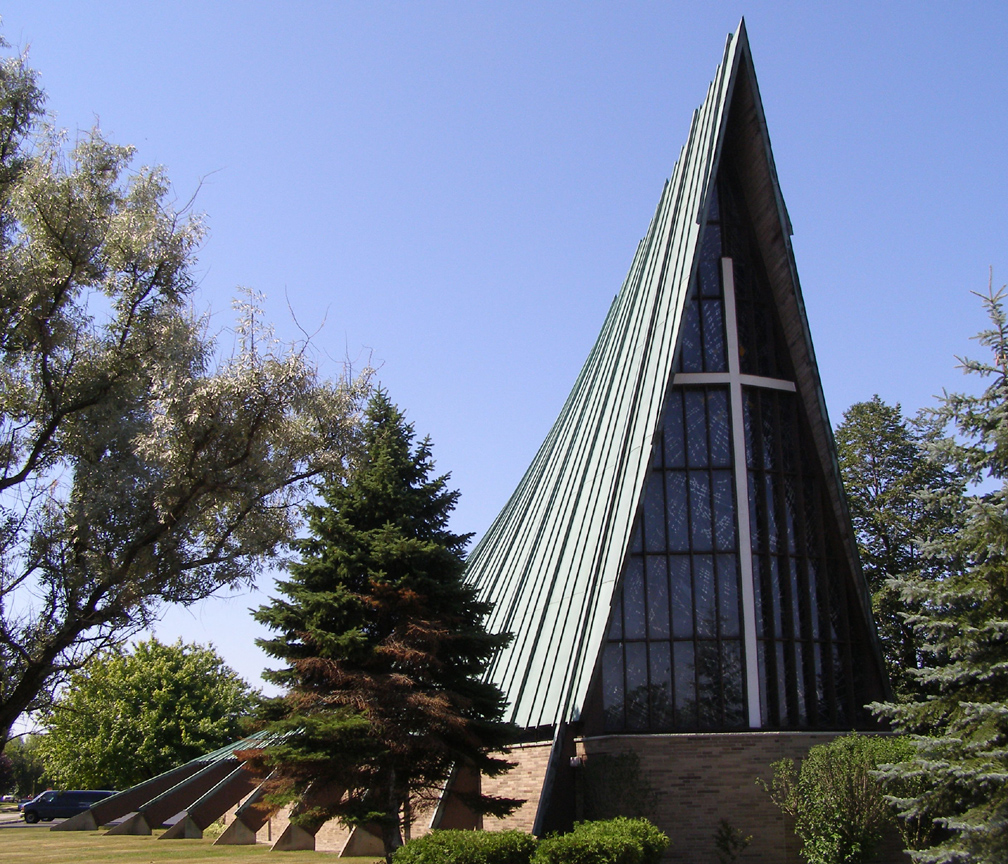 The B'nai Moshe Synagogue building from 1959 in Oak Park, MI was demolished in 2019: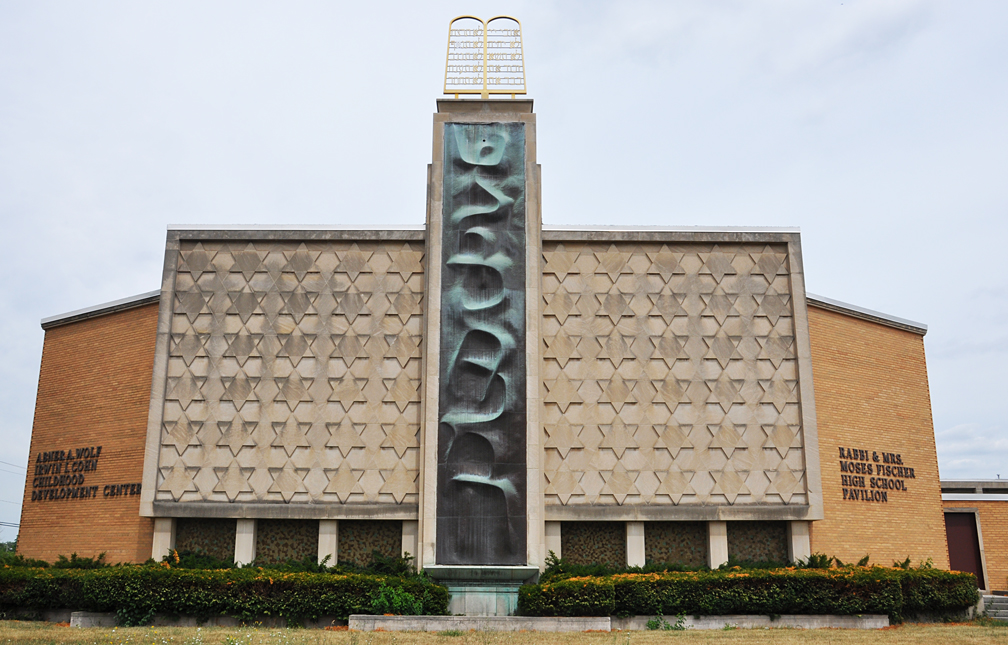 The Fairlanes Bowl in Madison Heights, MI was demolished last year:

Moving on to Oklahoma: this building in Oklahoma City from 1957 has really nice screens:
but they were covered up around 2020. The first floor windows were also replaced:
I never got to shoot this one. The new 2019 Google Street View map shows an empty lot where this 1962 addition to the St. Anthony Hospital in Pendleton, OR was:
This building in Jackson, TN was originally a funeral parlor. I believe the buff brick and screens were part of the original look: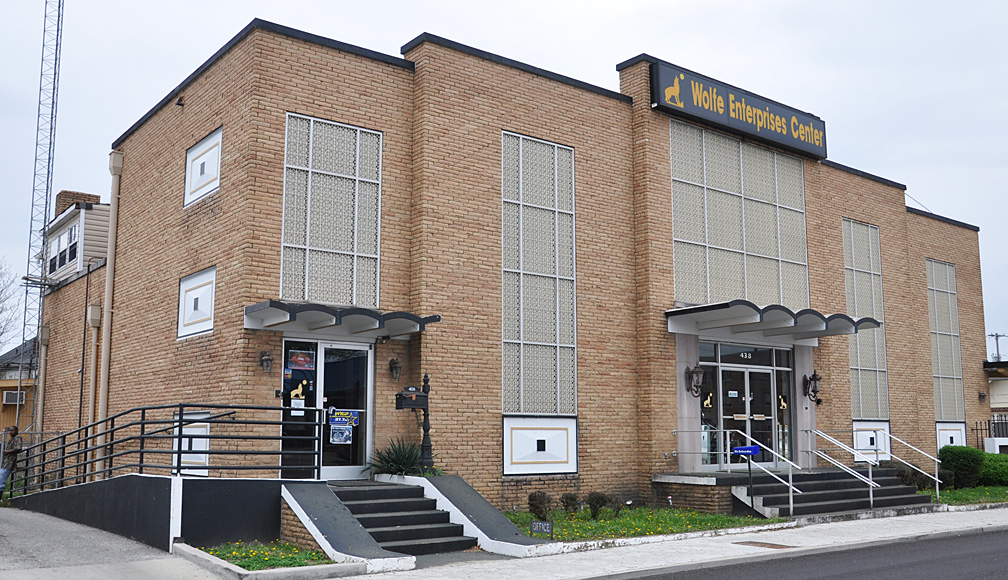 A heavy-handed paint job occurred recently when this building began housing Jackson's Empowerment & Enrichment Complex. However, I'm glad the canopies, screens, and the rest are still there. Wait, the screen over the entrance is gone. Why, oh why, is dark grey so popular now?:
This Sears building in Dallas, TX was demolished in 2019: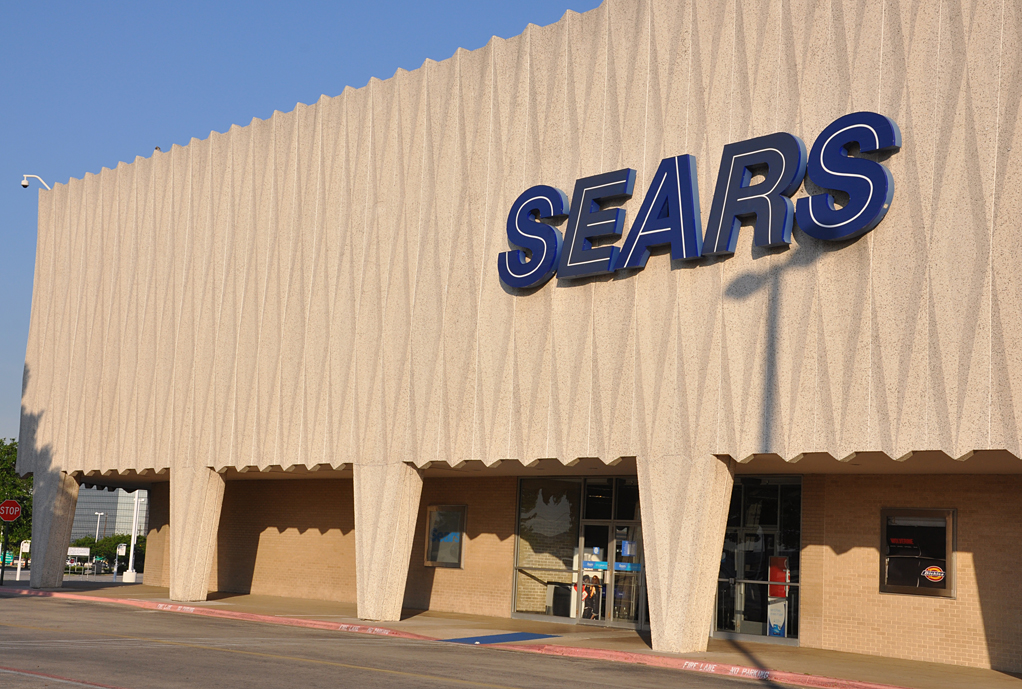 Wolf's Department Store in Houston, TX closed in 2019. Here is one of my photos from 2018: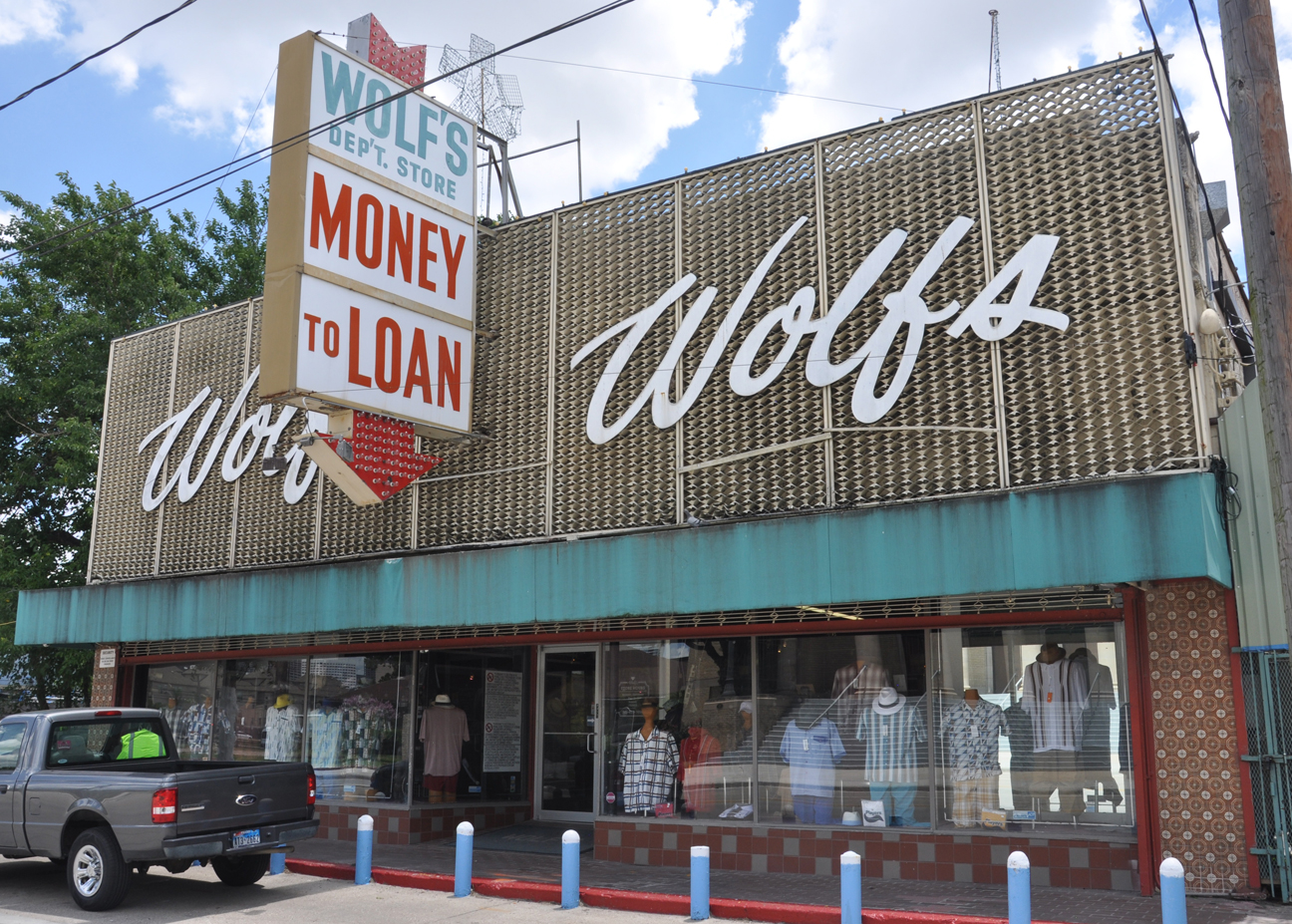 The sign is still there but the letters on the screen have been removed. The screen is now black:
The canopy on this little commercial building in La Porte, TX was removed by earlier this year:
The long-vacant More Hall Annex at the University of Washington in Seattle, WA was demolished in 2016, despite being list on the National Register of Historic Places:
And lastly, the Mountain Lanes in Wausau, WI was built in 1962. It closed in 2017. The building was demolished in 2019 for apartments: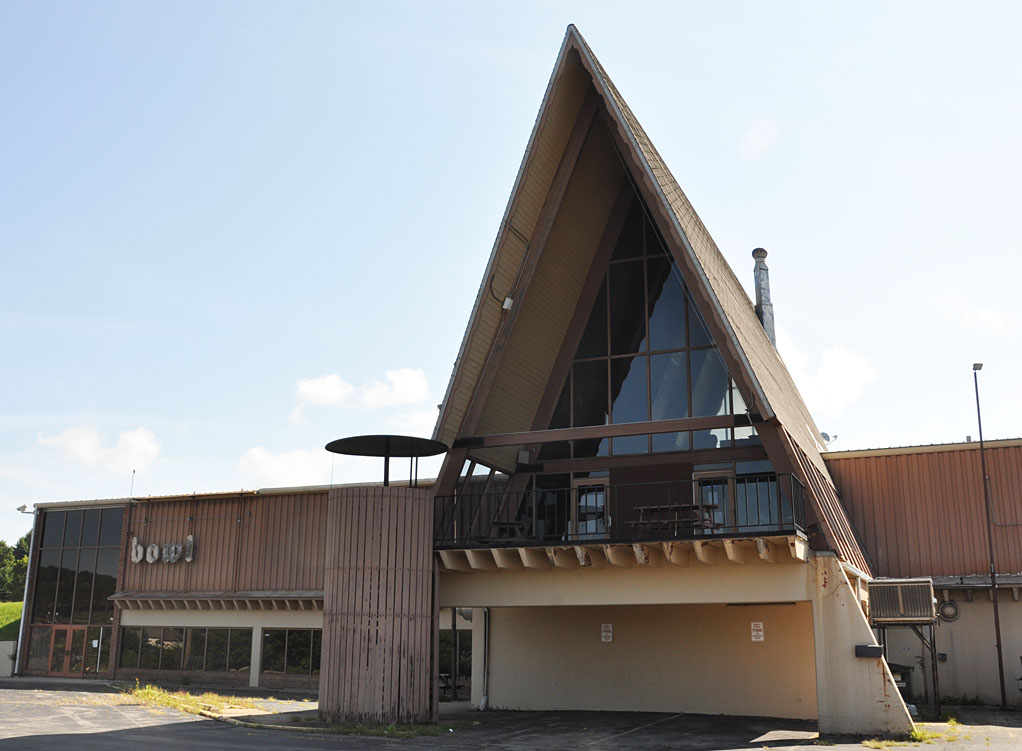 So, that's a wrap for this depressing but necessary project for another year. Now, I can get started on getting the new photos ready and adding them to the website from the June/July trip. You can look forward to more than 30 blog posts here of interesting and wonderful things that are still around.
Happy trails,

dj & the dogs