This is a big section with about 250 pages so we will be here a while. If you haven't poked around in this section before, it's pretty thorough!
https://www.roadarch.com/eateries/main.html

The Chip's chain was founded in 1964. Although it was short-lived, about 150 locations were built.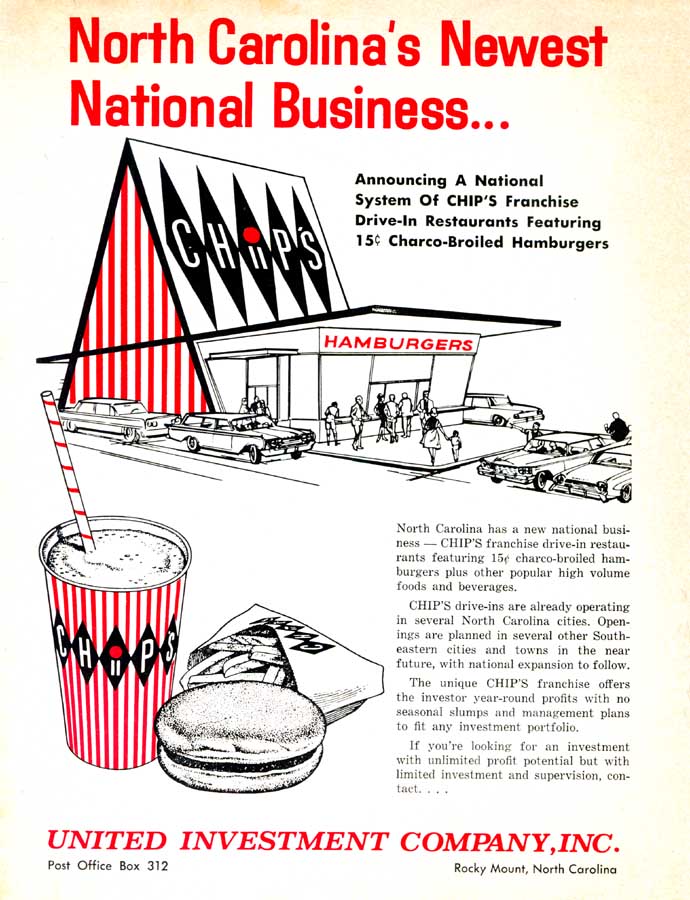 There are only about 10 of these buildings left now. This one in Milwaukee, WI was there in 2018 but a parking lot by 2019: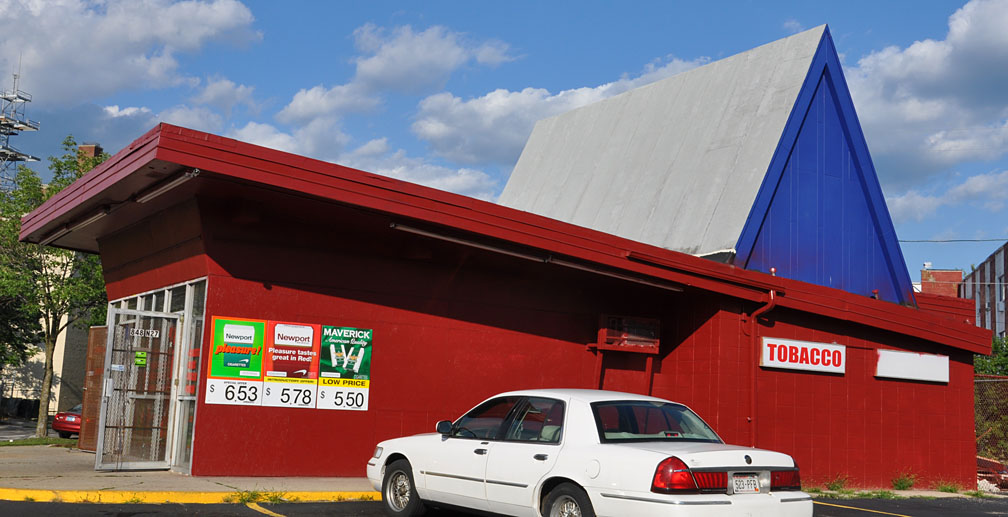 The Golden Point chain was founded in 1958. At least 80 locations were built nationwide. There are only about 11 of these buildings left. This location in Mount Prospect, IL, long gone, was one of the first:

This one in Denver, CO was demolished around 2020: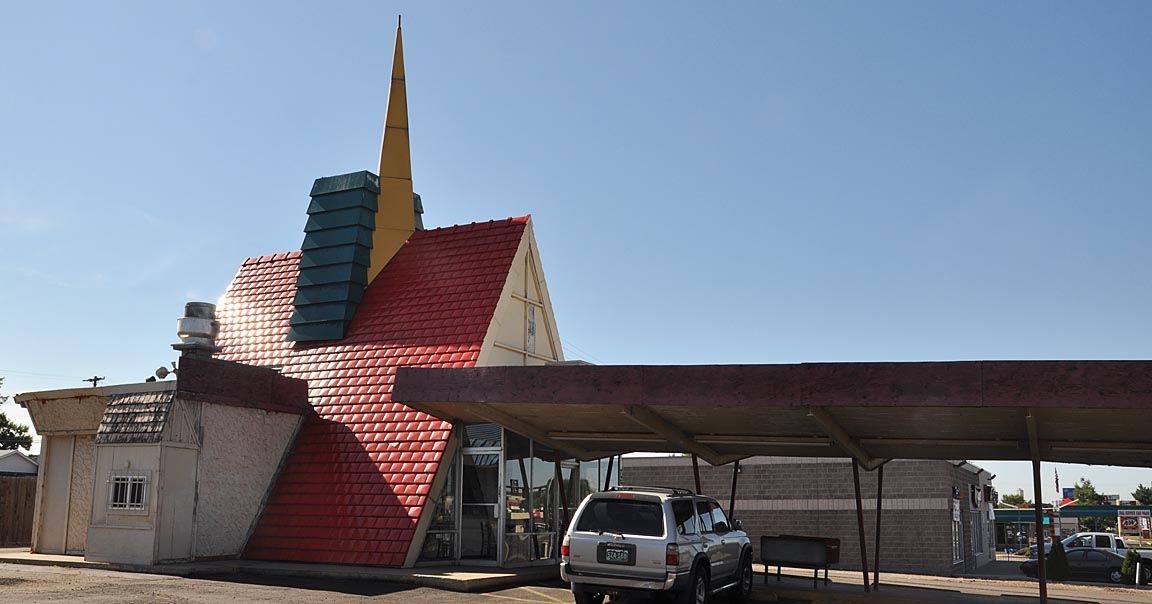 There was a fire at the Cindy's Restaurant in San Jose, CA in 2015. It was surrounded by chain link fencing until 2020 when it was demolished. Two locations in Davis, CA and Westminster, CA survive which have the save roof, zigzag features over the counter, and giant "holes" in the ceilings:
I'm getting really worried about this former Lyons Coffee Shop in Hayward, CA which has been surrounded by chain link fencing for about three years now:

One of the worst sign adaptations in 2019 — the Grinder Haven sign in Ontario, CA:
If you're looking at this on your phone and can't see the detail, those are backlit plastic letters simply stuck on the panels. At least they left cute A-shaped beams on the building:
The White Log Coffee Shop in Los Angeles, CA has been through a lot since it was built in 1932. 62 of these faux log cabin restaurants were built along the California coast but this is the only one that's survived. Here's a vintage photo from the 1940s:
The sign with the frying pan clock is believed to date to the late 1950s. Here are some photos that I've taken of it over the years – 2012: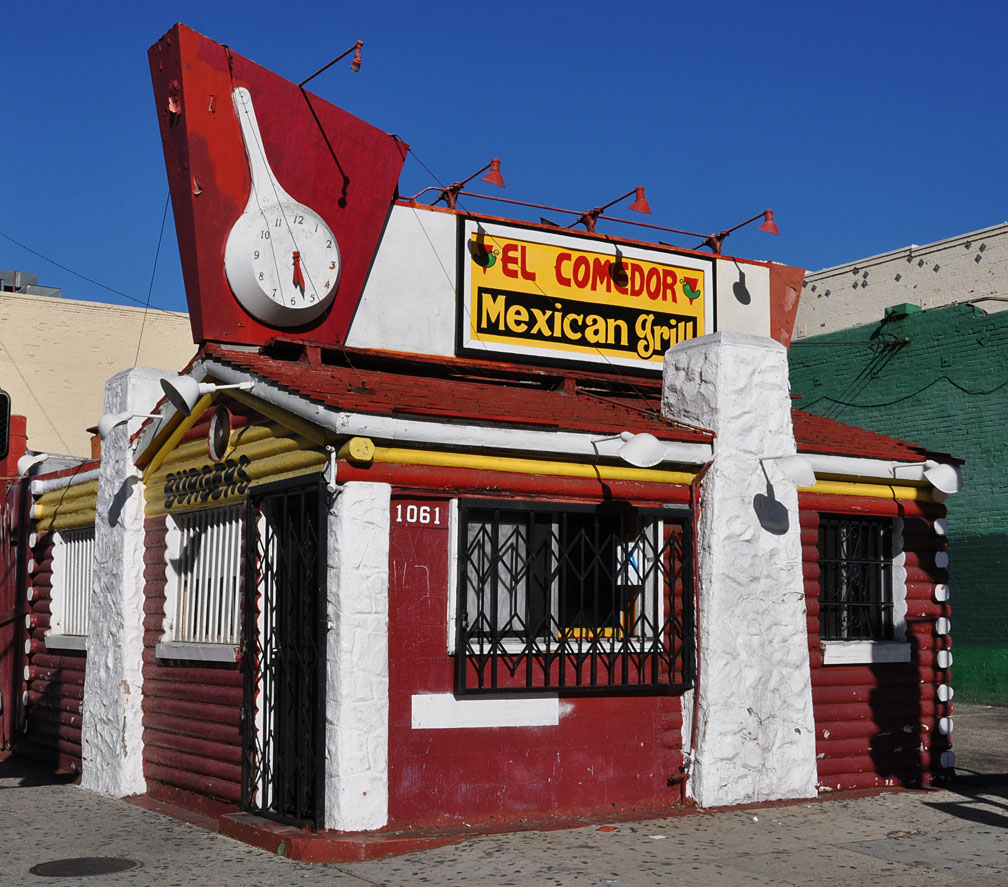 2015: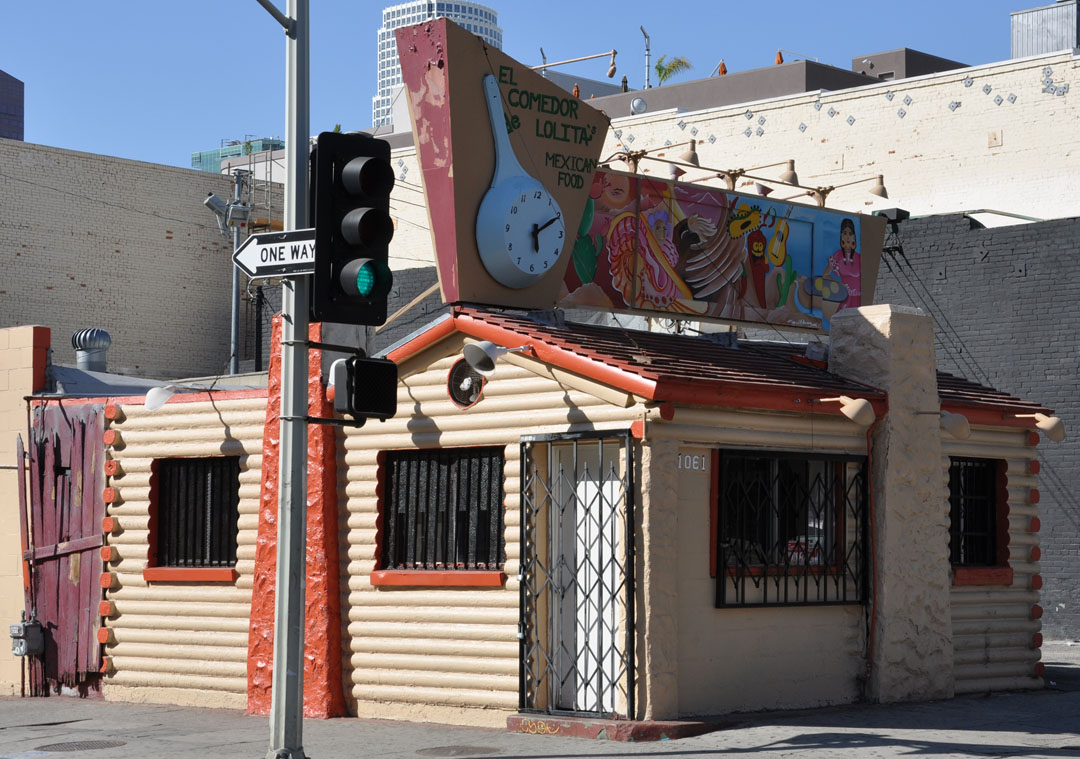 2019: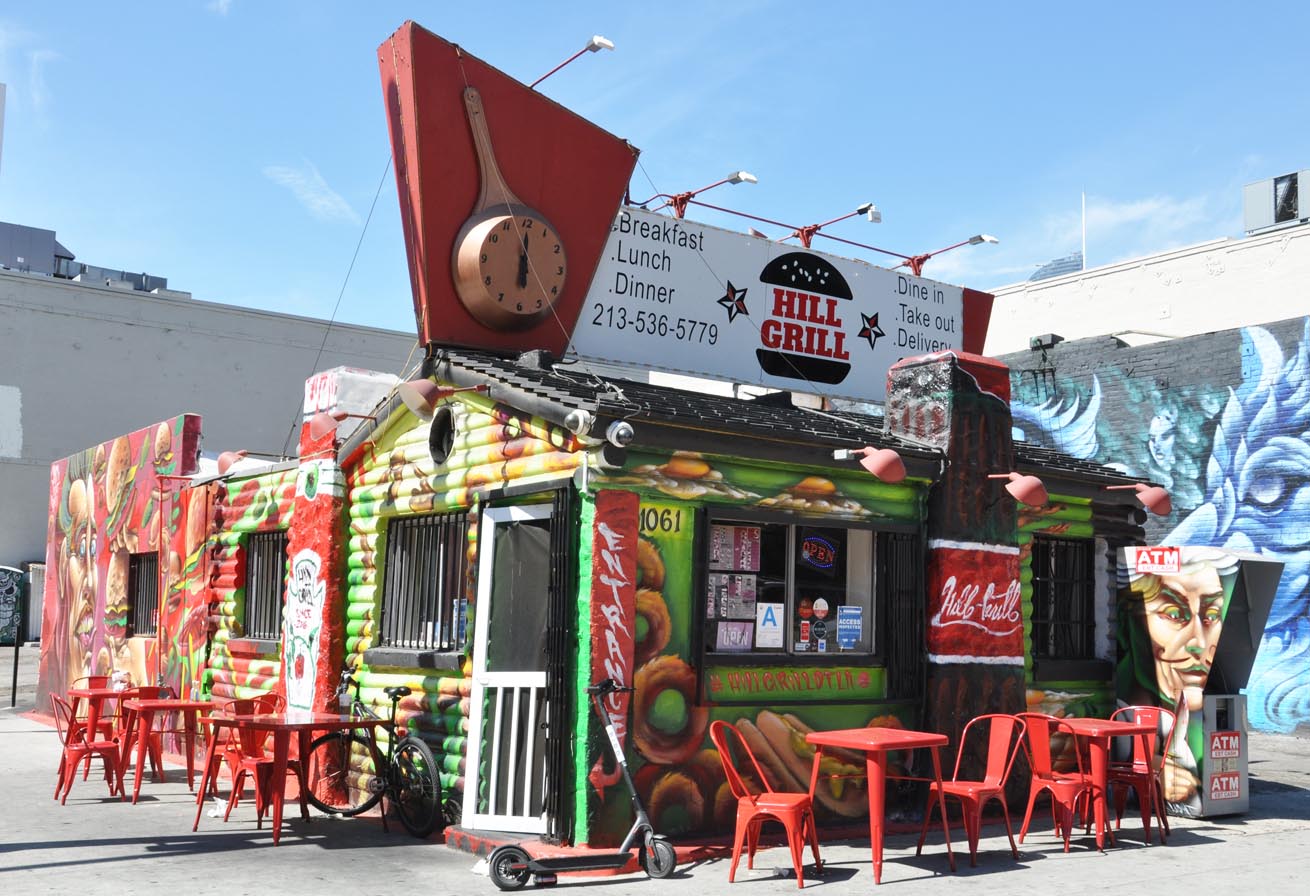 In 2020, there was major fire which gutted the interior. Fortunately, due to its concrete construction, the little cutie-patootie survived. In December, it reopened:
Let's end with this bit of good news. Many, many more Eateries posts to come.

Happy trails,
dj & the dogs