This was mostly a good weather day and I pounded through more than 100 stops.
Let's start with some things in St. Petersburg:
This building was built for Tipton's TV in the early 1960s:
Perhaps you are familiar with Twistee Treat buildings, or maybe not. They originated in North Fort Myers, FL in 1982. About 90 of them were produced after that. Since they are modular fiberglass, many were transported to other states. The company folded in 1990. In 2010, an Orlando company revived the chain and began producing new buildings which are very similar. So, how do you tell the old ones from the new ones? The two most obvious give-aways: the sides of the new cones are straighter and the counters in front of the windows are separate add-ons. For all the locations and the full story, see my website here:
https://www.roadarch.com/food/twistee.html
Here's a vintage location in Zephyrhills – note the singular, built-in counter:
There are four Twistee Treat locations in Tampa: one vintage and three modern. This is one of the modern ones – note the straighter sides and the 3 little counters. Also, note the difference in the ice cream cone that is substituted for the "I" in "TWISTEE":
More from Tampa. I waited for sun but gave up. The octagonal clock appears to be original.
The Peter O. Knight Airport:
This adorable car sign was still animated and lit at night when I took this photo in 2009. How sweet is the sequential steam from the radiator and the exhaust smoke. I think the tires were also sequentially lit: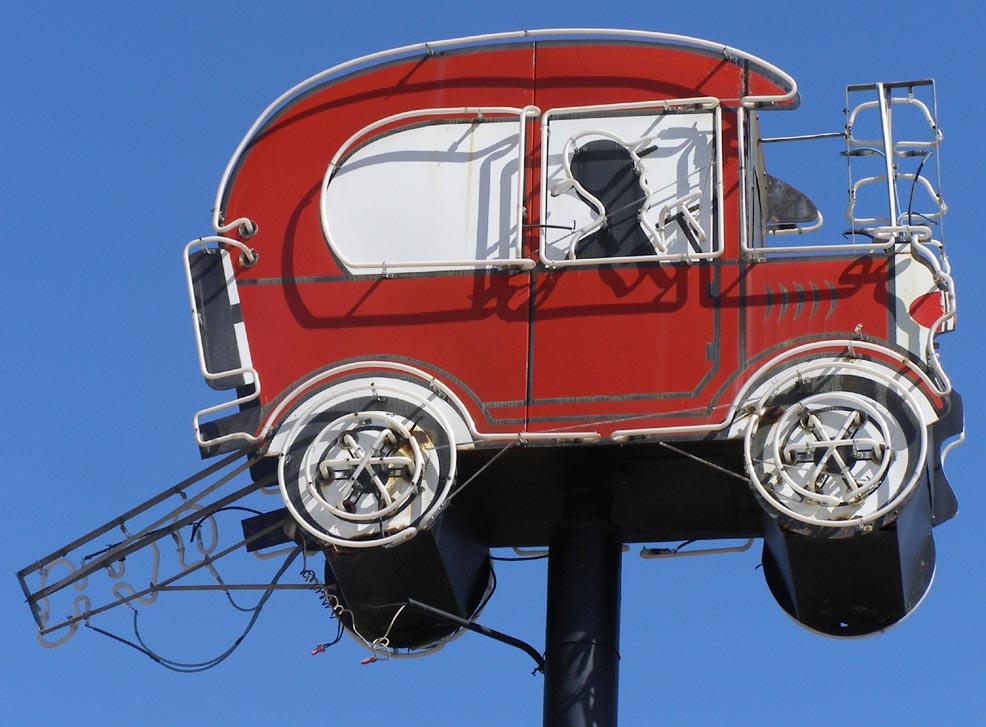 The neon was removed around 2011. And then around 2015, these ugly panels were installed. I'm kind of hoping that these flimsy panels were laid right on top of the porcelain with cheap glue so that maybe, just maybe, someday, someone with money and taste will restore the sign. If you like car signs, I've got a bunch here:
https://www.roadarch.com/sca/cars.html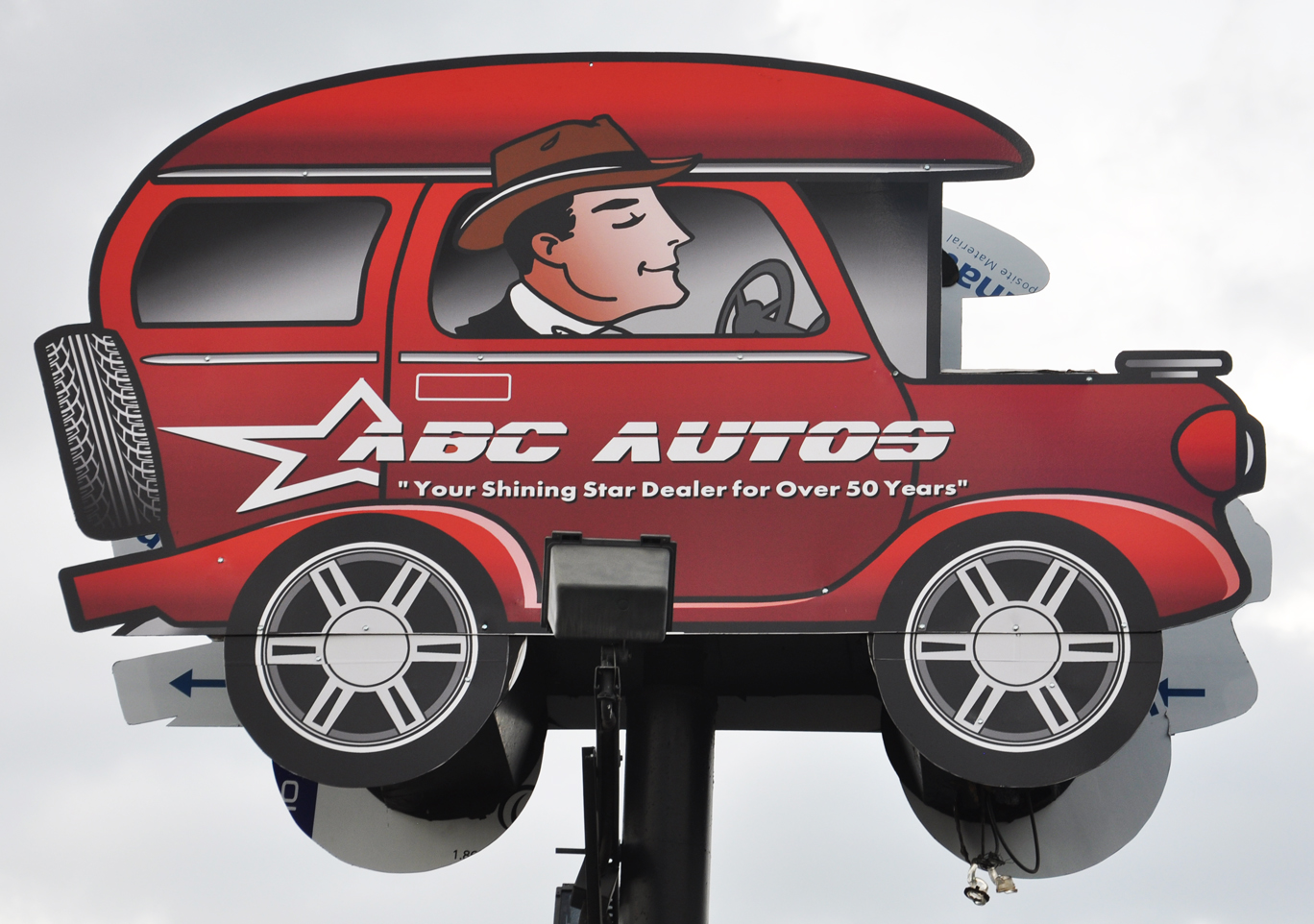 Here are a few more signs from St. Petersburg.
From blurry postcards, it appears that the peacock, metal details, and sign were there in the 1930s:
I believe there's only one other McCrory's blade sign that has survived (in Galveston, TX). I've got a lot of McCrory's buildings in the department store section at my website here:
https://www.roadarch.com/dept/other2.html
Let's wrap up with two more signs from St. Petersburg:
One of the best signs in town but getting a little skanky looking now with the faded paint. I don't think it's lit anymore (note broken tubing):
I'll be back in a few days with another post.
Happy trails,
dj & the dogs (a sunset hike at home last week)