Let's finish up the Ohio theatres. The Livingston Theatre in Columbus, OH was built in 1946 and closed in the 1970s. It was used as office space and other functions and really deteriorated over the years:
It has now been adapted for senior apartments:
The building on the corner to the right housed Segel's Drugs originally:
and my photo from 2009: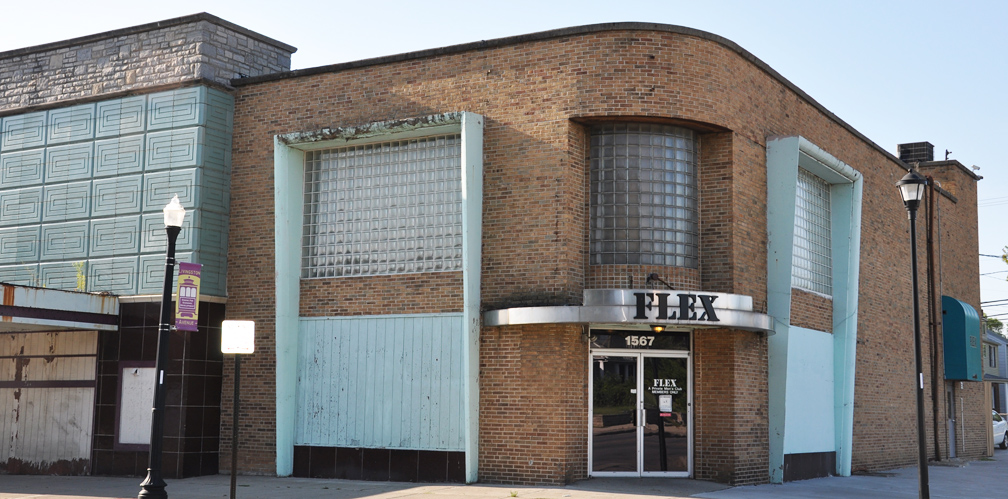 Google doesn't have current photos of that part of the building but I know that it's being restored as well.
The Gloria Theatre in Urbana, OH was closed in 2011 for renovations:
It reopened in 2015 and looks fabulous now:
The Limelite Theatre in Woodville, OH was demolished in 2013:
Moving on to Portland, OR – the Guild Theatre closed in 2006. Here's one of my photos from 2015: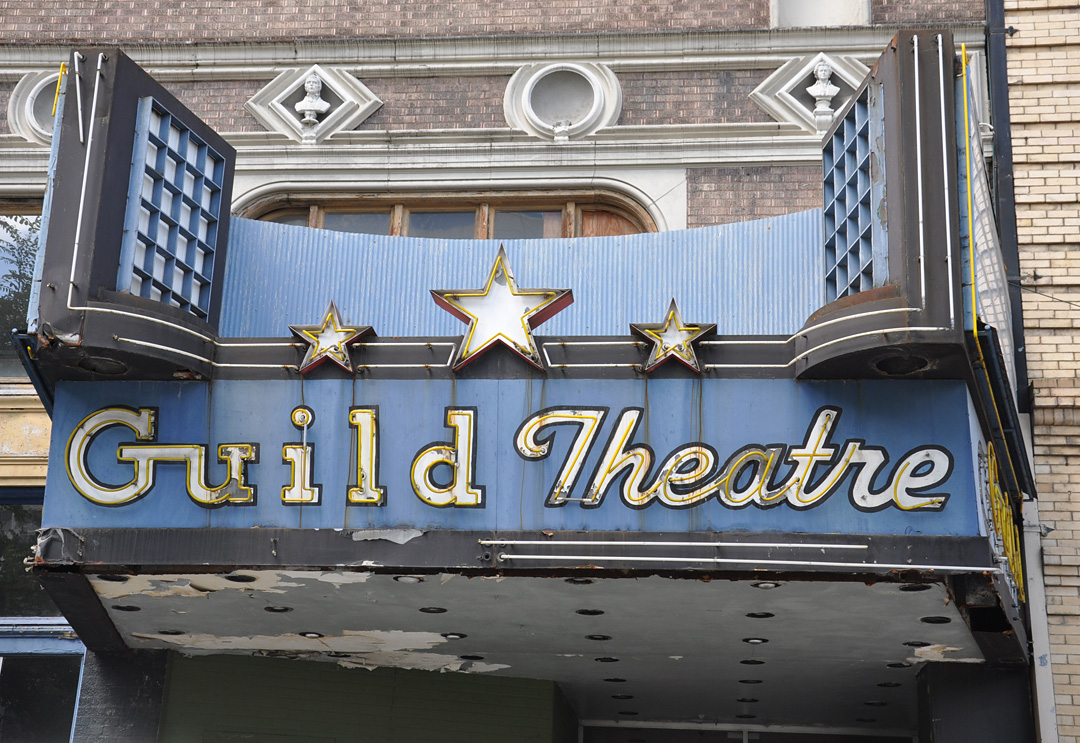 In 2017, restoration of the building began and the sign is looking terrific now. The theatre now houses a bookstore:
The Paris Theatre in Portland, OR was remodeled for a nightclub/live performance venue in 2016 and the sign was repainted and neon restored. My photo from 2015: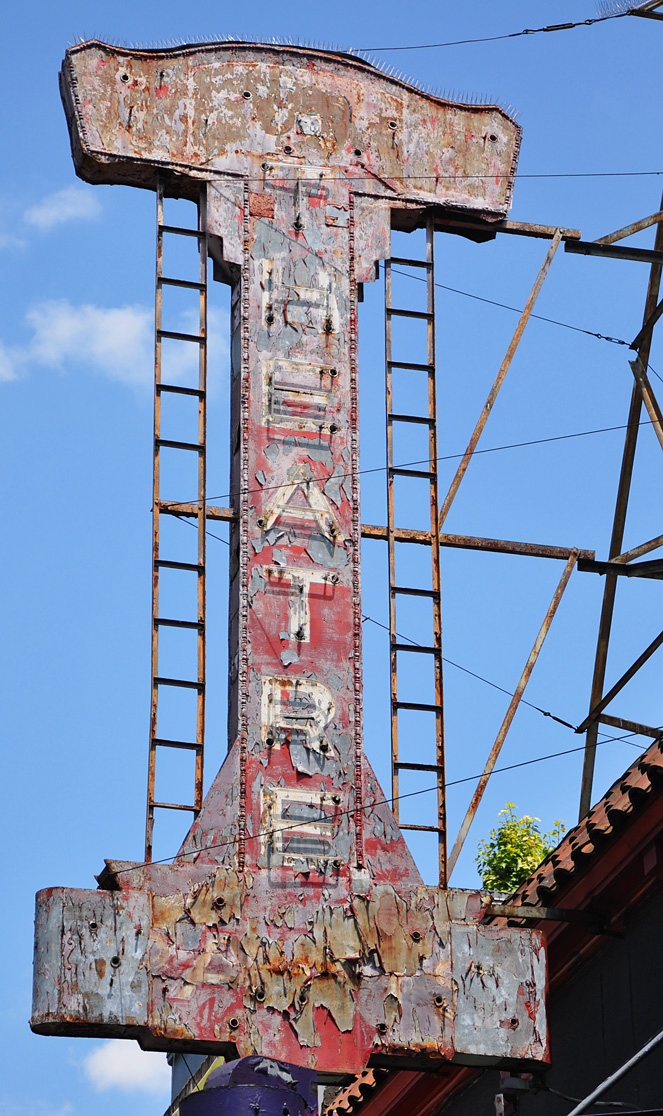 And here's what it looks like now – from Google. I think the place has closed already in 2019:
The Garden Theatre in Pittsburgh, PA looked miserable in 2010: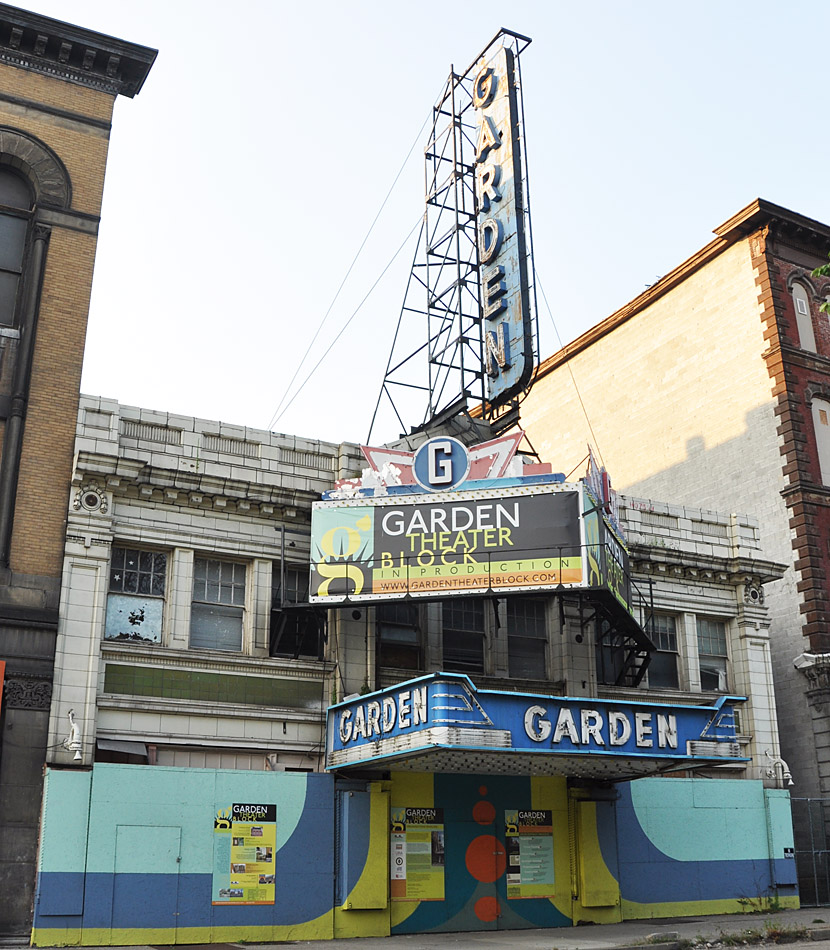 The rooftop sign was missing in 2014 while renovation work was going on. It reappeared in 2017, fully restored, and the canopy sign then went into hiding while it was restored. Then, in 2019, both signs were back and the building looked great. Work still going on inside. But damn — I love the globes and all the other details:
I guess they are not going to bring back that other readerboard sign that was between the restored signs?
The Alverson Center Theatre in Anderson, SC: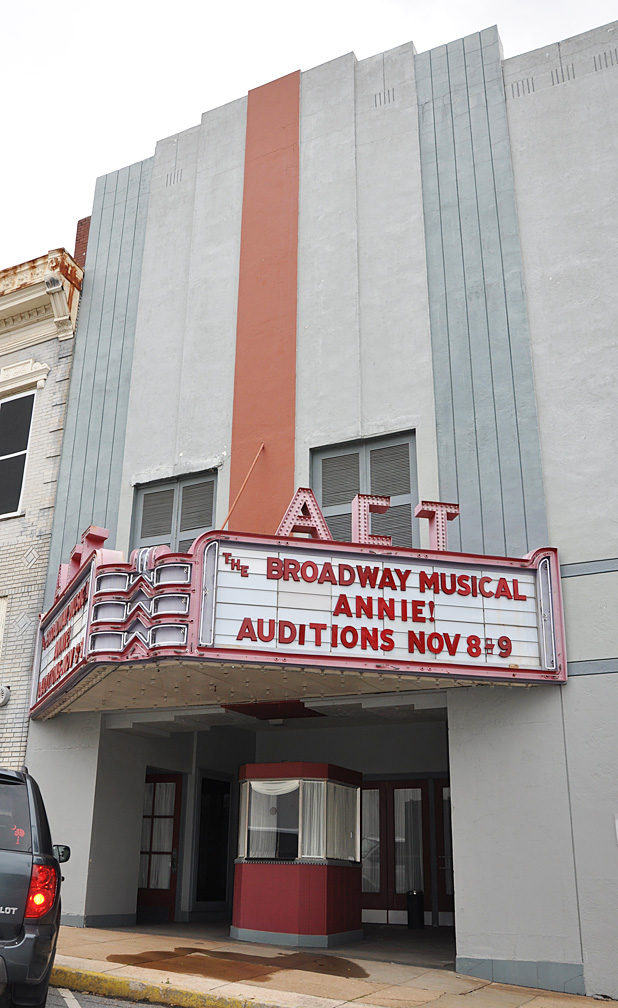 was purchased by a church in 2018, gutted, and here's what it looks like now:
The College Theatre in Brookings, SD was built in 1941 but its been closed for decades. It's been housing this gym since at least 2008:
In 2018, the readerboard was adapted for the gym's sign and the "COLLEGE" neon letters were revealed again. It looks like the nice porcelain enamel tiles were painted over though:
The Princess Theatre in Harriman, TN looked dreary as hell in 2005: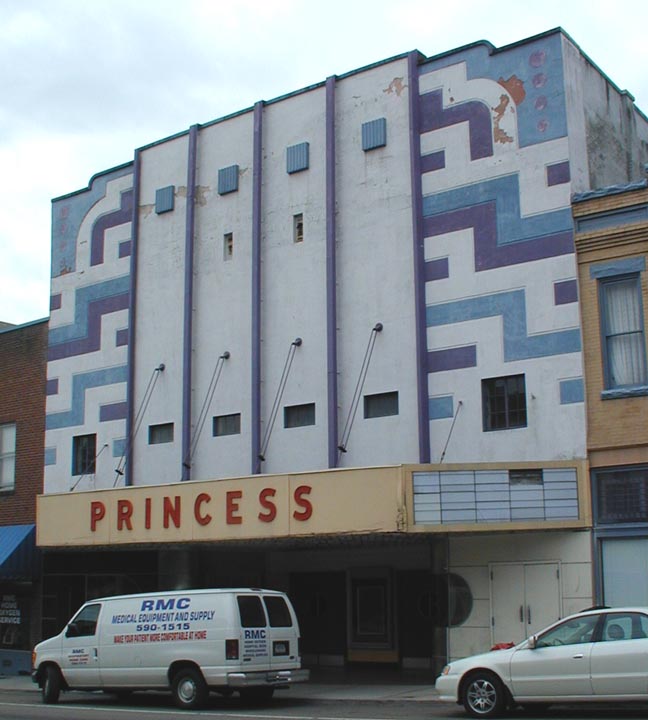 but then in 2011 the building got a complete makeover and is now a live performance venue. The design was based on the theatre's 1939 look:
That's enough for this post. I still have about 24 pages left to go in this section. So, there will probably be one more about theatres.
Happy trails,
dj & the dogs